Man helps people stranded by the heavy rain
Good Samaritan comes to help stranded shoppers in Tarlac
Not all heroes wear cape
Sometimes, an umbrella. Noel Guevarra shared a heartwarming post about a man who lends his umbrella to the commuters who were stranded by the heavy rain.
It instantly went viral and now has more than 200,000 reactions and 28,000 shares.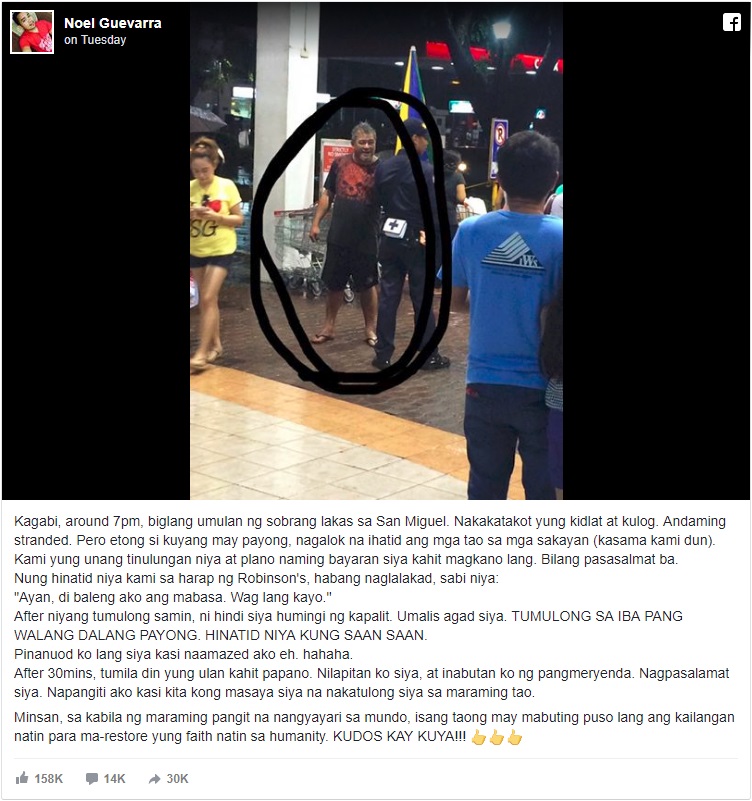 In her post, she said, many shoppers were stranded at a mall because of non-stop raining in Tarlac. Everyone found it hard to go home. Suddenly, a man with a huge umbrella appeared extending help for those who do not have one with them. He picks up everyone who wanted to take shelter under his umbrella and accompany them to the jeepneys or taxis.
Guevarra and her company were one of the beneficiaries of the man. When they tried to pay the guy, he refused. Instead, he said that he is doing it just to help. He even muttered, "'Di baleng ako ang mabasa. Wag lang kayo."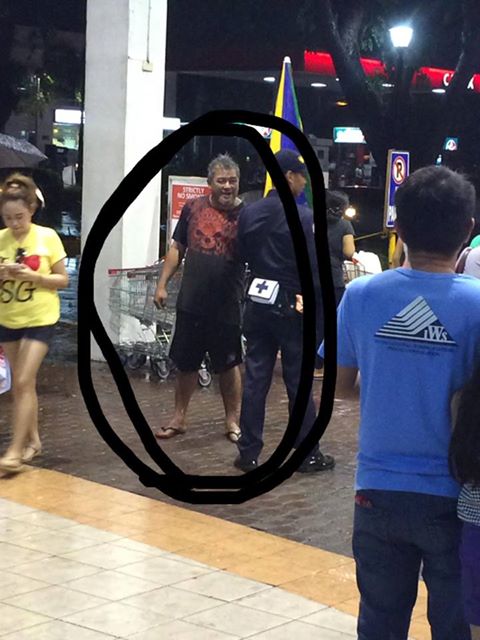 He went helping more others for hours. And when the rain finally stopped, he sat down on one of the street gutters, feeling satisfied.
Guevarra even stumbled upon him on his way out of the mall, and did not let go of the chance to repay the man. He handed him something to eat, the man then thanked Guevarra for the kind gesture.
"Minsan, sa kabila ng maraming pangit na nangyayari sa mundo, isang taong may mabuting puso lang ang kailangan natin para ma-restore yung faith natin sa humanity," Guevarra shared on his post.
Takeaways
Well, you don't have to be filthy rich to help those who are in need. Sometimes, you just have to think of the little things that can mean big time to others. Just like this man, what he did was simple, but everyone has benefited greatly.
It just proves that no one is immune from helping, there's no excuse. You just got to know how to help.
What do you think guys? Share us your thoughts.