Artist Mideo Cruz' "LordDigs" portrait sparks controversies
A controversial portrait of President Duterte as the Sacred Heart circulates online
Artist Mideo M. Cruz gained backlashes after posting what seemed to be a 'meme portrait' of President Duterte. The portrait depicts the president as the Sacred Heart, many did not take the post lightly and Mideo finally broke his silence explaining the dark truth behind his art.
LordDigs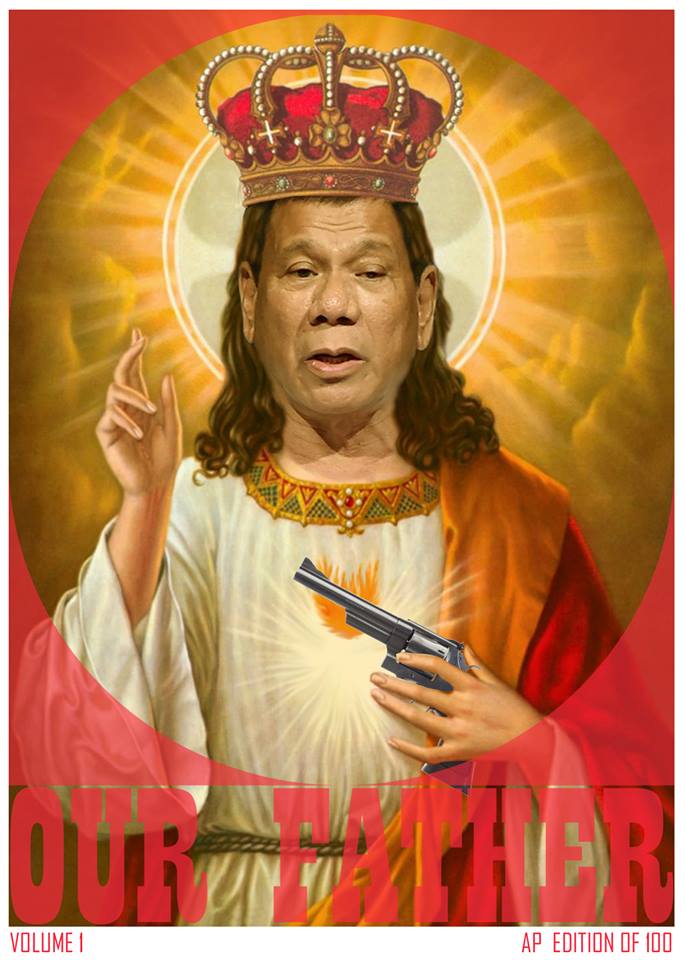 It can be seen that the president is holding a gun (instead of the earth) in his left hand and you would probably notice this first. The missing heart in the middle of his chest. To top it all off, he included the words "Our Father" in the bottom part of the picture.
In an interview with GMA News Online, Mideo said it was his latest addition to his 'neo deities series' and was triggered by the death of Kian delos Santos and the mockery that went after. When asked what made him do the controversial portrait, "People are mobilizing for his sainthood,"  he simply said.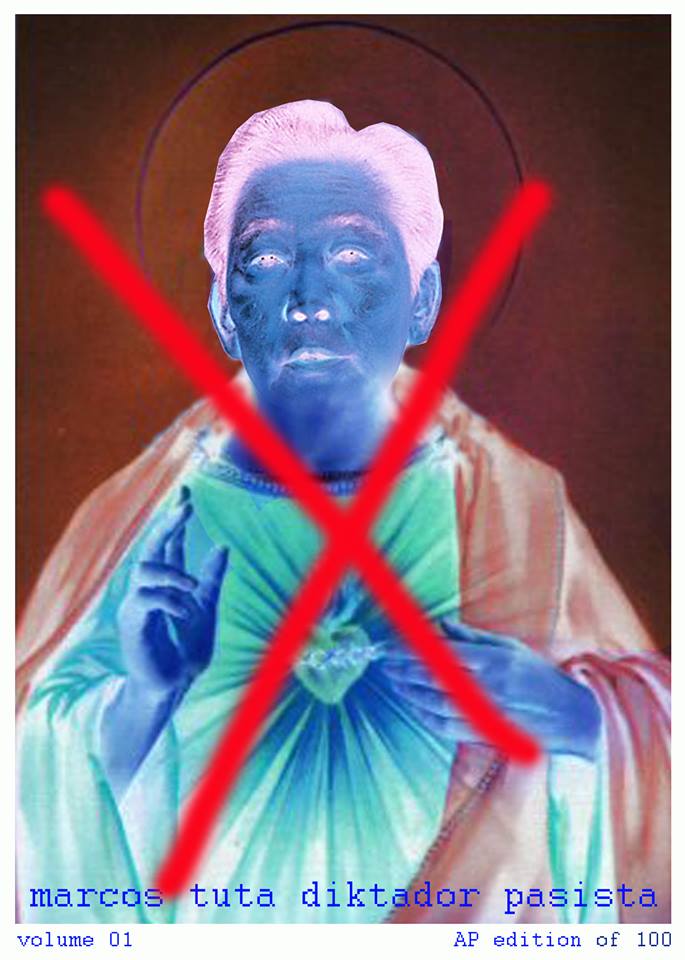 He also tackled about the 'sacredness' of iconography. "Or you might call it iconoclasm, and I'm reconstructing it to put new meanings," he said. Through this picture, he used an image of the president and his 'Messianic' attitude. But for what? "To save us from the 'hell' the country is facing today," he muttered.
'Neo deities series'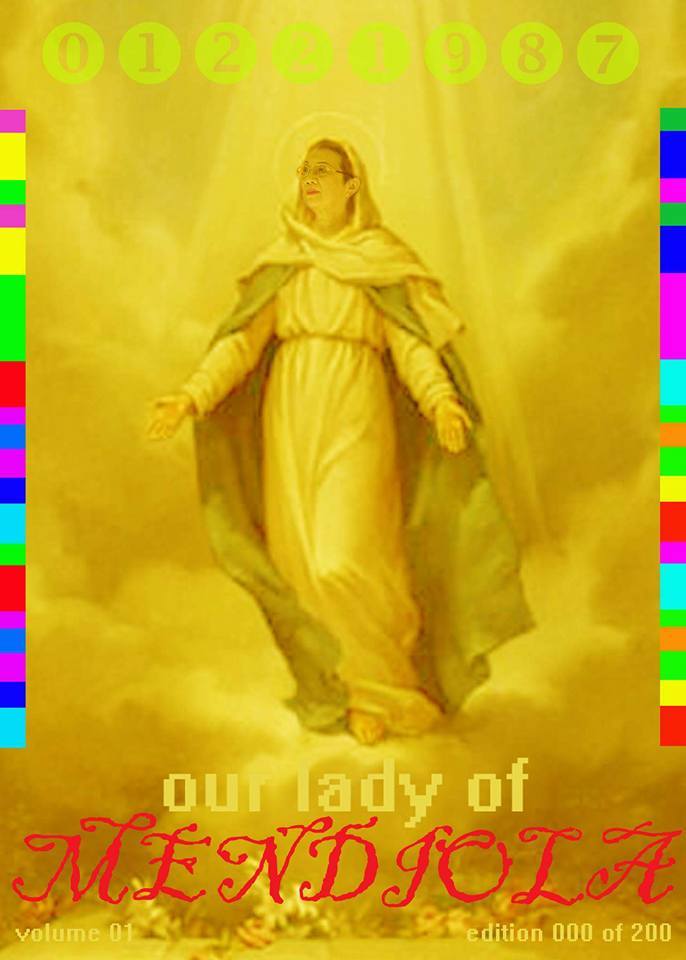 When asked what his collection 'neo deities series' are for, he admitted that it is basically about the new iconographies we worship as humans. The series also includes Ferdinand Marcos and Cory Aquino.
The issue of the presidential burial triggered him to create the 'Marcos No Hero' portrait while Cory's 'Our Lady of Mendiola 200 edition' came from the 'beatification' issues of the former president.
Words to live by and his future creations
In the end of his interview, he left a powerful message that will leave us all thinking.
"An image might be traumatic but an image or the trauma created by the image can provoke us to think. It can be a catalyst for a realization to initiate a radical transformation," he said.
He also sells copies of this portrait, details posted on his Facebook page.
When asked if who should his audience expect in the future, he said that he wants to do Trump and Imelda Marcos soon.
What do you think, guys? Share us your thoughts.