Avril Lavigne is the most dangerous celebrity on the internet
McAfee ranks celebrities who have the most dangerous name searches online
Many of you would ask why? We'll let you know why. Relax!
WHY?
Well, searching for celebrities name online sounds harmless, but you should know that certain names might put you more at risk of cybercriminals than the others.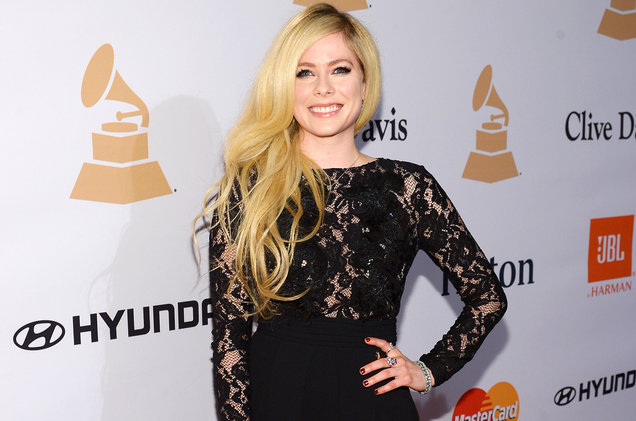 McAfee, a world-renown web security have recently published their 11th annual Most Dangerous Celebrities study. The said study reveals those celebrities with the most dangerous search results, whose names can actually lead you to malware and other harmful things.
"We surf the internet to find the latest celebrity gossip, discover a new song, and even interact with our favorite stars. And cybercriminals know that," McAfee said in a report. "In fact, they're capitalizing on that by weaving in sneaky cyberthreats within celebrity sites," McAfee added.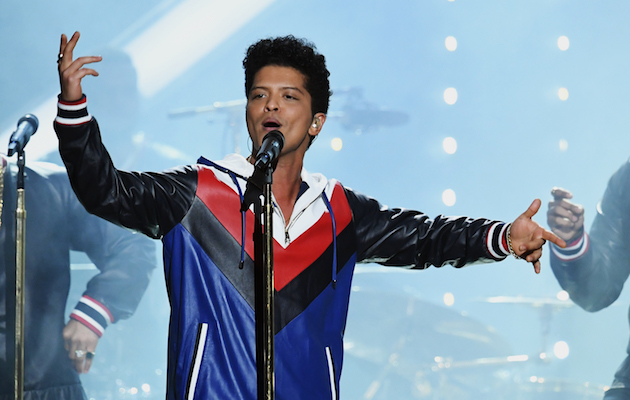 For 2017, Avril Lavigne was hailed as the most notorious celebrity to search online followed by Bruno Mars. Taking the succeeding slots were Carly Rae Jepsen, Zayn Malik, and Celine Dion. Rounding out the top ten are Calvin Harris, Justin Bieber, Diddy, Katy Perry, and Beyoncé.
WHY AVRIL?
Relax. We have the answers you are looking for!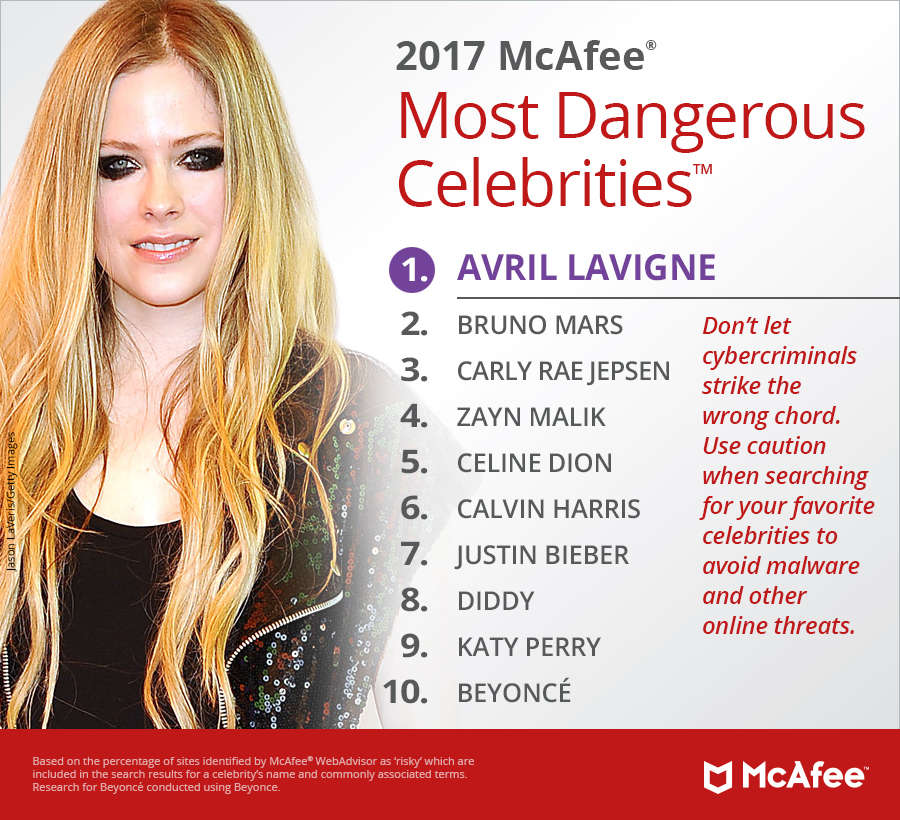 Well, remember that eerie conspiracy theory that spread like a wildfire years ago? The one that involved Lavigne being dead and getting replaced by an imposter named Melissa.
These searches lead you to some unreliable sources and compromised sites. You don't want that, do you?
That's just the first reason. Second was that in late 2016, Lavigne's team announced that the artist was working on a new album that will soon be released before the end of 2017. Surprisingly, it's already the last quarter of the year and no news has been reported.
"Content searches for new music [things like "Avril Lavigne + free mp3"] lead many into uncertain areas of the internet," McAfee said. Creepy, right?
McAfee also warned everyone that these downloadable contents can be used by hackers to their advantage. They can entice people onto malicious websites and install malware on their devices to steal personal information.
So, beware guys! Share us your thoughts!