A Facebook user named Lance Ronald Didal shared his experience of being fooled by crooks.
According to his story, an old woman went up to him and asked him for help regarding the truck rental.
Budol-budol is one of the most common crimes that might have happened to a friend or two. Crimes committed by crooks are getting rampant these days regardless of the number of incidents being reported to the authority.
When someone gets victimized by budol-budol gang, certain people walk up to them and pretends to ask for help. This scenario is usually done by those who look pitiful for them to be able to lure victims easily.
It appears as if offenders aren't afraid of the punishment that can be given to them, and still continue doing a terrible act. As a matter of fact, another victim has shown up on the internet and shared his experience with these crooks.
A netizen named Lance Ronald Didal posted the incident on his social media account which went viral in a short period of time.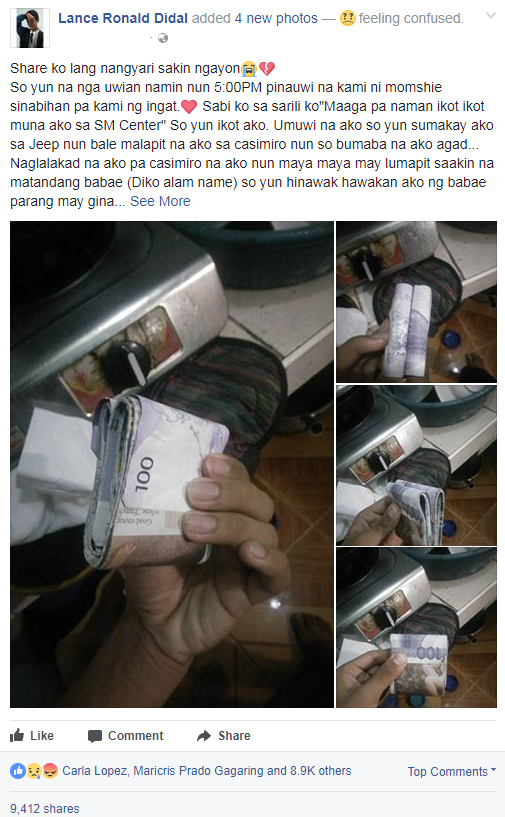 Didal got snatched of his phone, which the criminals replaced with their so-called money – that is just a bunch of folded newspaper with a measly hundred-peso bill on its surface.
Read his terrible experience below:
"Share ko lang nangyari sakin ngayon
So yun na nga uwian namin nun 5:00PM pinauwi na kami ni momshie sinabihan pa kami ng ingat. Sabi ko sa sarili ko"Maaga pa naman ikot ikot muna ako sa SM Center" So yun ikot ako. Umuwi na ako so yun sumakay ako sa Jeep nun bale malapit na ako sa casimiro nun so bumaba na ako agad… Naglalakad na ako pa casimiro na ako nun maya maya may lumapit saakin na matandang babae (Diko alam name) so yun hinawak hawakan ako ng babae parang may ginagawa sabay nagtanong."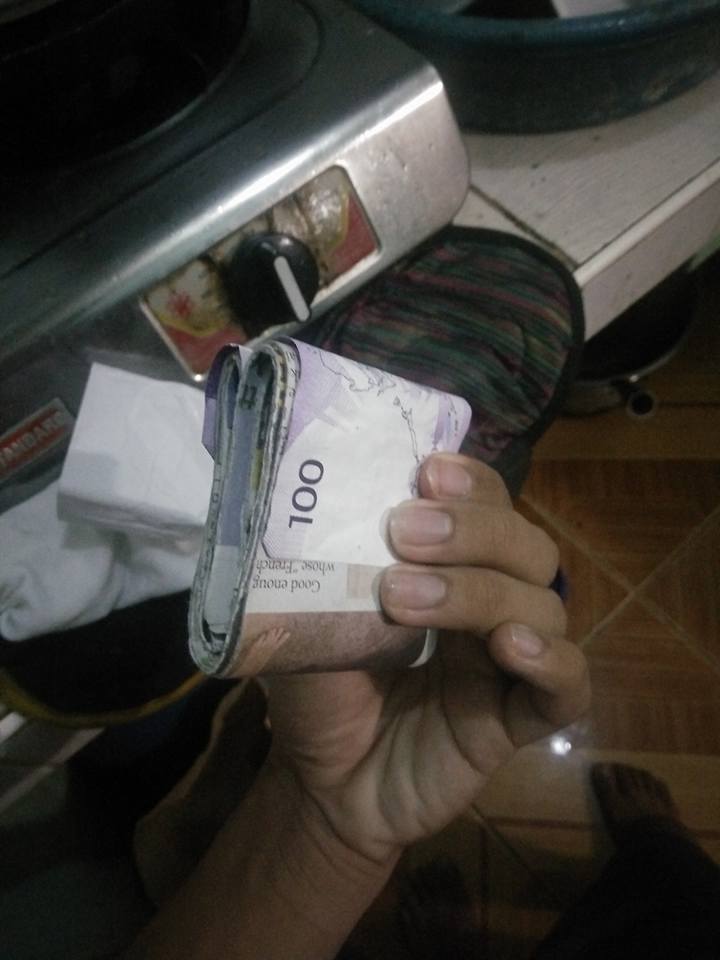 Didal went to hang out for a bit before going home after his class ended. He was almost in his destination when a woman went to him while touching him suspiciously then asked him.
"Ale: Boy boy! Saan ba dito yung arkilahan ng mga truck? (Medyo kinakabahan na ewan) 
Ako: Ano pong arkilahan po? Dipo kasi ako taga ditto
Ale: ah ganun? Salamat bigyan nalang kita 500 salamat sa tulong. (Habang hinihipo hipo pa nya balikat ko parang nag hihipnotyze ba?) 
Ako: ay huwag na po. 
Ale: ay teka teka tanong tayo dito kay kuya"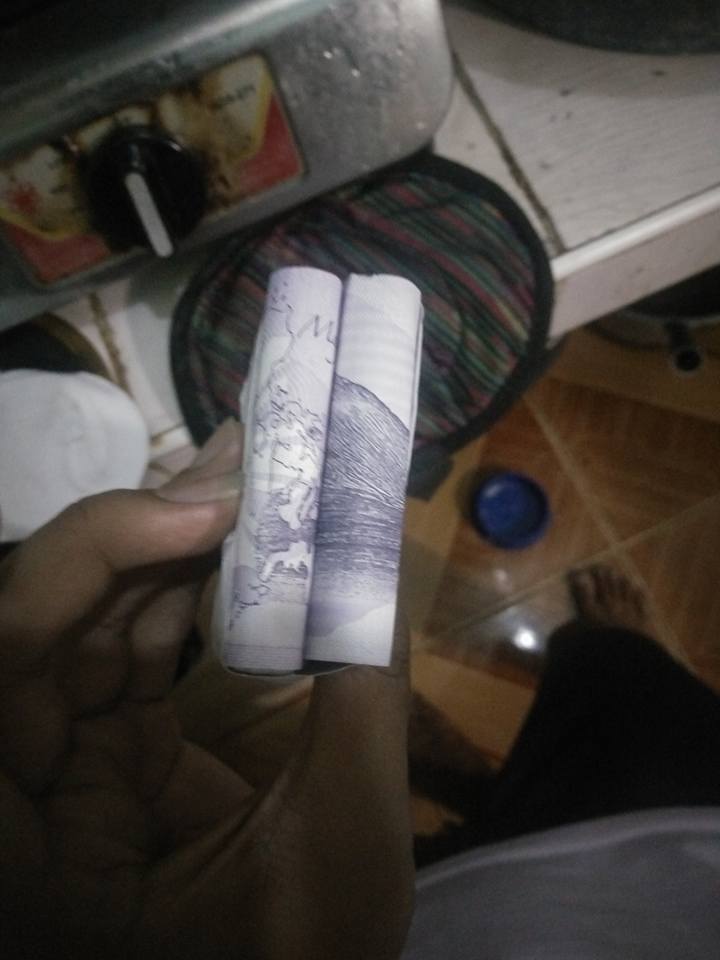 The woman asked him where the truck rental is located. Didal didn't know where it was so he told the woman that he isn't living in the area, to which the woman offered him five hundred pesos even though he didn't do anything to help.
Before he could leave, the woman tagged him along towards a man and asked him the same question the woman asked Didal earlier.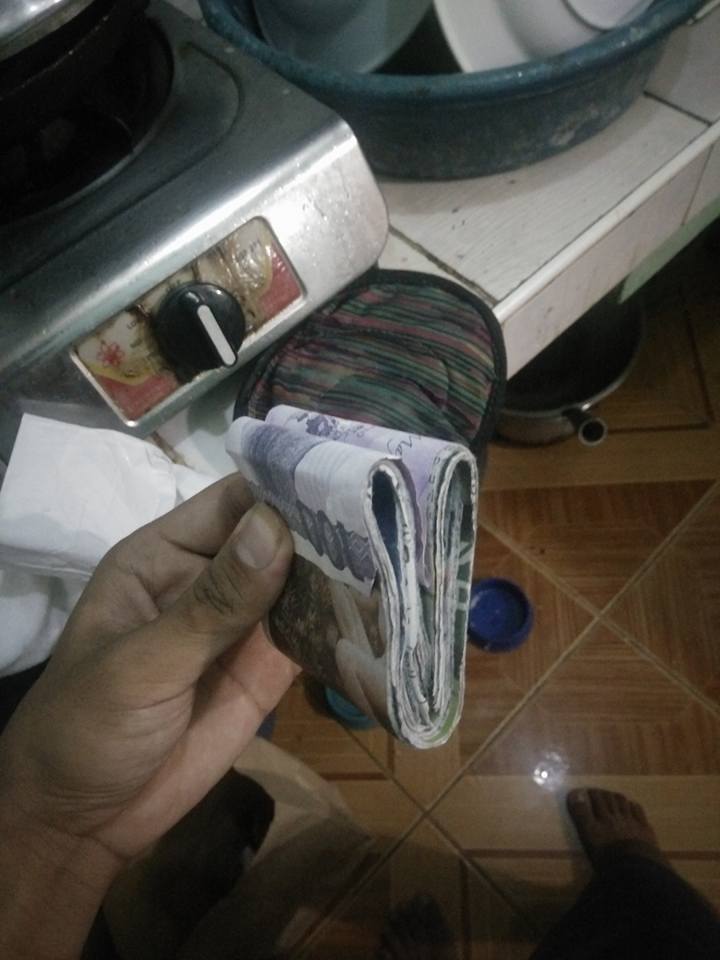 "(Yung kuya na sinasabi nya is kasabwat pero wala akong kaalam alam…) 
Ako: kuya saan po ba dito yung may arkilahan ng truck? 
Kuya: ay dito yun teka lang ah (sabay alis) 
(Naghintay kami ni ale ng 10minutes)"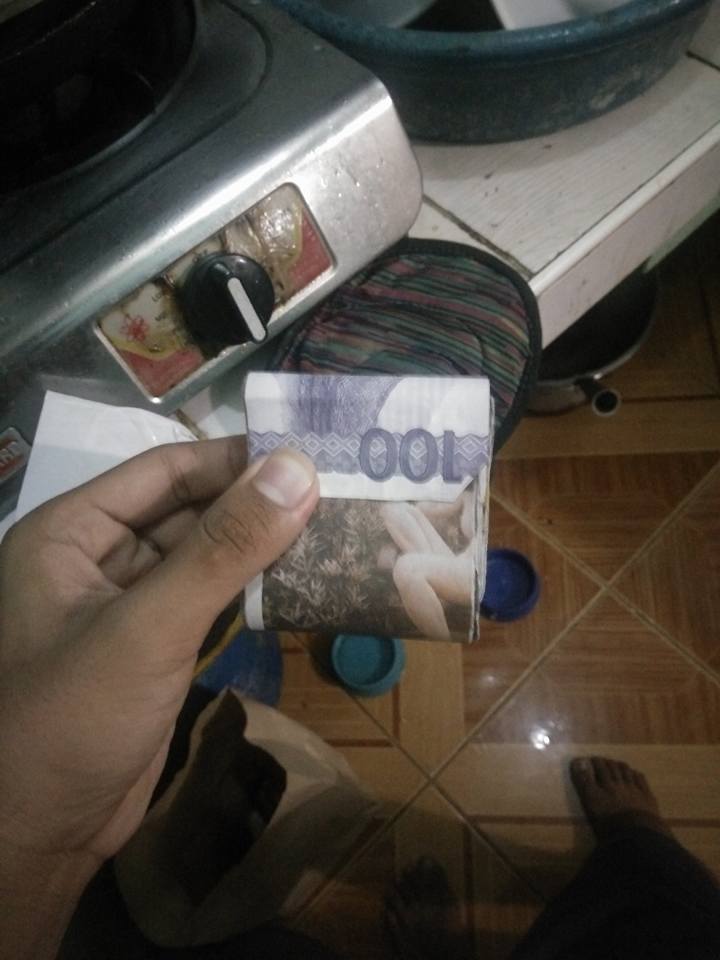 "(Yan na nakabalik na si kuya) 
Kuya: ganto yung truck nun. (Sabay hipo hipobsa balikat ko na parang nawawala na ako sa sarili ko) 
Ako: (inexplain ko kay ale yung gagawin) 
Bale yung pera na nakay ale is 12K binigay sakin yun sabay tinulak ako sa jeep papuntang perps para maghintay sa kanila inagaw Cellphone ko bigla para pagkatiwalaan or what… 1hour 30minutes naghintay ako wala parin 7:30 na magagalit nanaman si mama sakin nito."
When the man returned, he explained something about the truck to be rented while touching his shoulders suspiciously just like how the woman did earlier. The woman gave her money which she said was amounting to P 12,000. They snatched his phone from him and left him near a jeepney to wait.
Didal waited for an hour and thirty minutes, but neither of the two ever came back.
"Binuksan ko yung pera na may laman daw na 12K pagtingin ko 100 pesos na may mga dyaryo lang na tupi tupi para magmukhang makapal. Yun nung nakita ko yun napaiyak at napaluhod ako sa Daan nun. sarap pa nh kwento ko kay ate na mahirap nang magtiwala sa panahon ngayon tapos ako pa tong naloko at nabudol budol gang
Lesson Learn/ed: Huwag agad maniniwala baka maloko at mabudol budol ka.
Huwag papahawak agad agad baka mahypnotize ka!
SI LORD NA PO BAHALA SA MGA GANUNG TAO!!!!
#BudolBudolGang
#RIPCellphone
#10MonthswithSamsungJ12016
YAN PO YUNG NAKUHA KO SA NAGMODUS SAKIN yung akala mong makapal yung laman 100 pesos lang at makapal na dyaryo. Ingat Always Guys"
When Didal opened what he believed was the money, he discovered that it was only a hundred peso bill with a bunch of folded newspaper underneath.
He was devastated after realizing that he had been fooled by such crooks as it hasn't been a year since he got his phone. Sure enough, Didal learned his lesson the hard way.
Meanwhile, the netizens were alarmed and relieved at the same time that Didal wasn't hurt as there were isolated cases wherein the offenders even inflicted their victims with pain.
Nowadays, trust isn't something that you can easily give to someone regardless of how pitiful they are since there are a lot of crooks who take advantage of people who have a big heart for those who are in a difficult situation.
Sadly, even though helping is a good thing, people are getting wary of such because of incidents like this. If you can refuse a person who is truly in need but still want to take extra caution, you can always refer them to the nearest police station or a Barangay Hall just to be safe.
How about you? Have you had any similar experiences before? Share your story in the comment box!