New iPhone hack discovered
Find out what this new iPhone feature does to your phone
Out of all the amazing special features our smart phones now have, someone has discovered an equally jaw-dropping hack for Apple iPhone users. Wanna try?
New feature unlocked
A Facebook page named Typical Girls posted an eye-catching iPhone hack. It said that when you pull out the control center, hold the AirDrop and Camera access keys at the same time.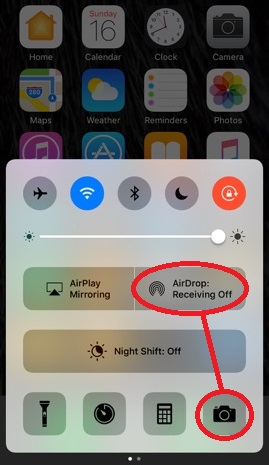 Being gullible as ever, netizens tried it without thinking twice. Truth be told, this 'hack' automatically freezes your iPhone for a few good scary seconds. After freezing, the phone will reboot and go back to its normal state. This hack might be intended to scare people out, and it did!
Here's what this hack exactly does to our iPhones.
https://youtu.be/EMNOHXkwNIA?t=40s
Netizens react
The post earned ire from the netizens and it has reached over 24,000 people and has more than 6,700 reactions. Some of the golden comments from our fellow iPhone users are here:
The scaredy-cat

and the risk-taker.


Hmm.. then there's the Android.

Troublemakers unite!


So there, we have spilt the beans for you! Now, you can either spread the word or prank others some more!