A Facebook user named Jeijei Arabe shared his daughter's cuteness on his Facebook account.
The pictures may seem ordinary, but after a closer look, it is very unusual and adorable.
In the set of photos, the toddler copies her dad's facial expressions like how a grown up does.
Kids are very easy to teach.
Well, at least when they are pretty much attentive and if the parent is patient enough!
Nonetheless, children are easy to teach because they are eager enough to learn things around them. It is the age where their curiosity prevails – which explains why people get surprised often to see how fast kids can pick-up details and information.
Here's a good example:
A father named Jeijei Arabe shared how adorable his daughter is on his Facebook account.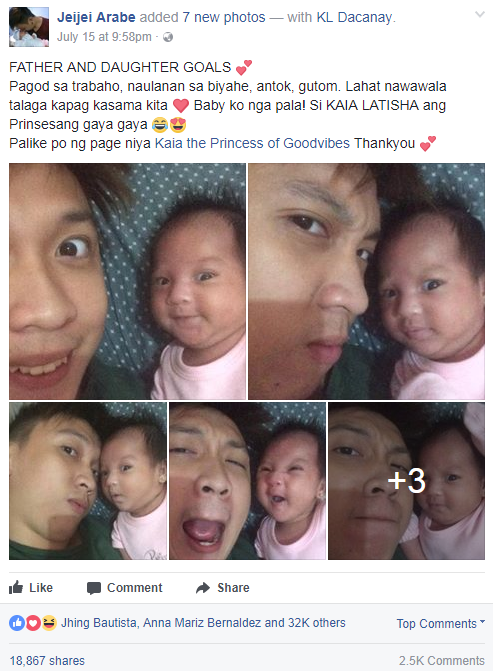 He labeled his post as father and daughter goals and shared a set of pictures that surprised the netizens.
Read the full story below: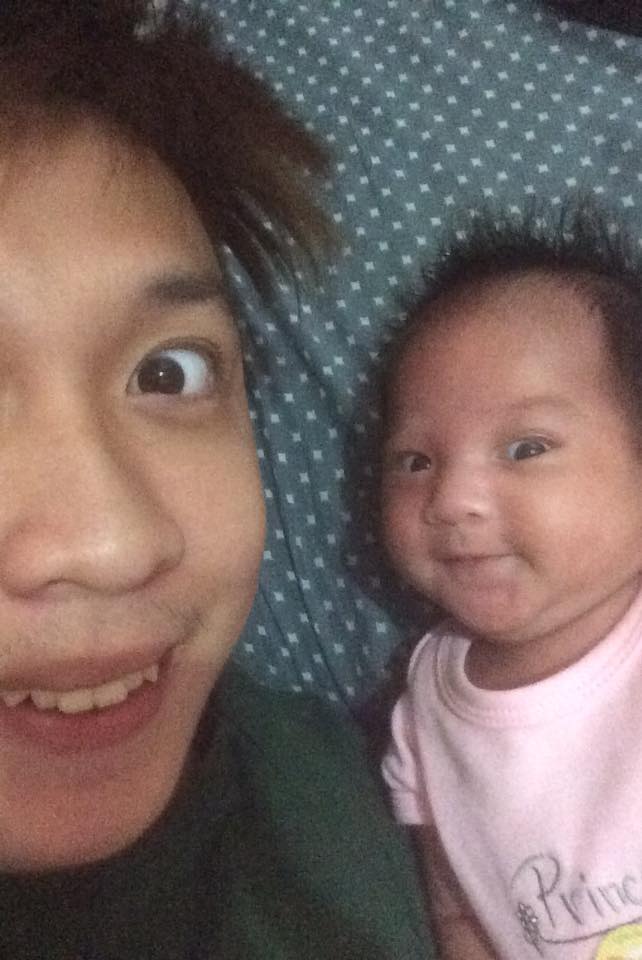 "FATHER AND DAUGHTER GOALS
Pagod sa trabaho, naulanan sa biyahe, antok, gutom. Lahat nawawala talaga kapag kasama kita❤️ Baby ko nga pala! Si KAIA LATISHA ang Prinsesang gaya gaya"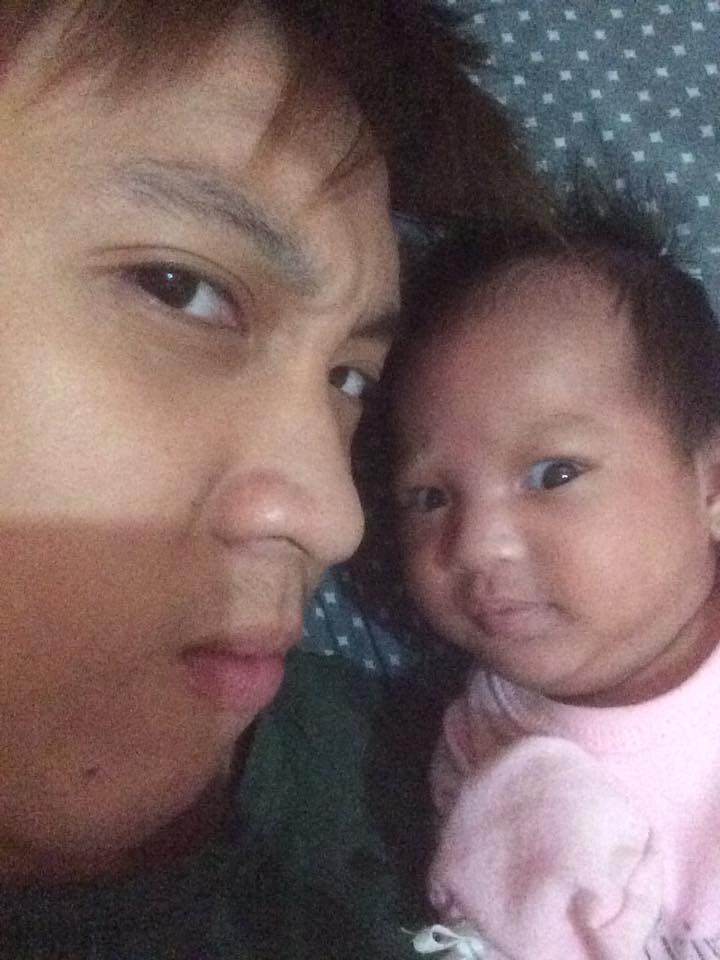 "Palike po ng page niya Kaia the Princess of Goodvibes Thankyou."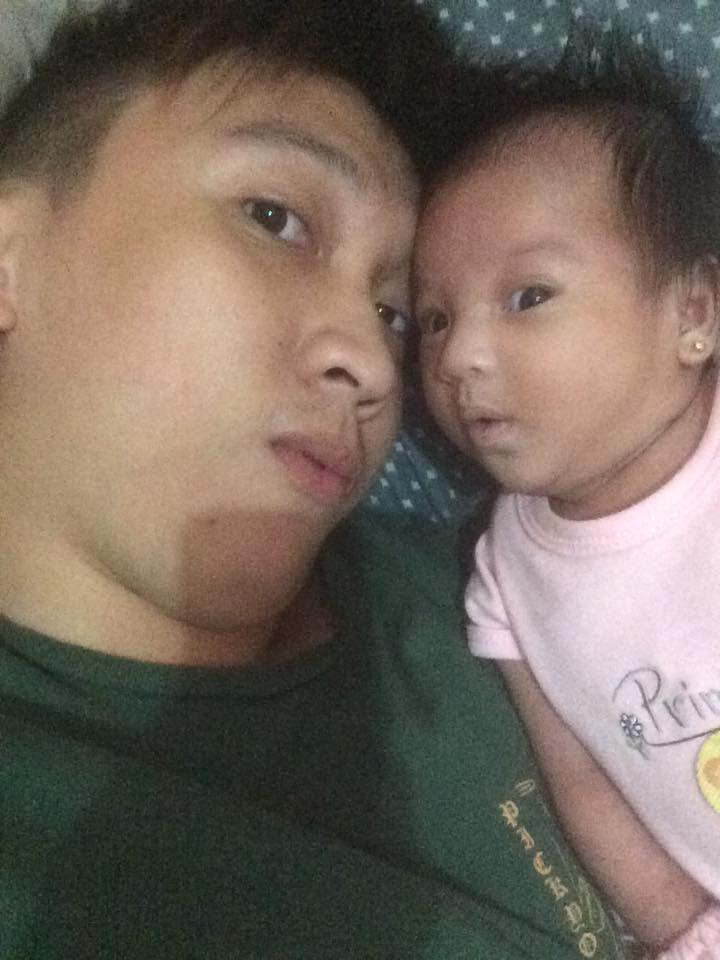 According to Arabe, his child is his source of energy and happiness.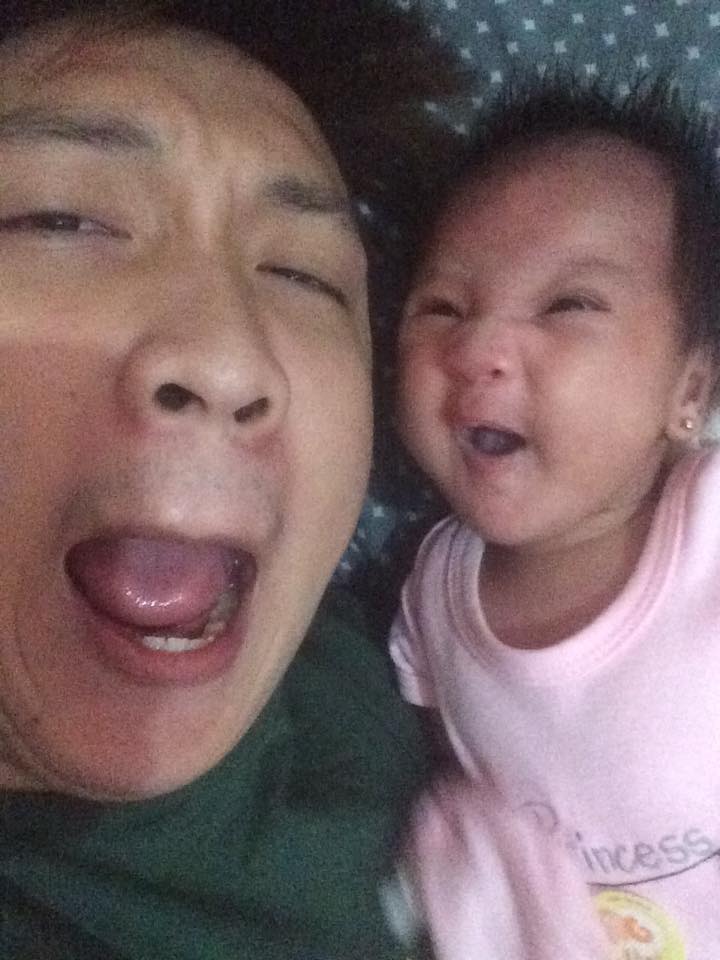 After the whole day of working hard, whenever he sees his princess, his tiredness easily fades away.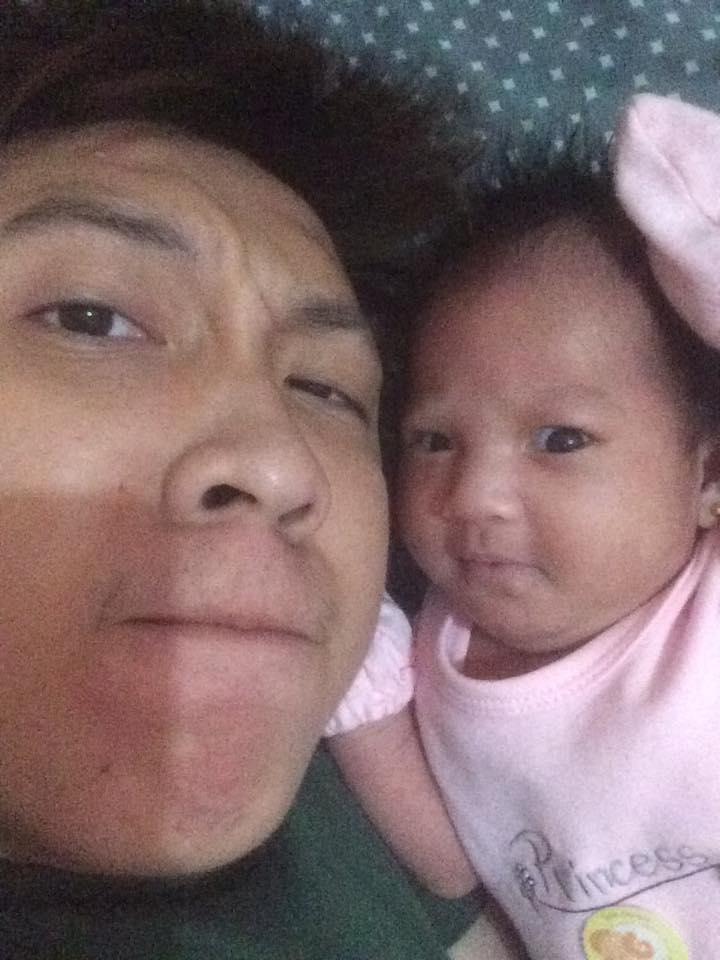 His daughter, Kaia, is a sweet child that would imitate his facial expressions in their selfies.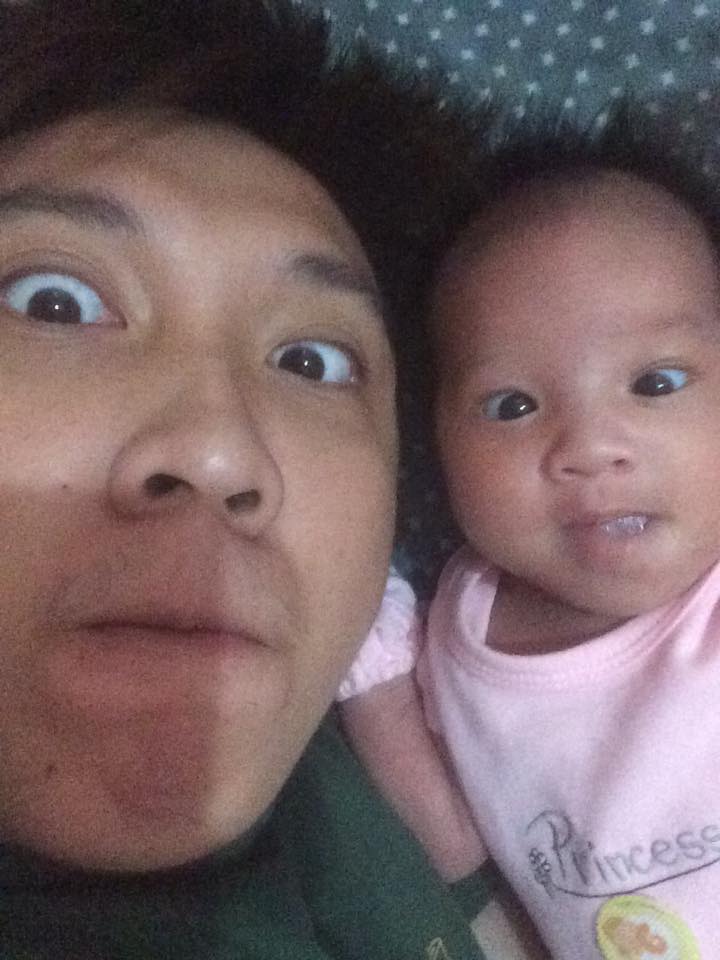 To surprise you, the baby had just turned a month old last 18th of this month!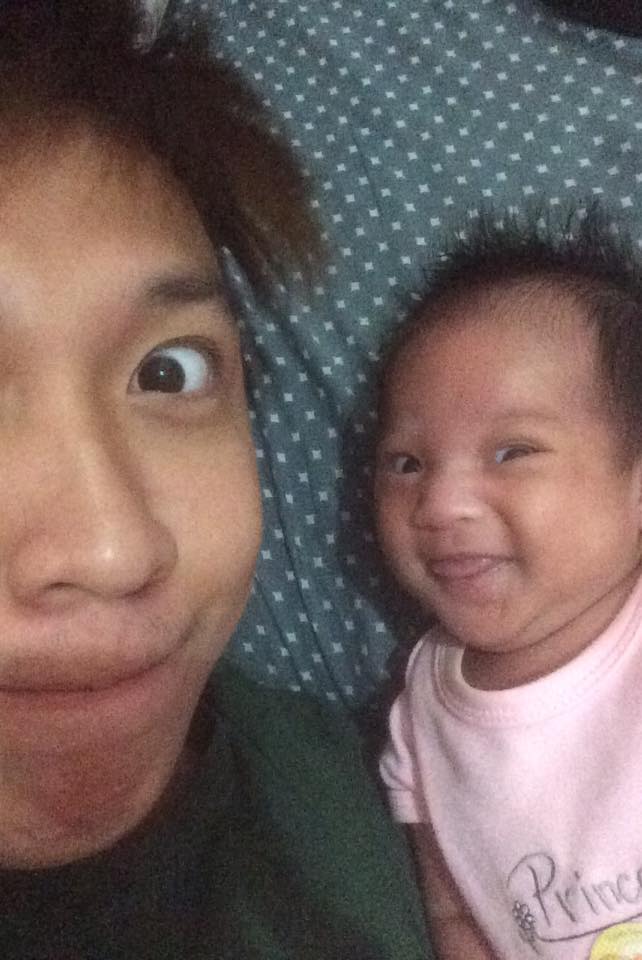 Yep, that's how young she is.
Arabe loves his daughter so much that he would even record Kaia's 'firsts' experiences – even the smallest ones!
Meanwhile, the netizens who had read Arabe's story was amused by the child as she was able to mimic her father at a very young age.
Indeed, having a child is a wonderful feeling.
Being a parent gives a person a source of energy and happiness that can easily make them feel better no matter how bad their day had been or how gloomy they might be.
A child is not only a gift from above but also a bundle of joy.