A woman named Nina Faye shared a heartbreaking post on her social media account.
She said that an old man named Dionisio Rigido is living on the streets after he was abandoned by his relatives.
The man is often seen laying on the street and enduring the pain caused by his illness.
Families are one of the important people in every person's life.
They are the ones who give hope and constant support whenever someone is going through a tough time or unsure whether to take the risky road. Families are people's source of strength, the people who would never leave them even when everyone else does.
Sadly, there are heartless ones who can easily neglect their family members despite of their age and after everything they had done for them.
In some countries, when a family member grows old, they are either sent to the home for the aged, or simply being abandoned in some place.
One of the aged people who had been abandoned by his family is Dionisio Rigido. He was a man who left his home as he couldn't bear being mistreated by the ones he treated as family.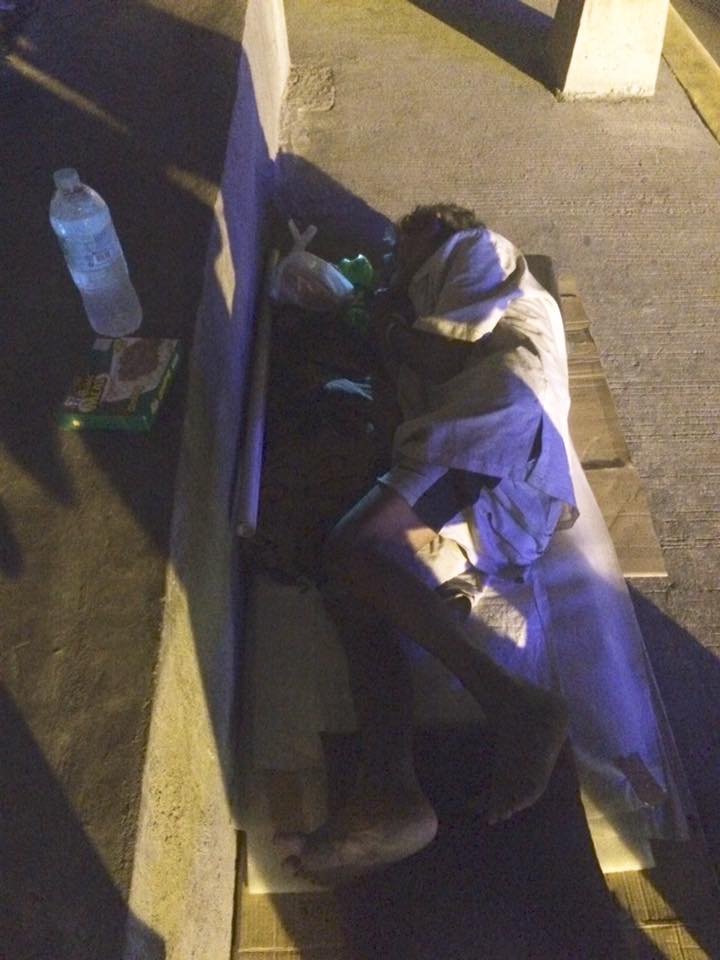 Rigido's heartbreaking story was shared in the internet through Nina Faye's Facebook account.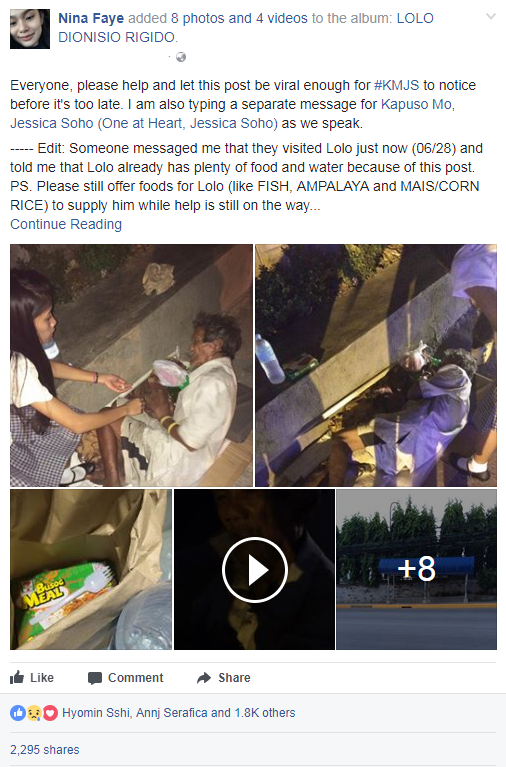 She shared details about Rigido and his family history, along with the illness he has as of the moment. Moreover, she also shared details about how concerned people can offer help to the man.
Read Rigido's full story below:
"SUMMARY: This is Lolo DIONISIO RIGIDO. Upon my third visit to him, I have confirmed that he has diabetes. Namamaga (sobra) yung dalawang niyang paa at tabingi na rin mga daliri niya. He can BARELY walk. What he needs right now next to food is medical assistance and shelter. Sa sobrang init sumasakit daw po ulo niya kaya tinatanggihan nya yung pagkain na binili ko."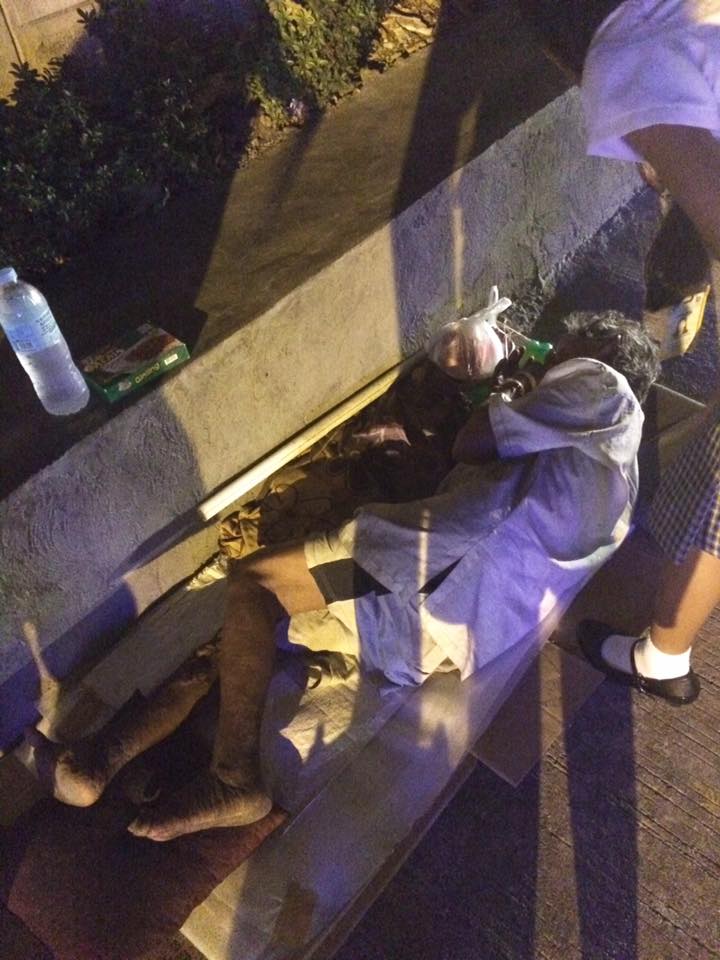 "Tinanong namin kung may pamilya si Lolo at kung saan siya nakatira, wala daw po siyang asawa at anak. Lumayas daw siya sa tinitirhan nya kasi hindi na daw siya pinapakain pati pinapainom ng tubig. Sabi din niya mas mabuting magpasagasa nalang at mamatay. Sa totoo lng, dito ako napaiyak. Grabe. Ang hirap na pala ng pinagdaanan ni Lolo. Ang sasalbahe din ng mga kamag-anak niya. Grabe."
"This is the third time I visited lolo. The first time, I gave him a hand of bananas because they supposed to give energy (I didn't know he has diabetes, I am really sorry). I wanted to buy something yummy like chicken joy or ice cream but seeing him before, andami na din niyang pagkain (sliced bread, mineral water, c2, peanut butter, ulam na nasa plastic), pati mga koreans who study at an international school near the place stop and offered foods. He was happy and smiling back then. Right now he barely talks."
According to Faye, Rigido seemed like a cheerful man. Most of the time, people would offer him food to which he would say his thank you and smile at them. But recently, it appears that his condition had gotten worse.
"On my second visit (yesterday), I was supposed to ask his favorite food before I buy but he wasn't there. Tinanong ko yung guard na nagtatrabaho across the street kung nakita niya si Lolo. Sabi niya naglalakad lakad lng daw dahil buong araw din siyang nakaupo. Imagine, his feet swollen while (barely) walking? Sobrang sakit nun."
"So I decided to visit him again today to know his condition and hoped I could help him as soon as possible. Nakahiga po siya ng madaanan ko ngayong gabi from school. Kaya sabi bukas ko nalang siya bibisitahin,baka pagod na din siya. Saktong pwesto nakikita ko si Lolo habang nakasakay ako ng jeep, nakatingin lng ako sa kanya. Sa sobrang tagal ng traffic, nakita ko bumangon si Lolo kaya bumaba ako. Kung nakikita nyo lng ang kanyang mukha. Sobrang hirap. Tinanong ko si Lolo kung kumain na ba siya pero hindi siya sumasagot. Nakayuko lng siya. Ang sakit tignan ni Lolo. Nung dati nakangiti lng siya lage."
"Dati din madami namang pagkain sa pwesto nya pero napansin ko parang wala ngayon kaya pumunta ako sa 7/11 para bumili ng meal at tubig. Nung dumating ako nakahiga na naman siya. Iiwan ko nalang sana yung pagkain pero may tatlong mga studyante na lumapit. Sabi nila nakikita din nila si Lolo araw-araw dahil malapit din yung school nila. Sabi din nila sobrang bait ni Lolo dahil inaanyahan niya lage ng mga pagkain yung mga dumadaan. Grabe noh? Sobrang bait pala ni Lolo."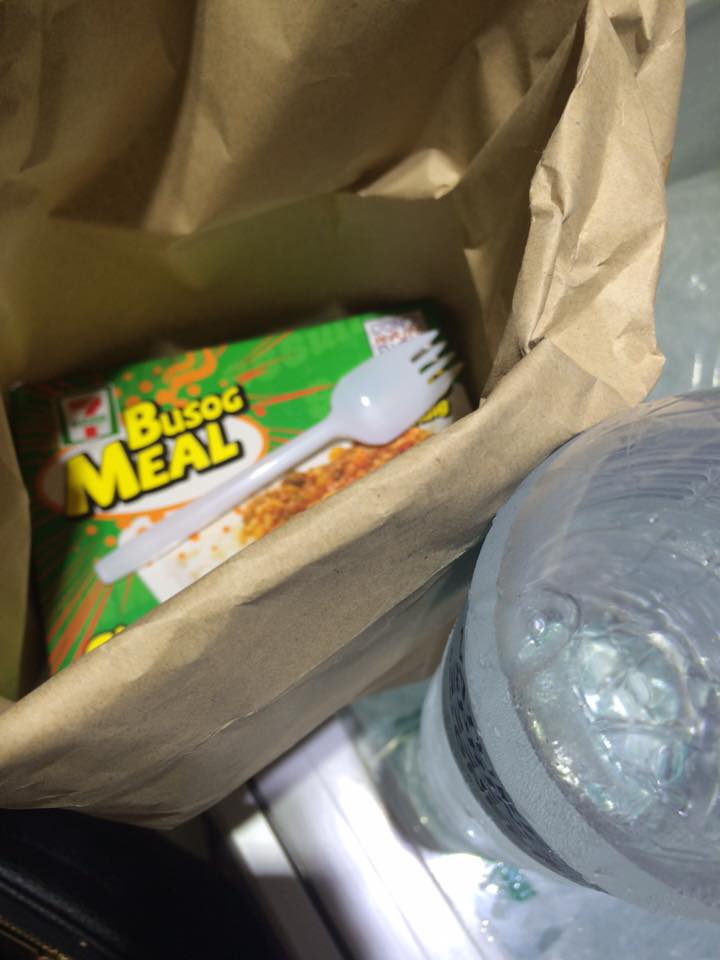 Faye also shared that a lot of people used to leave foods for Rigido, but it seems like some couldn't give him some anymore. However, she learned that he was a polite man as he would also offer his foods to the passersby.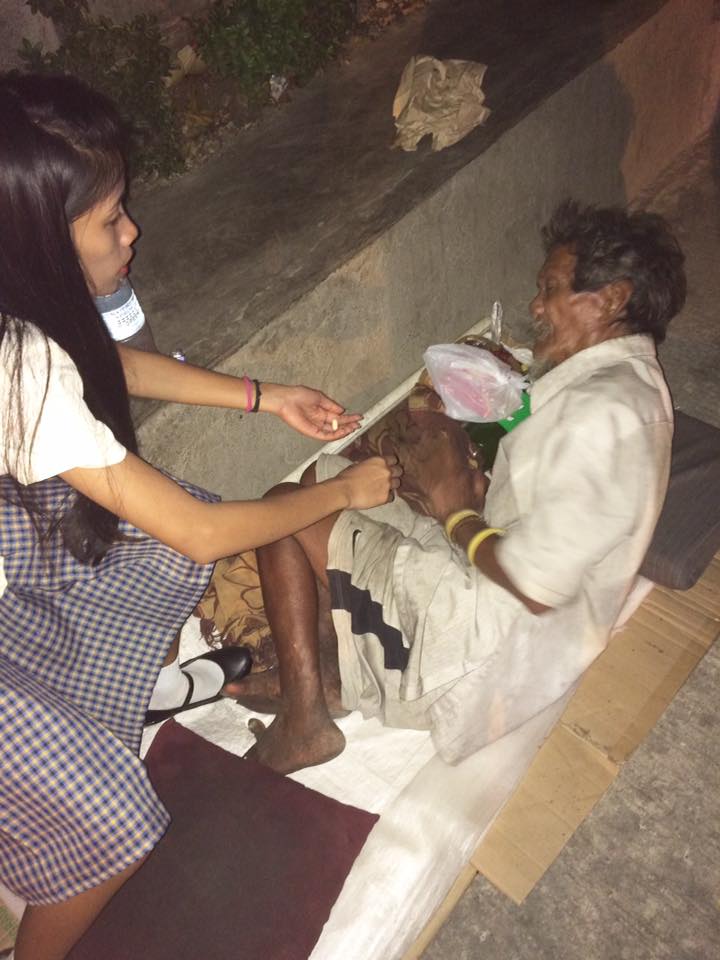 "Nagkwentuhan lng kami sa tabi niya at napansin naming hindi pala siya natutulog. Kaya tinulungan namin siyang bumangon para kumain. At ayun na nga nalaman namin na masakit pala yung ulo niya. Nalaman din namin na may diabetes siya at siya mismo ang lumayas sa kanila. Sobrang bait po ni Lolo, hindi yan nanghihingi, naghihintay lng siya na may bumigay sa kanya. Papasalamatan ka pa niya at ngingitian. Pero ngayon sa sobrang hirap baka di na makangiti si Lolo."
Moreover, she discovered that the man has diabetes and that he voluntarily left his home as he was often mistreated by his family members to the point that they couldn't even give him food or water.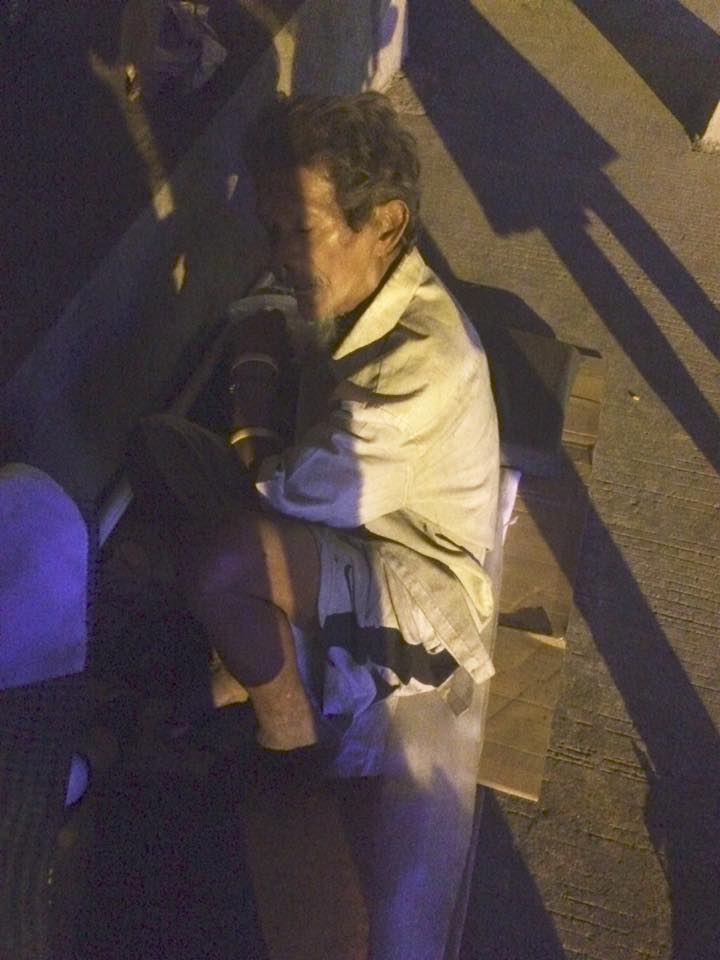 "Mga isang oras din kami nagkwentuhan ni Lolo. Minsan di namin naririnig mga sinasabi niya kasi maingay yung mga sasakyan. Minsan malayo din yung sagot niya sa tanong namin. As of now, I will visit Lolo as much as I can to give him food and water. If you also know anything that could ease the pain of Lolo, please please please PM me and I will buy it. Except for medicine which needs prescription. Hahay. I really hope #KMJS will notice this before it's too late. He needs a place to stay and a doctor to check him. Also, his last words before we go were about giving up."
Faye encouraged her fellow netizens to offer any kind of help they could provide for Rigido. She also shared that what he truly needs as of the moment is medical assistance and a shelter which he can stay in.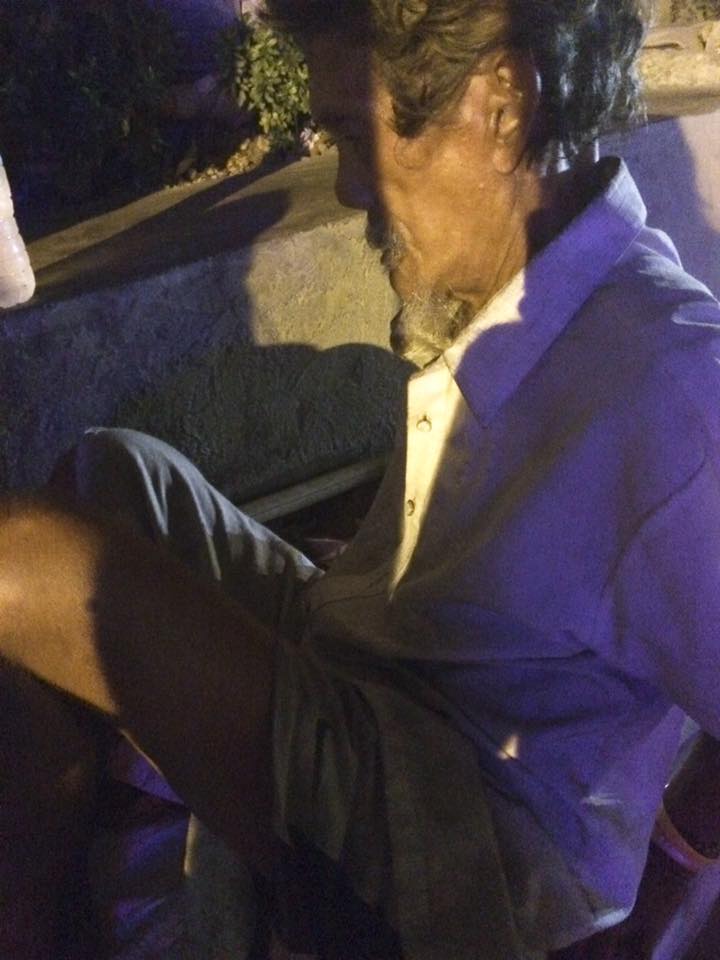 "PS. With a lack of words, I am forever grateful to all those who extended their help for Lolo. Some have traveled far from the place. Maraming salamat po! Words cannot express how HAPPY I am.
Everyone, please help and let this post be viral enough for #KMJS to notice before it's too late. I am also typing a separate message for Kapuso Mo, Jessica Soho (One at Heart, Jessica Soho) as we speak."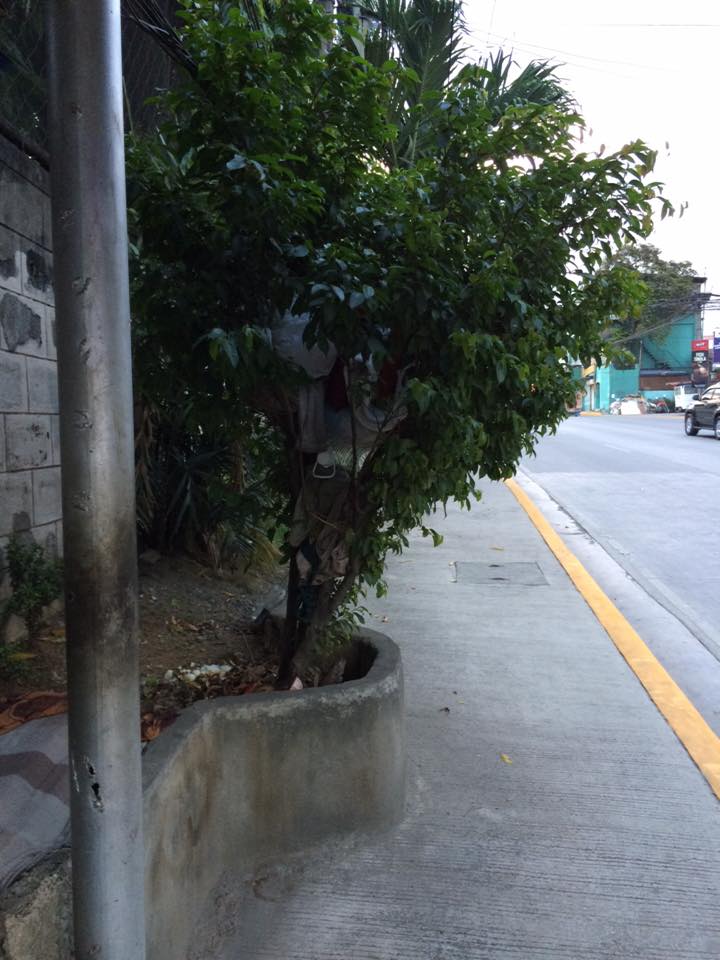 "Someone messaged me that they visited Lolo just now (06/28) and told me that Lolo already has plenty of food and water because of this post. PS. Please still offer foods for Lolo (like FISH, AMPALAYA and MAIS/CORN RICE) to supply him while help is still on the way. NOW, what Lolo really need is Medical assistance. His condition is getting worse every single day. Food will only be useless if he doesn't have the appetite to eat because (as what I said below) lagi pong sumasakit ang ulo niya dahil sa sobrang init. And hindi din po advisable na mainitan kung may diabetes (someone messaged the information), as a result mas mamamaga po yung paa niya."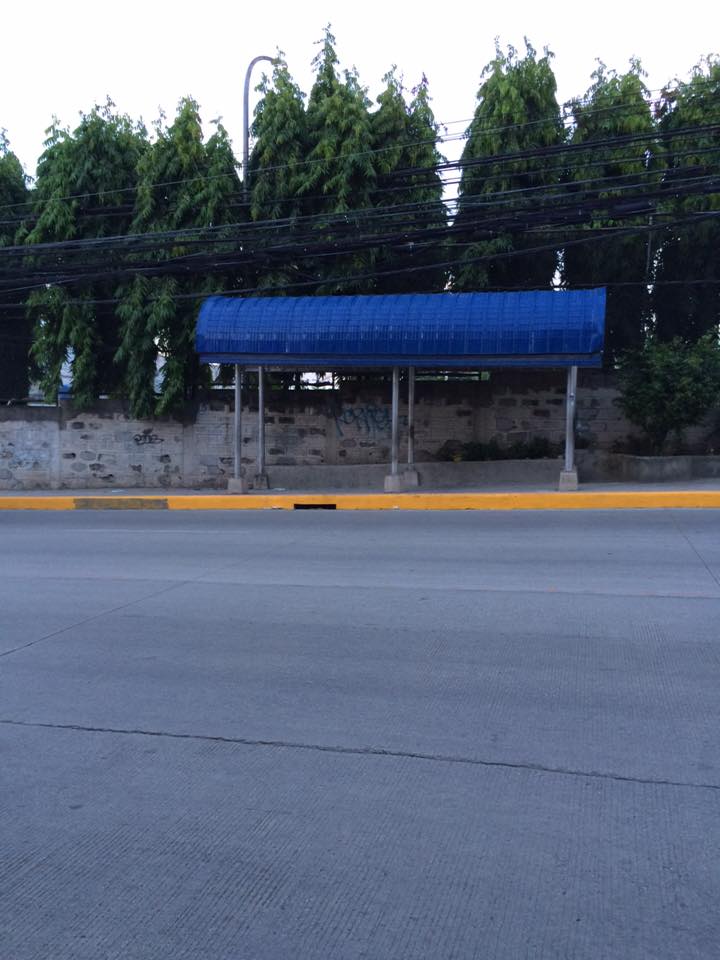 "I am calling the attention of the people who have heaps of connection around Cebu especially the Mayor, the councilors and/or someone alike. Philhealth? City health? Everyone who has connection. Immediate action should be taken. It is not possible to buy the right medicine without prescription or proper dosage (apologize for the terms, wala po akong alam sa mga gamot) from a doctor. He needs check-up.
Lolo is staying in a waiting shed near JCENTRE MALL (Mandaue City) beside a gasoline station (across MLhuillier and Norkis Cyberpark). There is only one waiting shed there so it's easy to locate. If you happen to pass by, PLEASE offer him water or your smile. He needs a reminder that he doesn't need to punish himself. PS. Lolo is getting weaker and weaker everyday."
Up to this day, Faye is continuously knocking through the hearts of people to offer what they can to the unfortunate man. Noticeably, Rigido has suffered enough and he will be in a worse condition if he can't seek help from a medical practitioner.
Furthermore, due to the recent weather, it would be wonderful if he will be offered a place to stay in as his shelter for his condition not to worsen.
On the other hand, the netizens offered help and encouraged their friends to do something, while the others helped to reach out to the local authorities for the man's sake.
Faye shared Rigido's story to spread awareness about his condition and not to brag that she helped. If anything, she is more than concerned about the man's welfare than the number of likes a post can get.
At the end of the day, no one should abandon or mistreat their elderly family members just because they couldn't take care of themselves anymore. When we were young, they were the ones who tirelessly fed and sang us to sleep – which is why it is only right to do the same thing to them.
Family is not a toy or a gadget that can be replaced easily or thrown away if a person isn't interested about them anymore.