MANILA, Philippines– Fast food giant McDonald's has earned backlash from Filipino netizens after a video of a person with disability (PWD) allegedly being refused entry at a certain McDonald's branch recently went viral on social media.
In a Facebook post by Vilma Nikki Dunn, she alleged a McDonald's security guard of preventing a PWD from entering the store after he mistakenly identified him as a beggar.
"I feel sad for this guy who just wants to get himself a decent breakfast from McDonalds. The guard won't let him in seeing that he is a beggar with a disability. The man was pointing at the counter trying to explain that he wanted to order some food. The guard even tried to mock him with his hand gestures that says he's an addict. The man finally gave up and left," Dunn wrote in her post.
Bothered by what she witnessed, Dunn followed the man until she saw him entering Jollibee, another popular fast-food restaurant in the Philippines. But unlike what happened in McDonald's, the man was welcomed and treated well by Jollibee staff.
"I tried to approach the guy to help him get some food inside but he already crossed the street. I went after him but I have to do a U- turn. By the time I got near , he went inside Jollibee, and I observed…. The staff at Jollibee were more than welcoming. They even help the guy to count his money in loose change. I just feel this is worth sharing," Dunn claimed.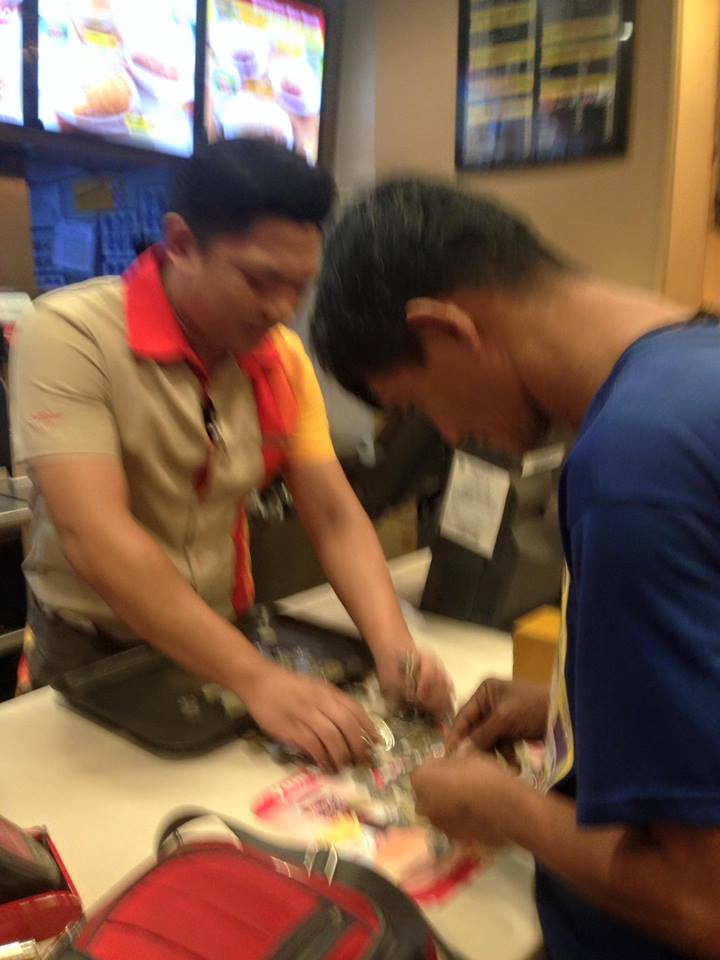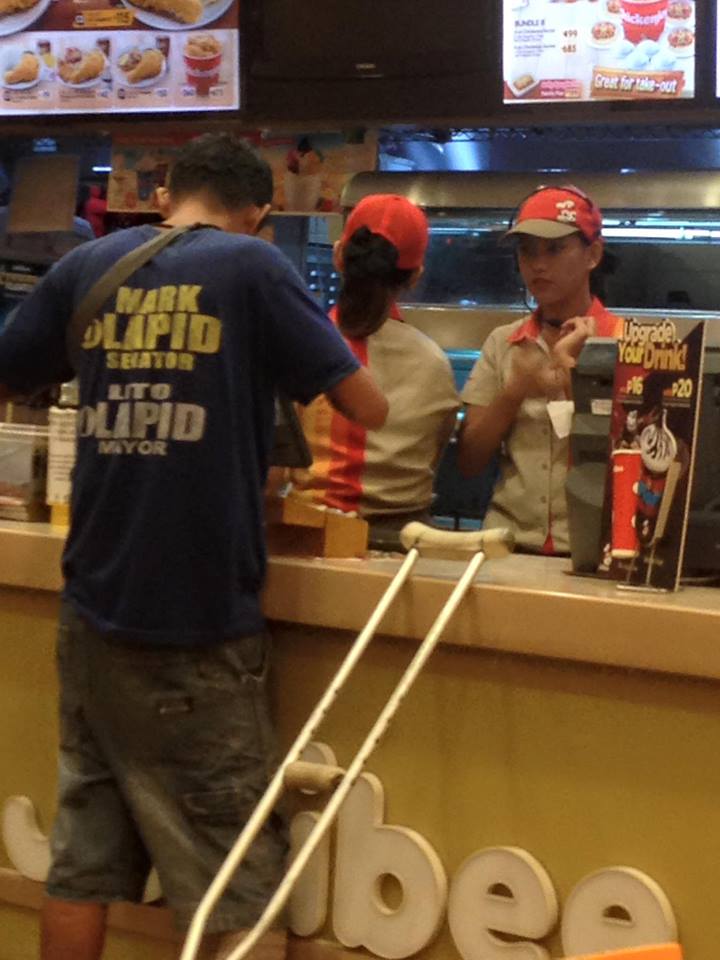 Dunn's post quickly spread like wildfire on Facebook amassing more than 28,000 shares and over 60,000 reactions as of writing.
Although the management of McDonald's is yet to issue a statement regarding the issue, several netizens pointed out that fast-food restaurant crews should give priority to PWD's.
The Daily Pedia has tried to reach the Facebook account of McDonald's PH for their official statement.