After Krisel Mallari's controversial graduation speech went viral, the Sto. Niño Parochial School (SNPS) in Quezon City has released an official statement regarding the issue.
In its Facebook page, the administrators of the school clarified why they had to interrupt  batch salutatorian Mallari during her speech. According to SNPS, Mallari was expected to deliver a welcome remarks approved by school authorities. But during the graduation rites, Mallari delivered a speech which was different from the one approved by the school.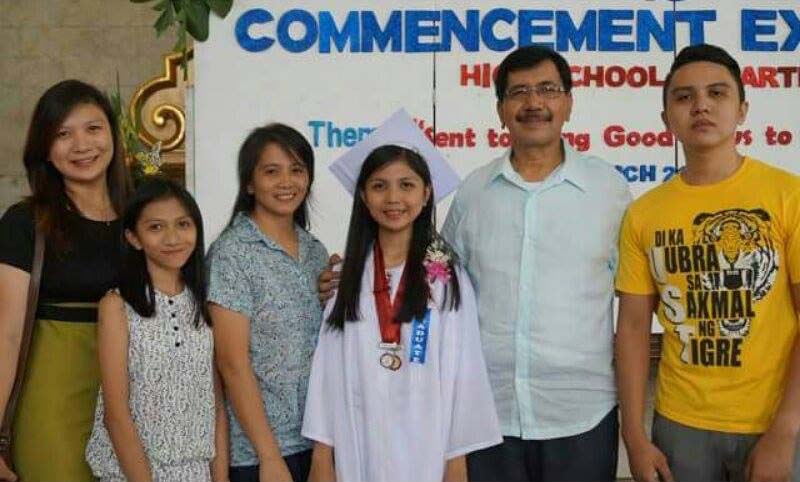 The content of Mallari's speech, as claimed by SNPS, was meant to damage the reputation of the class valedictorian. According to them, Mallari accused the valedictorian of cheating.
Meanwhile, SNPS also denied accusations made by Mallari's family. With regards to "transparency", the school administration emphasised that they showed Mallari's dad, Ernesto, the computation of Mallari's grades in all subjects. In a previous interview with ABS-CBN News, Mallari's sister Katherine said SNPS didn't want to show them the computation of Mallari's grades.
In contrast to Katherine's claims, the SNPS administration divulged that Ernesto wanted to see the grades of the batch valedictorian. However, the administration refused to grant the father's request since it was against the school policy.
SNPS also alleged that Ernesto harassed several teachers during the past week. They accused Mallari's father of shouting at one teacher, and forcing another to sign a paper he brought to the school.
Finally, SNPS revealed that Ernesto would complain about his daughter's grades at the end of every school year, but Mallari accepted her awards during the school's Recognition Rites every year.
Here's the full statement of Sto. Niño Parochial School: