"Love knows no reason, no boundaries, no distance. It has a sole intention of bringing people together to a time called forever."
― H. H. Fowler, Love Knows No Bounds
In this age of instant communication, emoticons are replacing words, body language replacing language and visuals replacing text, but to Kay Elio Flanagan and Jerro Oliver, it was more than that. Via the social media, they both came to know each other on a facebook page for LGBTQIA Community.
Flanagan, 27 from UK caught the attention of Oliver, 19 from Las Piñas, Philippines.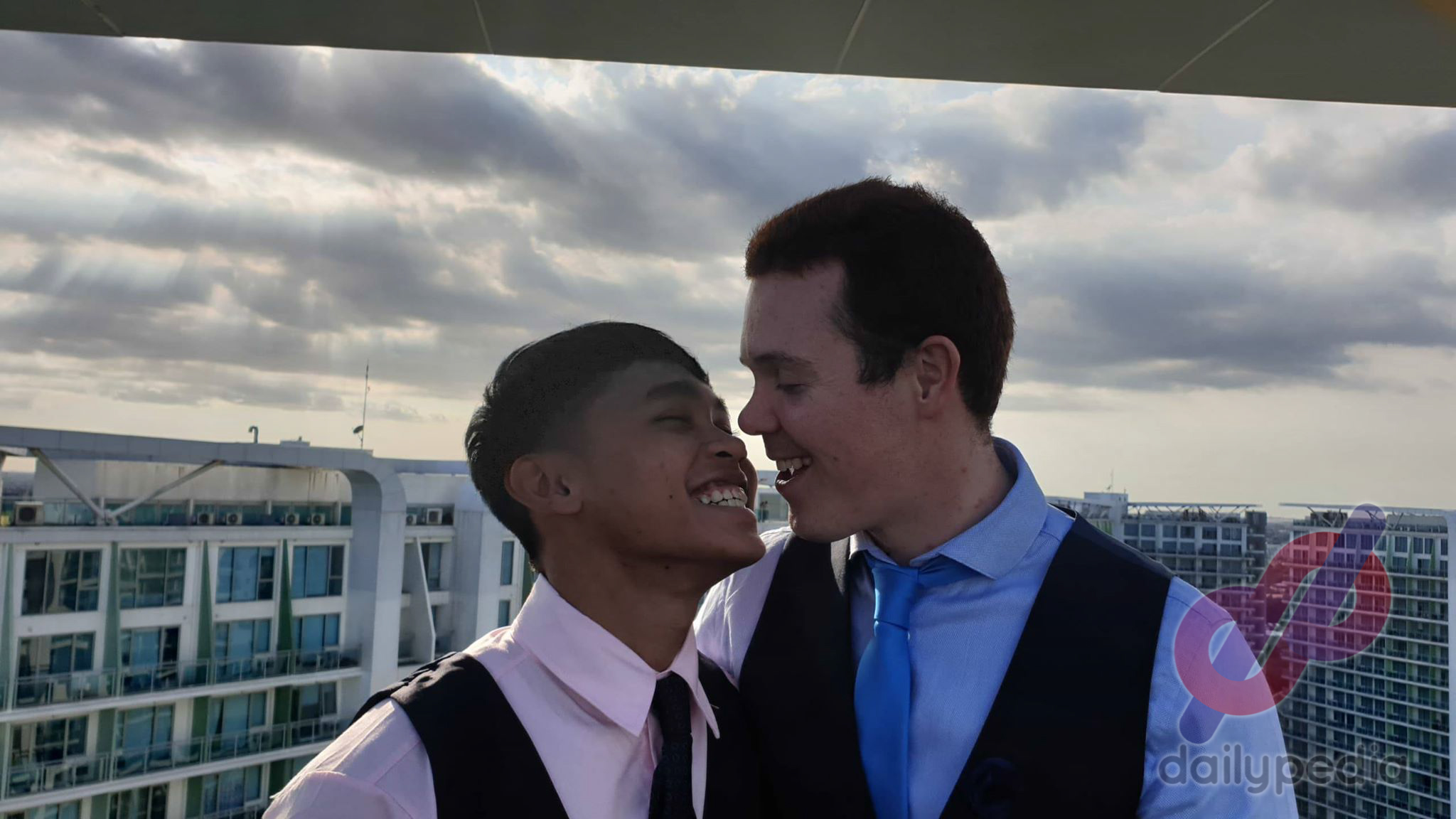 According to him, Jerro send a friend request to him, but was too shy to drop him a private message (PM). Normally he ignores friend requests from strangers, but this was an exemption, he found himself curious on this guy and is interested to get to know more about him. It was a few days after Oliver's birthday that they both started exchanging messages. This was  in July 2018.
For Flangan, love is love regardless of gender, sexuality, age, and race. What he has with his partner is a long-distance relationship for now. For him it's hard, but it's only for a short-term. Their love for each other will keep the bond stronger and deeper, no matter what. One day, he and his partner will live in the world he described as 'San Junipero'.
His Second Visit to the Philippines.
Though this is not his first time to come to the Philippines, he and Jerro arranged a meet up in September in that same year.
He was staying somewhere in Parañaque City and  they decided to meet.
"After speaking to him for a few hours, I quickly realised that I like this guy and developed a crush on him," confessed Kay.
Later that day,  they went malling at SM and he let out his feelings toward Oliver, "I admitted to him that I had a crush on him. I asked if I could see him again."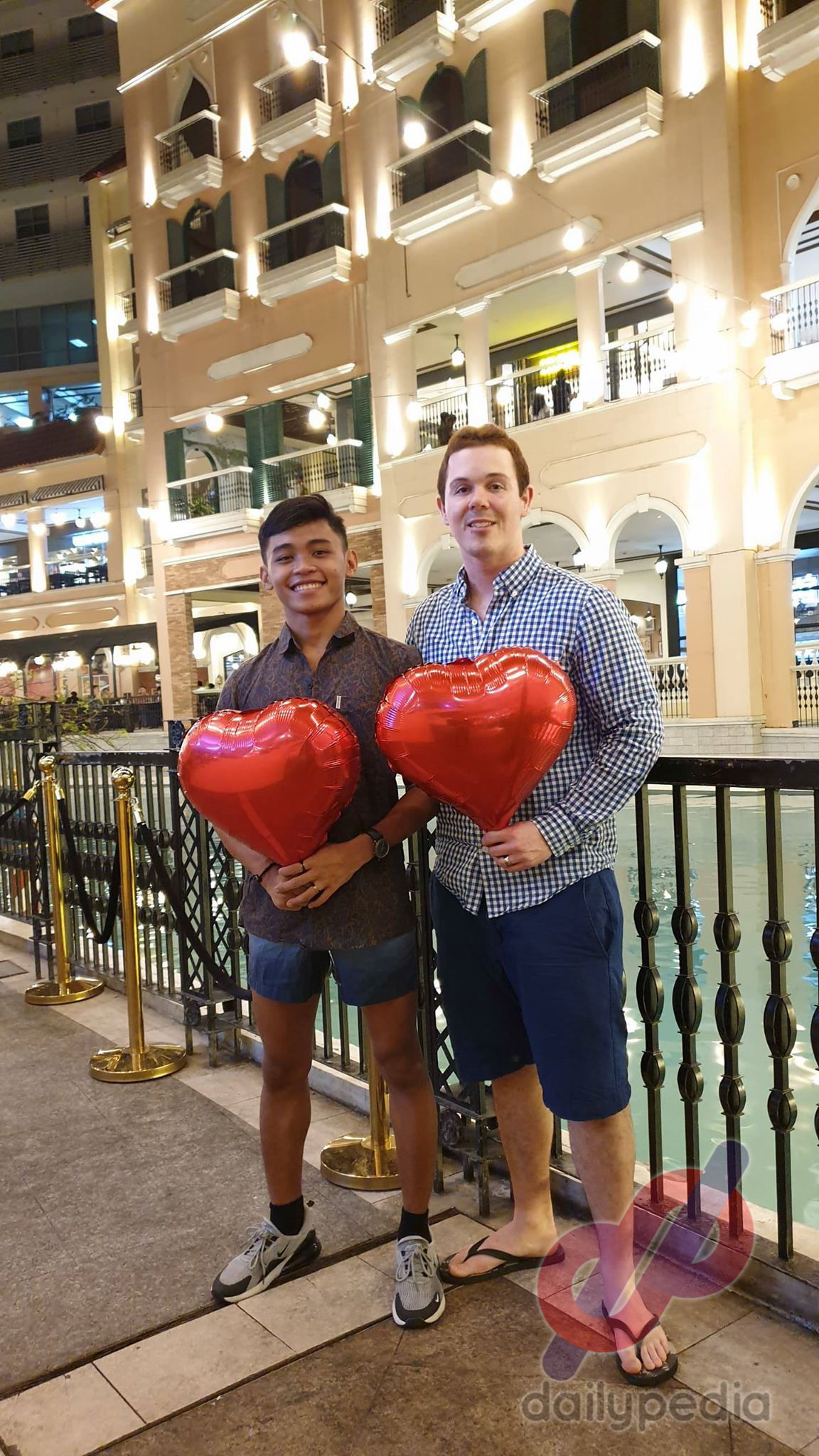 He agreed to meet with him, again.
"We spend a few more days together and he also admitted that he had a crush on me, too."
The Feeling was Mutual.
What attracted him the most about Jerro is his his smile and his eyes. He shared, "Every time he smiles and I look into his eyes, I melt, I feel so happy and want to kiss him and told him tight."
"My partner thinks I'm handsome and that always attracted him to me, and he's crazy about my personality."
"It's crazy, but I started to deeply fall in love with him and he was falling for me as well.
"Be was waiting for me to catch him, and I caught him from falling, as he fell into my arms and we became partners on the 25th of September.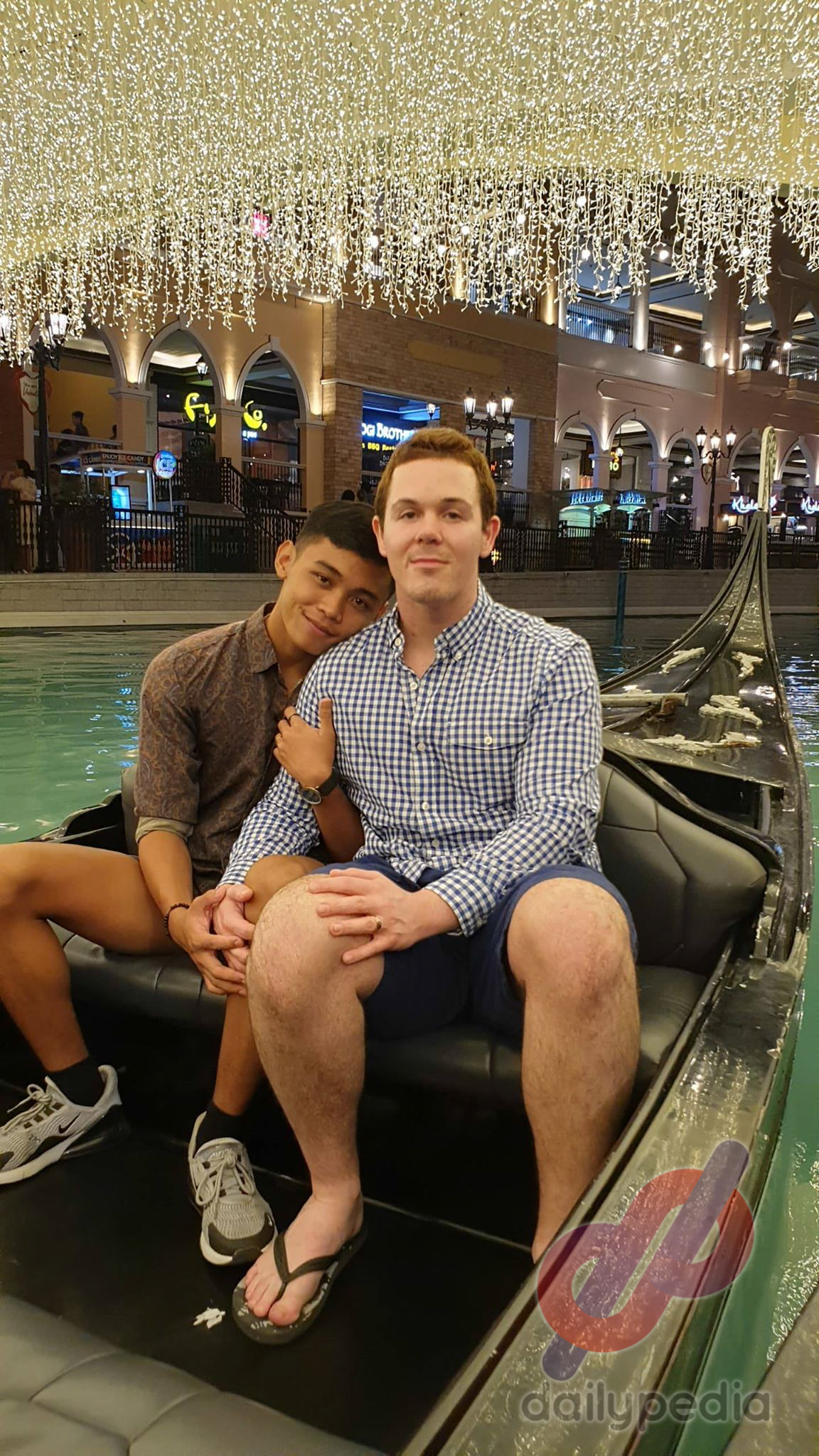 "I was on vacation in the for four weeks, and I ended up spending almost every day with him. As the days and weeks passed by, I was having such a good time with this him, he really impressed me a lot, and he made me some personal gifts as a surprise. Some of which were artwork. He painted and drawn stuff for me, which I found out he's a self-taught artist.
"Towards the end of my stay, I didn't want to leave, so I decided to extend my stay one more week, and I told my employer that I changed my return flight. Also I hold a multiple visa so I could afford to do it," essayed Kay.
The Couple's Common Grounds.
Their common interests such as being fitness buffs, both of them love watching movies, travelling, dining out, bowling, pool, swimming, and simply having fun, trying to enjoy life to the full.
Kay shared, "We have done a lot of travelling.We hang out with my friends and his friends."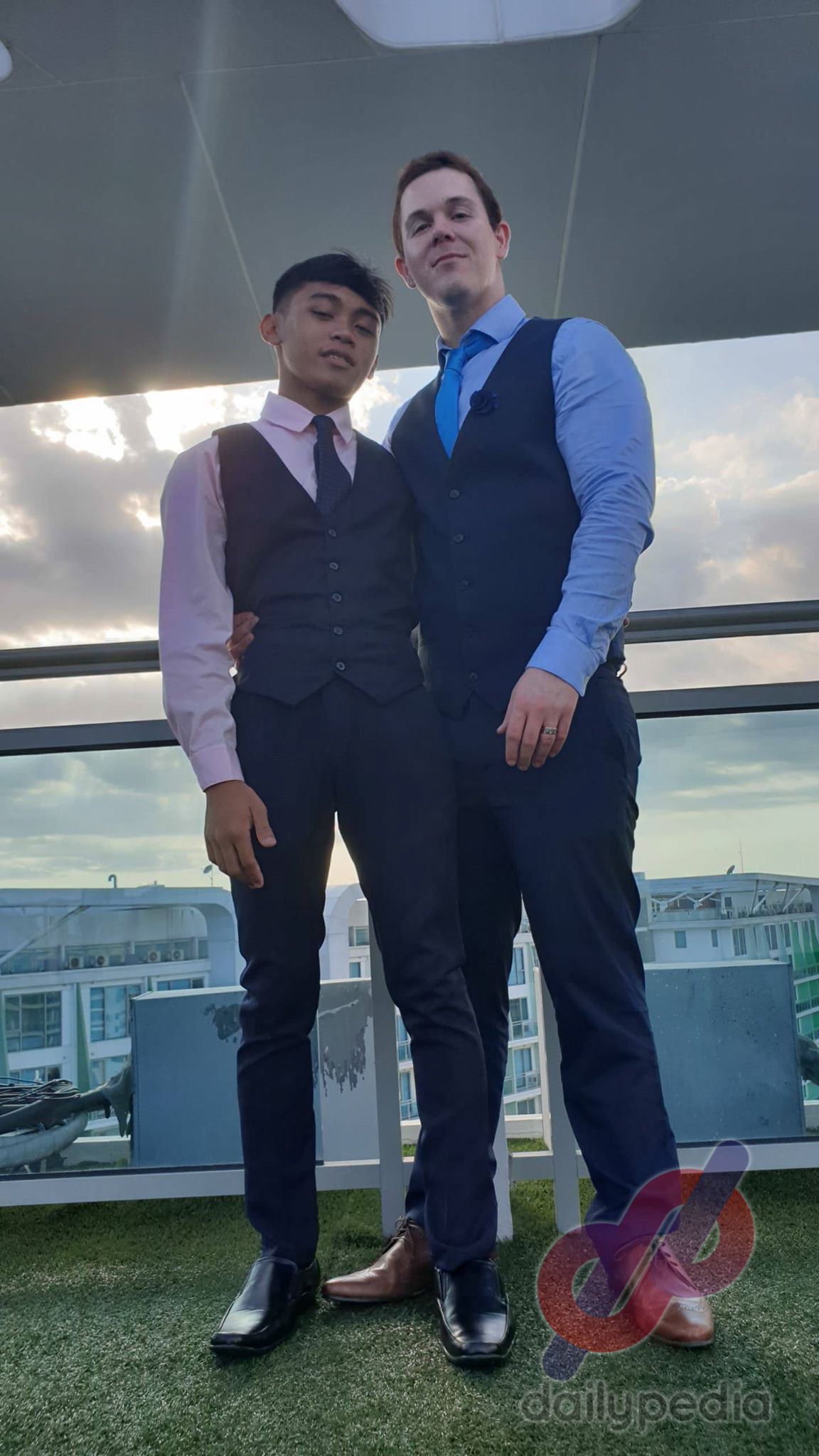 When they are together at home, they often spend hours and hours of talking in the bedroom or on the sofa.
Both of them are motivated to succeed in life and be able to inspire people that to dream is the beginning of something great.
Kay also revealed that he'd like to be an T director and wants to lots of money in order to help his family and do charity work. That part, he and Oliver and him share the shame burden and vision. He admitted that both their families aren't well-off that is why they click because they had the same motivation in life. 
As an individual, Flanagan is a hopeless romantic and finding one true love is his ultimate goal and he has found it in the person of Jerro. 
His partner, though a little younger, what he saw in him is a smart guy. Jerro is  a swimmer, and is able to go to school due to his scholarship and high grades.
Oliver is pursuing currently marine engineering, but what really got him is that he's an amazing artist.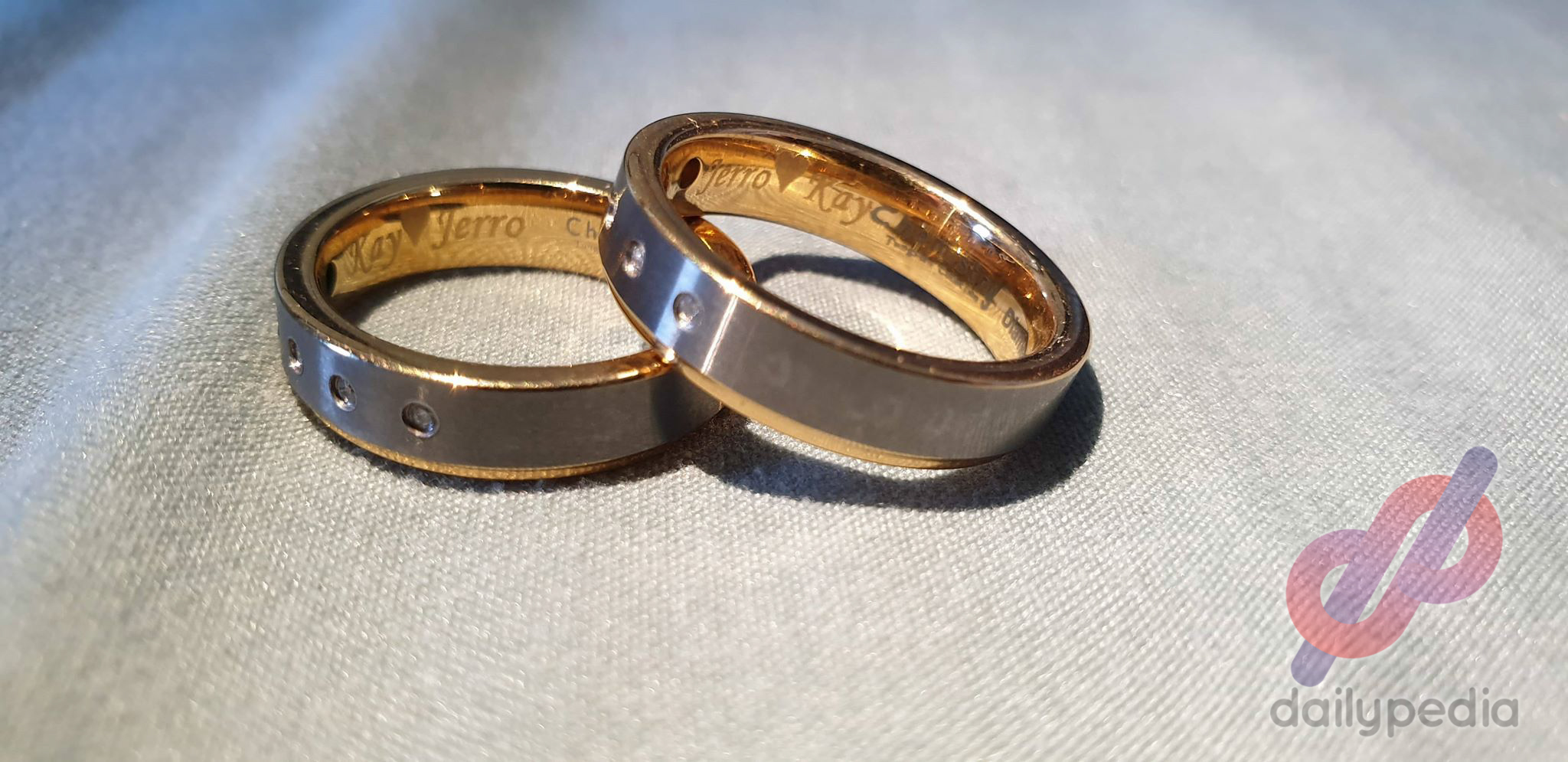 Today, March 25, Kay and Jerro celebrates their six months as a couple. Prior to meeting Oliver, Flanagan already hadthree  serious relationships and his partner had no relations whatsoever.
When he went back to UK, they get to talk everyday. The eight-hour difference in the UK and the Philippines did not hinder them from keeping their communication lines open. On Christmas day, both agreed that they will meet again on Valentine's Day. Without wasting tine, Kay booked a flight and came back to the Manila in February.
In January, their love has become more intense and he intended that when things go well on his next visit–he already has a plan if things would go well between them–staying for another four weeks. But before the day of his return they went through hardships, but still they both found a way to meet again and come up with their do-it-yourself (DIY) presents for each other.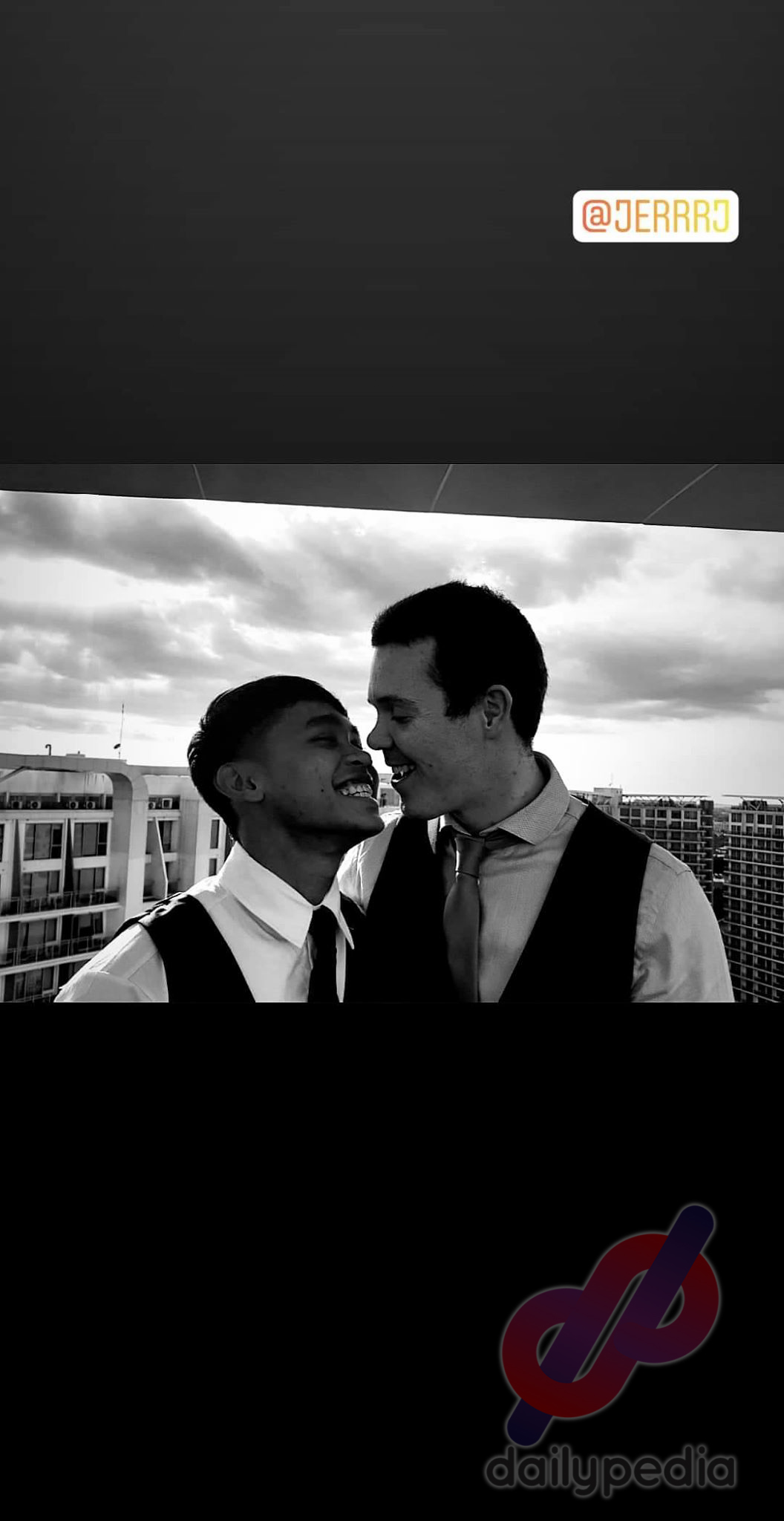 Weeks went by, both knew that their love is for keeps and they want to commit themselves as domestic partners. Both  gave their notice of marriage to the UK embassy. On March 1, both tied the knot together.
Flanagan described their decision as, "We become the happiest people alive and got married under UK law, as same sex marriage."