Spider-Man: Into the Spider-Verse is now showing in Philippine cinemas.
Here are 10 Reasons why this flick is a must-watch. 
Our friendly neighborhood Spider-Man returns to the big screen. Moviegoers don't just get to see one, but six Spideys in one spectacular movie. Columbia Pictures, Sony Pictures Animation and Marvel Entertainment proudly present Spider-Man: Into the Spider-Verse, introducing Brooklyn teen Miles Morales, and the limitless possibilities of the Spider-Verse, where anyone can wear the mask.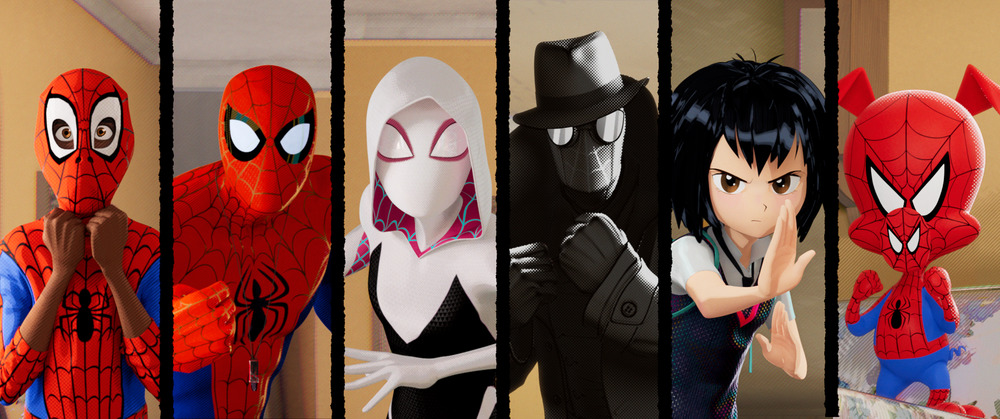 Based on the hit comic book characters created by writer Brian Michael Bendis and artist Sara Pichelli in 2011, this animated movie centers on the adventures of Afro-American/Puerto Rican Brooklyn teen Miles Morales.
The story follows his life as he tries to fit in at a new private school in Manhattan. But Miles' life becomes more complicated when he is bitten by a radioactive spider, giving him super powers, which include venom strike, camouflage, sticking to objects, incredible hearing, Spidey sense, and many more. Meanwhile, the city's nefarious criminal mastermind Kingpin has developed an ultra-secret nuclear super collider which opens up a portal to other universes, pulling different versions of Spider-Man (including an older Peter Parker, Spider-Gwen, Spider-Man Noir, Spider-Ham and anime Peni Parker) into Miles' world.
Aided by familiar characters such as Peter Parker, Spider-Gwen and a kick-ass version of Aunt May, and new characters such as Spider-Ham, Spider-Man Noir and anime Peni Parker, Miles learns to accept the challenges and responsibilities of being a real superhero. He ultimately realizes that anyone can wear the hero's mask and take action to fight for what's right.
Here are 10 Reasons why moviegoers must not miss watching this: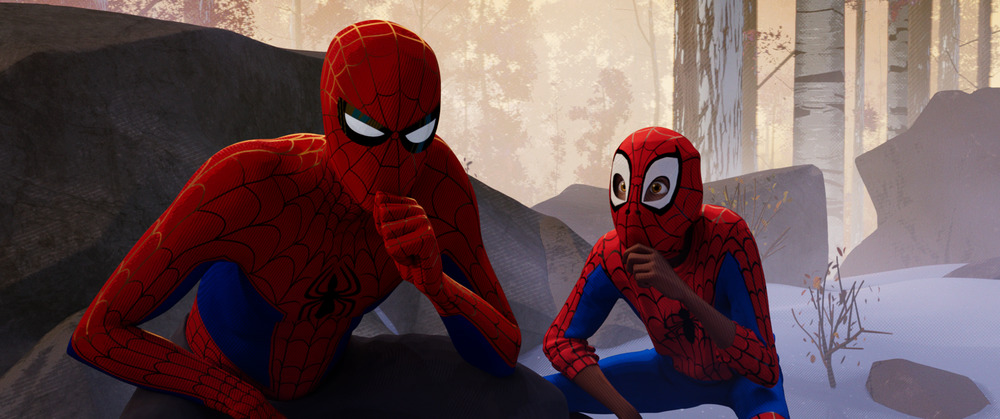 10. Phil Lord and Christopher Miller are the creative minds behind this film.
The names Phil Lord and Christopher Miller might sound familiar already to some. And for the uninitiated, this duo is behind the critically-acclaimed blockbuster animated films Cloudy with a Chance of Meatballs (2009) and The Lego Movie (2014), as well as the live-action comedy film 21 Jump Street (2012) and its sequel (2014). This time, the duo bring their unique sensibilities to a fresh version of a different Spider-Man Universe, with a groundbreaking visual style that's the first of its kind.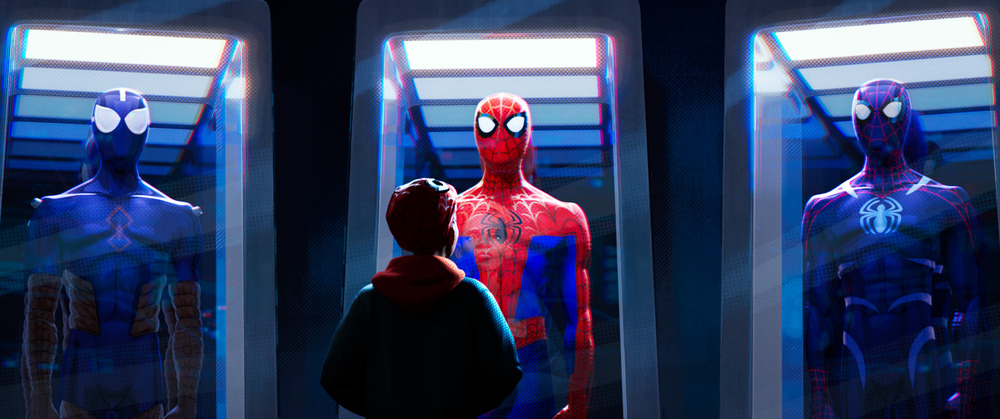 9. The line and challenge: "What makes you different is what makes you Spider-Man?"
Miles Morales started from being just a normal Brooklyn teenager before becoming the next Spider-Man. He had to go through a lot of difficulties before finally gaining control of his powers and abilities. He fell down many times, thinking that he was not worthy for the responsibility.
He thinks that he is weak because he is very different from all the other versions of Spider-Man. But slowly, he realizes that this is also what makes him special. The film proves to everyone that what makes one different is the same thing that makes anyone unique and one-of-a-kind.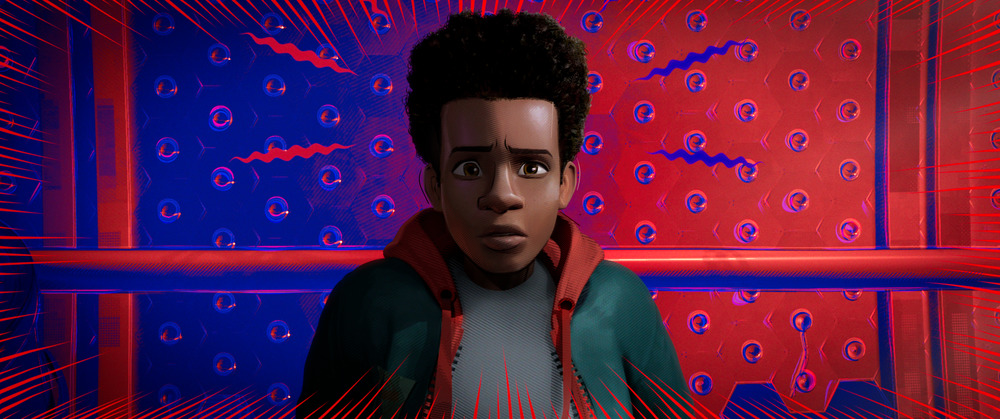 8. It's a Nostalgic Comic Book Feels.
One of the most striking aspects of the film is its dynamic visual style, which goes beyond what audiences expect to see in CG-animated movies and pays homage to the classic look and feel of the comic-books of the Golden Era. . "We have moments when the frame gets broken into panels, just like you see in comic-books," explains producer Christopher Miller.
"There are flash frames that allow for unusual compositions, and there are new sound effects and stylized visuals that are spread throughout the movie. There are scenes where one can feel inside a comic-book. It's very exciting to create and very exciting to watch. And it's choreographed to hopefully change the way animation is done in the future.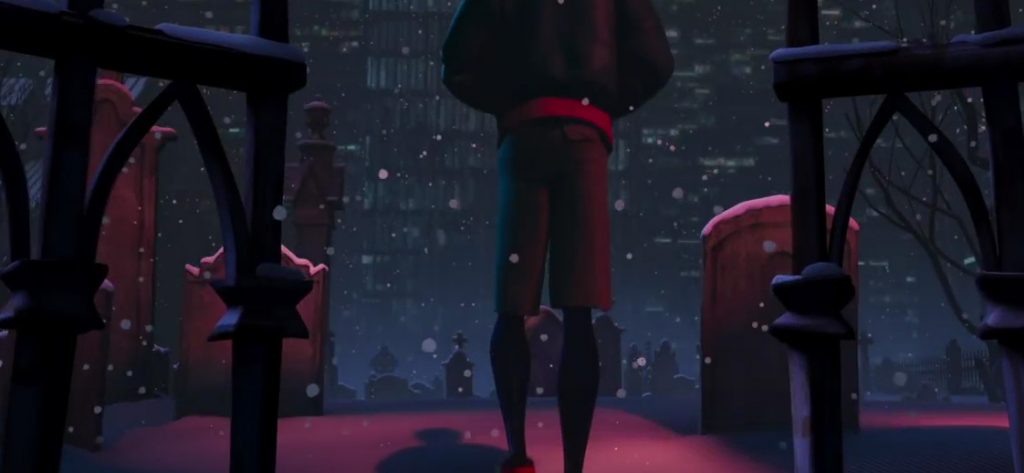 7. Stan Lee Has a Cameo!
Yes! Spider-Man co-creator Stan Lee has a posthumous cameo in the film. The scene features the late Stan Lee as he gives the Spider-Man costume to Morales during one of the film's most-emotional moments. Lee died back in November 2018.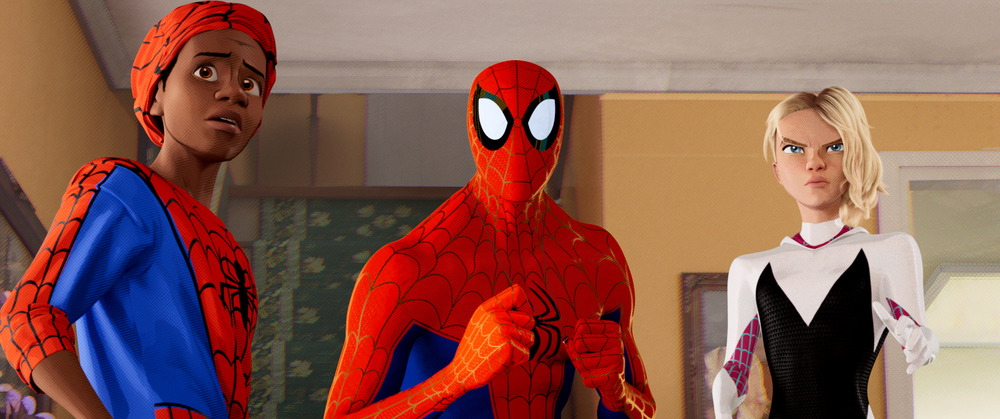 6. Not the Usual Spider-Man.
The film centers on the character of Miles Morales, whose creation started before the November 2008 election of Barack Obama as President of the United States. He was introduced to the Spider-Man comics in 2011, created by comic book writer Brian Michael Bendis and artist Sara Pichelli. He is the first the first black Spider-Man and he also marks the second time that a Latino character has taken over the Spider-Man suit. The first was Miguel O'Hara, a half-Mexican, who was the title character in the 1990s comic series "Spider-Man 2099".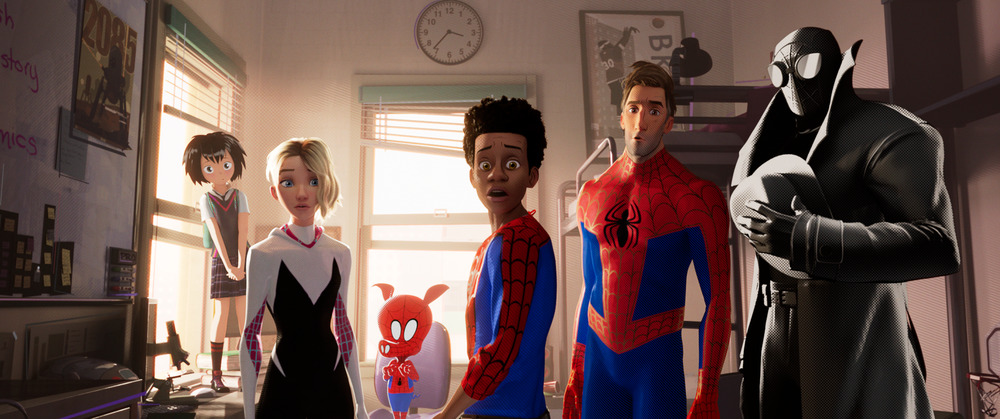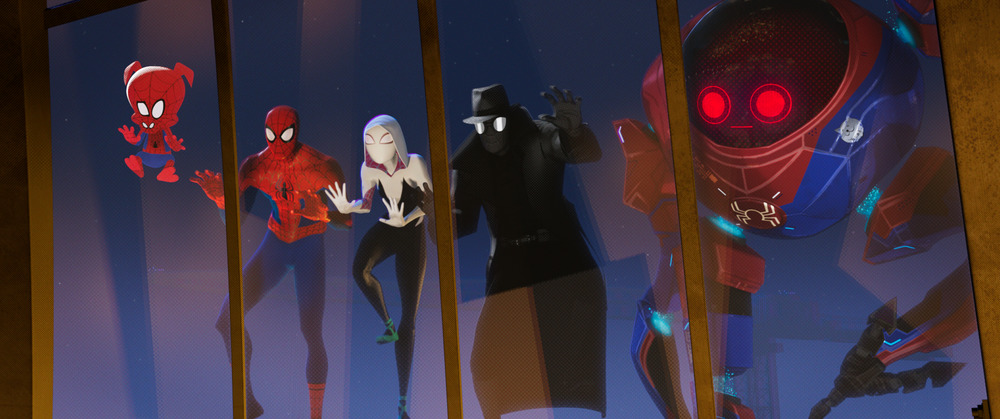 5. The Star-studded Voice Cast.
The film features the voices of Shameik Moore as Miles Morales, Jake Johnson as Peter Parker, Hailee Steinfeld as Spider-Gwen, Mahershala Ali as Miles' uncle Aaron, Brian Tyree Henry as Miles' father Jefferson, Lily Tomlin as Aunt May, Luna Lauren Velez as Miles' mother Rio, John Mulaney as Spider-Ham, Kimiko Glenn as Peni Parker, with Nicolas Cage as Spider-Man Noir, Kathryn Hahn, and Liev Schreiber as Kingpin.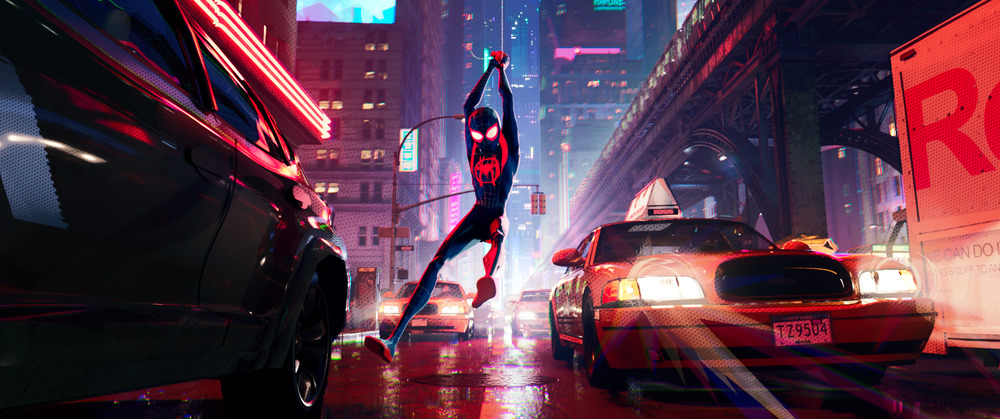 4. It has a Visually Stunning Animation.
Phil Lord said that the film's talented artists used the highest state-of-the-art CG animation tools combined with hand drawn animation techniques to tell the film's multi-layered narrative. "Every frame is an illustration of something," he notes. "While computer graphics can effectively represent people and places in highly photorealistic ways, in this movie, we added an extra layer of hand-crafted artistry on top of every CG frame. It was very important to us that every frame of the movie was refined by the artists hand after the visuals were rendered by computers. If you freeze any part of the movie at any time, it will look like an illustration with hand drawn touches and all."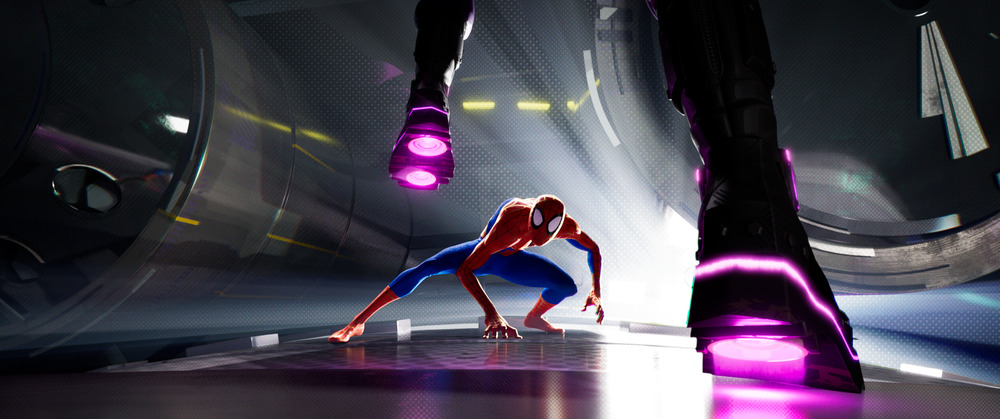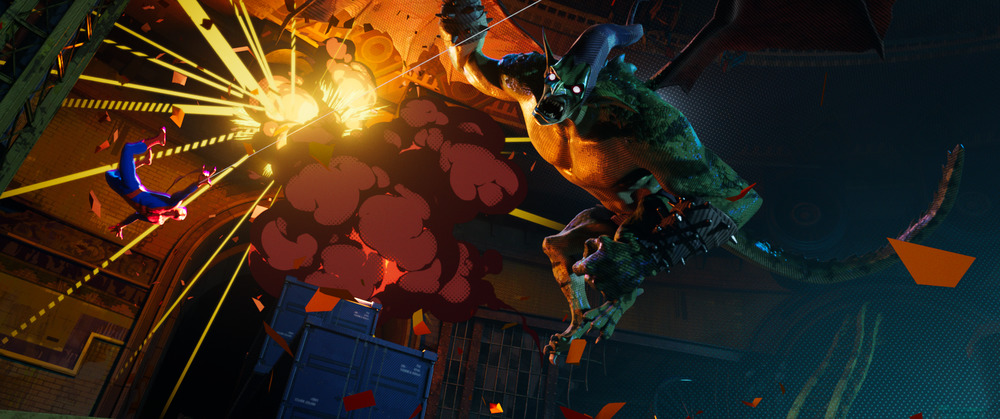 3. The Thrilling Action.
The film offers plenty of action-packed scenes that will take audiences at the edge of their seats. There's a lot of exhilarating moments like the scene where Olivia Octavius, the female counterpart of Doctor Octopus chases Peter Parker and Miles Morales through the woods. Directors Bob Persichetti, Peter Ramsey and Rodney Rothman really made sure to make the movie fun and exciting for everyone.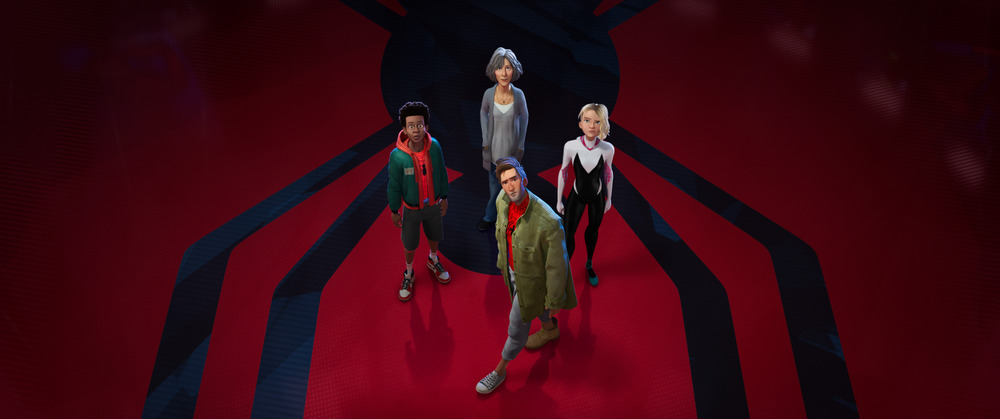 2. The Unexpected Twists And Turns.
There are many unexpected revelations and surprises in the film that audiences won't see coming their way. And you have to watch out for that post-credit scene!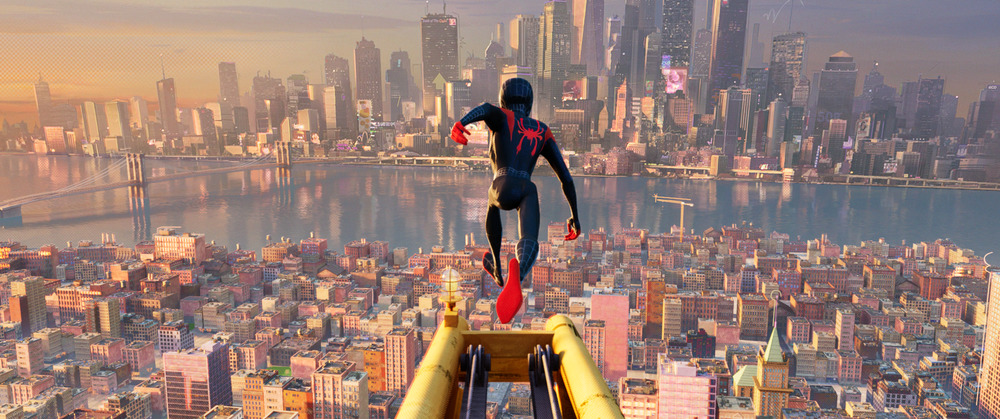 1. It's A Fresh Take On The Beloved Superhero.
"Spider-Man: Into the Spider-Verse" brings a completely new take on Marvel's beloved web-slinging superhero, which was first introduced by Stan Lee and Steve Ditko in 1962. Featuring a diverse cast and a revolutionary approach to the classic Spider-Man mythos, the movie is unlike any of the previous cinematic interpretations of the familiar character.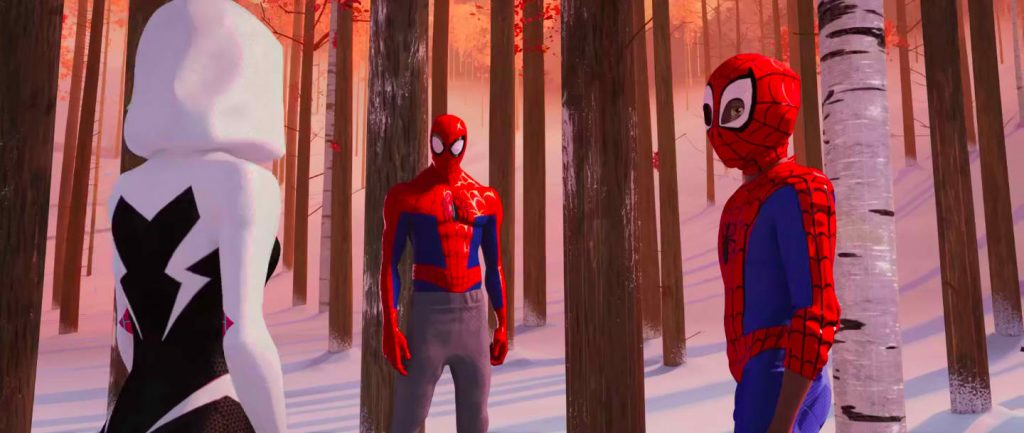 Don't Miss "Spider-Man: Into the Spider-Verse" now showing in Philippine cinemas!