Makabayan bloc lawmakers are calling for an official investigation by the National Telecommunications Commission (NTC) into allegations of fake news propagation, Red-tagging, and grave threats purportedly made by former President Rodrigo Duterte through Sonshine Media Network International (SMNI).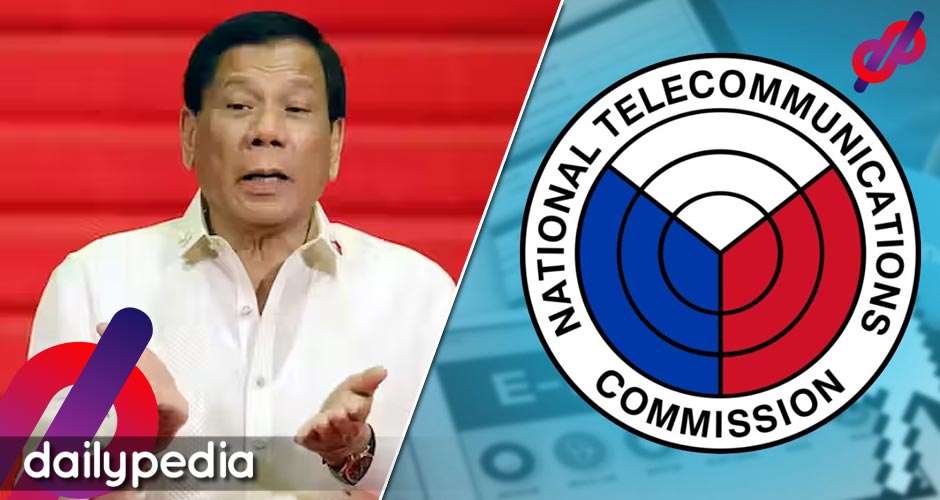 Deputy Minority Leader and ACT Teachers party-list Rep. France Castro, alongside Gabriela women's party list Rep. Arlene Brosas and Kabataan party-list Rep. Raoul Manuel, jointly filed House Resolution No. 1428.
The resolution condemns the alleged actions, asserting that they violate journalism standards and existing laws, thus necessitating a thorough inquiry by the NTC.
The lawmakers specifically pointed to an episode of the 'Gikan sa Masa, Para sa Masa' program on Oct. 11, where Duterte and SMNI owner Apollo Quiboloy allegedly issued a death threat against Rep. France Castro.
The threat was made within the context of Duterte's recounting advice he claimed to have given his daughter Sara, particularly addressing members of Congress who questioned the confidential and intelligence funds in the proposed 2024 national budget for the Office of the Vice President and the Department of Education.
The House of Representatives subsequently opted to remove the P650 million in confidential funds from the proposed 2024 budgets of DepEd and the OVP.
The lawmakers emphasized that Duterte provided no evidence to substantiate his criticisms of the House of Representatives, denouncing it as "the most rotten institution" and alleging its evasion of Commission on Audit auditing without presenting any supporting evidence.