It turns out that Alex Gonzaga had a second miscarriage. This revelation was made during Toni Gonzaga's vlog Toni Talks in an episode titled 'Opens Up About Her Second Pregnancy Loss.'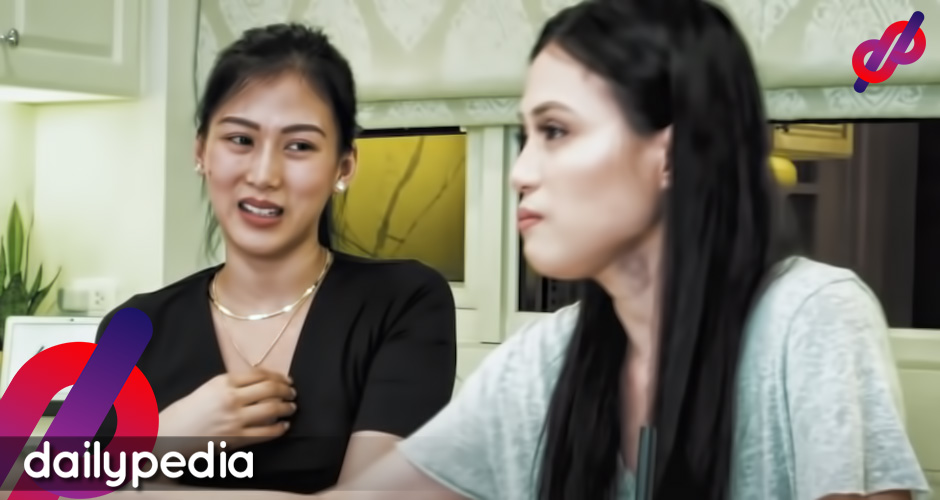 "For the first time, she shares about her second miscarriage — what she realized and valued most about her husband through their IVF pregnancy and loss," the caption for the vlog read.
Alex confessed that she and her husband, Mikee Morada, resorted to in-vitro fertilization (IVF) to conceive.
However, she stressed that no one really has control over pregnancy, so she prayed about it. At one point, while she was taking a bath, she felt as if God spoke to her and asked, "Why are you in a rush to be pregnant? Why?" She began to question herself as well.
Alex explained that her desire to get pregnant quickly stemmed from societal pressure, with people constantly making comments. She recalled how, during her sister Toni's baby shower for her second child with Director Paul Soriano, many people told her that she would be next.
"Kasi napi-pressure ako sa tao sa sinasabi ng mga tao."
Toni asked her why they chose to go for IVF, and Alex mentioned that she had seen former First Lady Michelle Obama's story.
"Basta nakita ko, sinabi niya (Michelle) na nagkaroon siya ng miscarriage, tapos after two years, hindi sila makapag-conceive ni Barrack (Obama), akala mo close (sabay-tawa), so sabi niya mag-a-IVF siya," Alex recounted, emphasizing that she sometimes tries things she sees in movies.
She was surprised, however, by how complicated the IVF process is, with many restrictions and sacrifices.
She explained that she has great respect for parents who go through this process, as children born through IVF should feel even more love and appreciation for their parents.
Alex expressed that there is no control over the process and that everything is in God's hands, so she accepted it quickly.
On the day they learned whether they had successfully conceived, she prayed to the Lord, whispering that whatever the news was, they would accept it as long as God was with them.
She shared how she had made such a prayer after her show 'LOL' went off the air.
During the interview, she also brought up the painful experiences she had this year, especially when she celebrated her birthday and accidentally smeared cake on a waiter.
She said she always prays that whatever happens, God allowed it to teach her something.
She admitted to being emotional and wanting to have a child, but she read the Bible extensively and felt that God told her to remain faithful and that it would happen at the right time.
Alex and her husband have fully accepted what happened and she expressed gratitude that her husband has always been there and never felt that he had done anything wrong.