In a recent turn of events, popular actor and TV host Luis Manzano has been exonerated from any involvement in the syndicated estafa case brought against the leadership of Flex Fuel.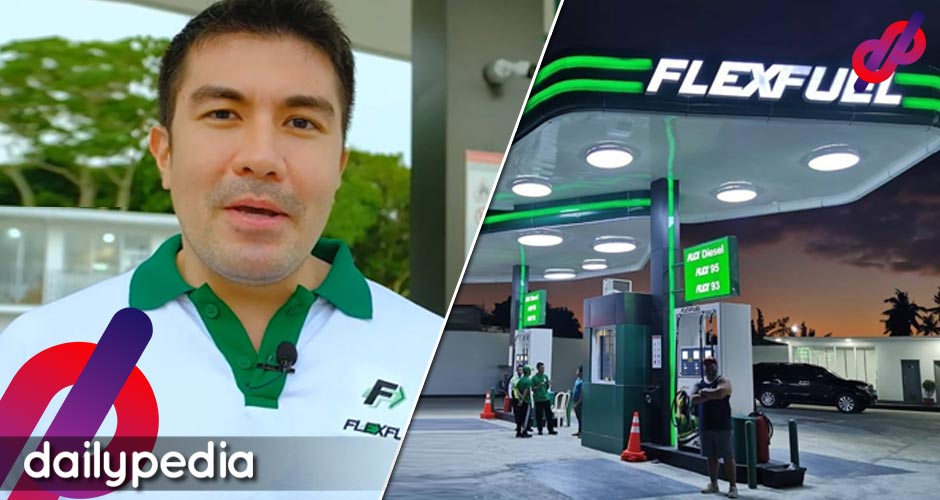 The National Bureau of Investigation (NBI) has concluded its investigation, determining that Luis Manzano is not connected to the complex financial matter that has embroiled Flex Fuel Petroleum Corporation.
The NBI filed a syndicated estafa complaint against Ildefonso C. Medel Jr., commonly known as "Bong," the president of Flex Fuel, and eleven other company officials at the Taguig Prosecutor's Office.
According to the NBI's findings, Flex Fuel had solicited investments under the promise of making investors co-owners of gasoline stations. However, these promises remained unfulfilled, leading to the filing of the estafa complaint.
The NBI clarified that Luis Manzano, despite being an incorporator of Flex Fuel, is not among those charged in the complaint. This is due to his resignation from the company in 2021, a year before some of the complainants invested their funds.
Luis Manzano had also filed a complaint against Flex Fuel, alleging a loss of P66 million in investments.
The NBI's statement on the matter emphasized, "As to the complaint filed by Manzano against Medel, Jr. involving the former's investment with Flex Fuel, the same is stil pending investigations. Meanwhile, coordination with SEC and the Anti-Money Laundering Council [AMLC] has been made."
Luis's legal representative, Atty. Regidor Caringal, expressed his client's relief over the NBI's findings. Atty. Caringal stated, "We thank the National Bureau of Investigation for working to obtain justice for investors like our client, Luis Philippe 'Lucky' S. Manzano, who appealed to law enforcement authorities to investigate the operations of Flex Fuel Petroleum Corporation.
"He shares his co-investors' hope for a quick resolution to this matter, and he remains committed to helping efforts to recover the funds that they invested in the company."
Meanwhile, Flex Fuel's management declined to provide an immediate response to the issue, noting that they had not yet received and reviewed the complaint.
Luis Manzano's involvement in the investigation began on January 31, 2023, when he sought assistance from the NBI to probe the operations of Flex Fuel Petroleum Corporation. He detailed his perspective in a letter to NBI Director Atty. Medardo de Lemos, facilitated by his legal counsel Atty. Regidor Caringal on November 8, 2022.
Luis's letter outlined his disengagement from the company, as he had severed his interests and resigned as the chairman of the board of ICM Group corporations, led by his friend and business partner, Medel.
Medel, who also served as the CEO of ICM Group, managed several companies, including Flex Fuel. He shares a long-standing friendship with Luis and even served as the best man at Luis's wedding to Jessy Mendiola on February 21, 2021. Luis and Medel have also collaborated in other business ventures, such as a taxi line and convenience stores.
Luis revealed that individuals who identified themselves as investors or co-owners of Flex Fuel had reached out to him for assistance, seeking to recover their invested funds. Luis's spokesperson, Atty. Caringal, acknowledged these requests, stating that "various individuals claiming to be investors/co-owners of Flex Fuel have been reaching out to our client for assistance."
Luis's sworn affidavit from December 21, 2022, revealed that he had been designated by Medel as chairman of the board of his corporations, serving as a form of guarantee for his investment. Nevertheless, Luis clarified that he had no involvement in the actual business operations.
Subsequent to his resignation from Flex Fuel and ICM Group companies in February 2022, Luis disclosed that investors had approached him seeking help. He conveyed their concerns to Medel, but no action was taken on Medel's part.
Luis emphasized, "Up to now, there are still individuals reaching out to me for help and assistance regarding their investments in Flex Fuel."
This development concludes a chapter in Luis Manzano's involvement with Flex Fuel and the related legal proceedings, bringing clarity to his position in the ongoing matter.