In a wave of online discourse, netizens are raising concerns about a perceived double standard in the treatment of two individuals known for their portrayals of Jesus Christ: businessman Marlon Tapalord and drag queen Pura Luka Vega.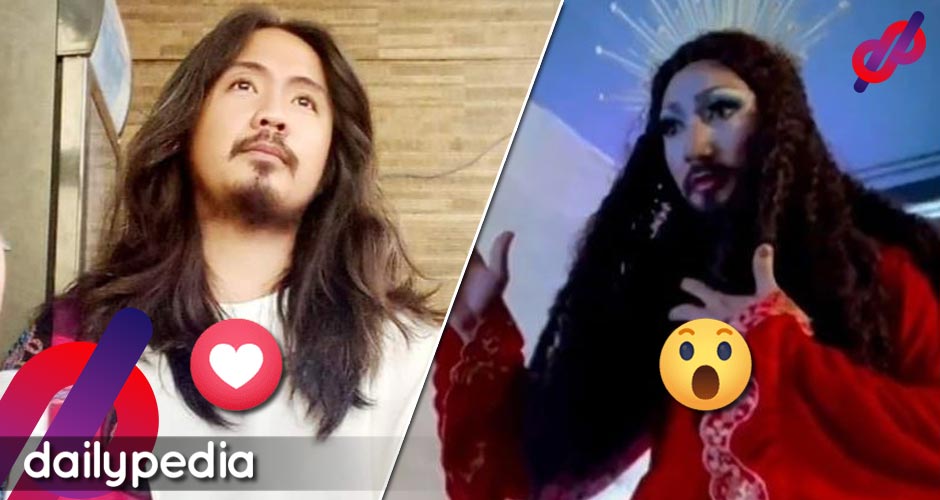 Before Pura Luka Vega garnered attention, Tapalord faced significant criticism on social media for a video in which he portrayed Jesus Christ during the crucifixion while dancing to 'Tang Ting Tang Ting.'
While Tapalord received thousands of negative comments from religious individuals, he did not attract the attention of politicians or government officials who might have declared him persona non grata, a stark contrast to Pura's experience.
Pura Luka Vega has been banned from various parts of the Philippines, including Cebu City, Dinagat Islands, Occidental Mindoro, Manila City, Laguna, Bukidnon, General Santos City, Floridablanca in Pampanga, and Taboso. Marlon, known as Tapalord, even posted a statement declaring himself as 'safe' from being declared persona non grata.
Numerous netizens have observed this apparent double standard and believe that Marlon should face similar consequences as Pura.
Galit na galit sila kay Pura Luka dahil sa drag performance niya pero doon sa pagsayaw ni TapaLord ng Ting Tang Tang okay lang? https://t.co/31b6L97nvs

— Prof. Jak Roberto (@charlesanity37) July 23, 2023
Mga bakla, heto ang pagkakaiba:

Pura Luca – pinaglalaruan ang imahe ng Diyos at nagpapakaseryoso

Tapalord – pinaglalaruan ang sariling imahe niya at nagpapatawa

Magsitigil kayo ha. Move on na.

— Miyako Izabel (@sejoalzir) July 23, 2023
Tapalord is a great example of a straight privileged man who would never receive the same discrimination of what Pura Luka is experiencing right now from queerphobic bigots. Just like TVJs can go cross dress on TV but won't be bashed but Vice & Ion are immoral to the majority.

— The Kinfolk Garage 🏳️‍🌈🏳️‍⚧️ 🇵🇸 (@KinfolkGarage) August 20, 2023
Kung grabe yung backlash nila kay Pura Luka Vega, bakit di nila magawa yun sa ibang nanggagaya sa Panginoon at ginagamit sa katatawanan tulad nila Tapalord at Zion Aguirre?

— Ian Briones 🐝 (@iaann03) August 18, 2023
Kapag si Pura Luka Vega galit na galit kayo. Pero kapag si Marlon Tapalord, okay lang.

— Kim Valerie (@kimvalerieal) August 15, 2023
However, despite these comparisons, Marlon and Pura have maintained their friendship and expressed mutual support for each other.
https://twitter.com/52_Jems/status/1692920805108396125?s=20
Pura expressed his hope that Marlon would not be adversely affected by the issue, highlighting themes of forgiveness and understanding in the process.