Liza Soberano, the renowned 25-year-old actress, recently opened up about her experiences with bullying and the deep-seated insecurities she grappled with during her formative years.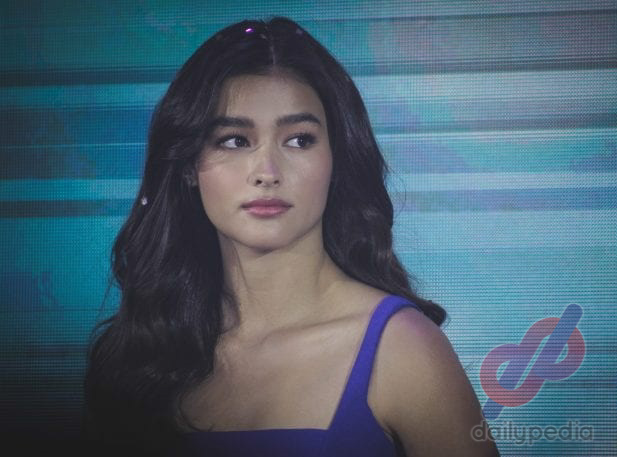 In a revealing vlog hosted by celebrity doctor Vicki Belo, Liza delved into her body image concerns and skin-related issues, shedding light on how these challenges have left a lasting impact on her.
Liza candidly disclosed that her foremost insecurity revolves around her body size, a topic that has remained in the public eye throughout her illustrious showbiz career.
"I think that's no secret all throughout my showbiz career. I would always get criticized for my weight fluctuating back and forth," she acknowledged.
The actress was quick to clarify that she doesn't perceive herself as generally "overweight." She maintains a health-conscious lifestyle, diligently watching her diet, engaging in regular exercise, and emphasizing the importance of overall well-being.
Liza underscored her commitment to living healthily by stating, "I'm very actually health conscious like I eat good, I make sure that I exercise, I make sure to just live a healthy lifestyle, so I don't think I'm unhealthy."
Nevertheless, she elaborated on the persistent scrutiny she faced, often being unfavorably compared to other artists of her age. Liza highlighted that the entertainment industry's stringent body standards are often "unattainable" and attributed her distinctive physique to her mixed Filipino-American heritage, which occasionally made her appear slightly larger in comparison.
To navigate the challenges of fluctuating weight and unsolicited commentary, Liza confessed to adopting various strategies, including wearing oversized clothing and sticking to familiar silhouettes to establish a comfort zone. Regrettably, these experiences took a significant toll on her mental health, with unverified rumors about her pregnancy surfacing due to minor weight fluctuations, exacerbating her distress.
In addition to body weight concerns, Liza Soberano shared her enduring insecurities related to her skin. She recounted instances of childhood bullying, particularly directed at her legs, which bore the brunt of her skin issues. Her skin troubles emerged as an allergic reaction when she relocated from the United States to the Philippines.
Liza recounted being subjected to taunts and derogatory name-calling, such as "hayop" (animal), a play on her name, Hope. To conceal the scars left by her rashes, she resorted to wearing high socks while engaging in volleyball.
Upon entering the entertainment industry, she continued to grapple with insecurities regarding her skin, particularly the condition of her knees and the scarring present. Furthermore, Liza recalled a challenging episode in her life when she confronted alopecia, a condition characterized by hair loss, in 2020. She attributed this hair loss to the rigorous demands of the industry, which involved frequent hairstyling and makeup application, accompanied by unrelenting pressure and insufficient sleep.
Despite the formidable challenges she's faced, Liza Soberano has remained resolute and resplendent in her career. Her accomplishments extend not only throughout the Philippines but also on the international stage.
Upcoming projects include a role in the comedy-horror film 'Lisa Frankenstein,' where she'll share the screen with Hollywood luminaries Cole Sprouse and Kathryn Newton. Recently, Liza graced the cover of a Singaporean magazine, earning accolades as "one of the Philippines' most captivating young actors."