A netizen has gone viral after uprooting a smelly plant that netizens warn is rare in the Philippines.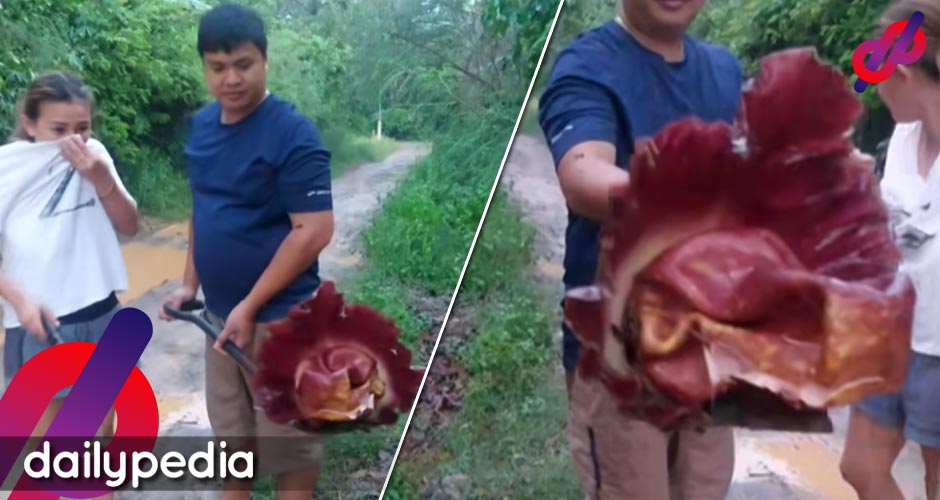 Facebook page "BABy H. MB Cakes & baking supplies online shop" uploaded a video showing them holding up an uprooted plant that they said smelled like a dead rat.
It was evident that the people in the video were disgusted by the smell, with one of them spitting.
Netizens then commented that the plant is rare in the country.
Some said it was the Rafflesia plant, a rare and endangered flower protected by Philippine law.
It is covered by Republic Act No. 9147, also known as the Wildlife Resources Conservation and Protection Act.
This law prohibits the collection, possession, or trade of endangered plant species, including Rafflesia, without proper permits or authorization from the appropriate government agencies. Violators of this law can face penalties, including fines and imprisonment.
Some said it was an elephant foot yam, notorious for foul smells when picked. This plant isn't necessarily rare and protected.