Content creator and medical practicioner Dr. Alvin Francisco got slammed by fellow doctors for spreading misinformation.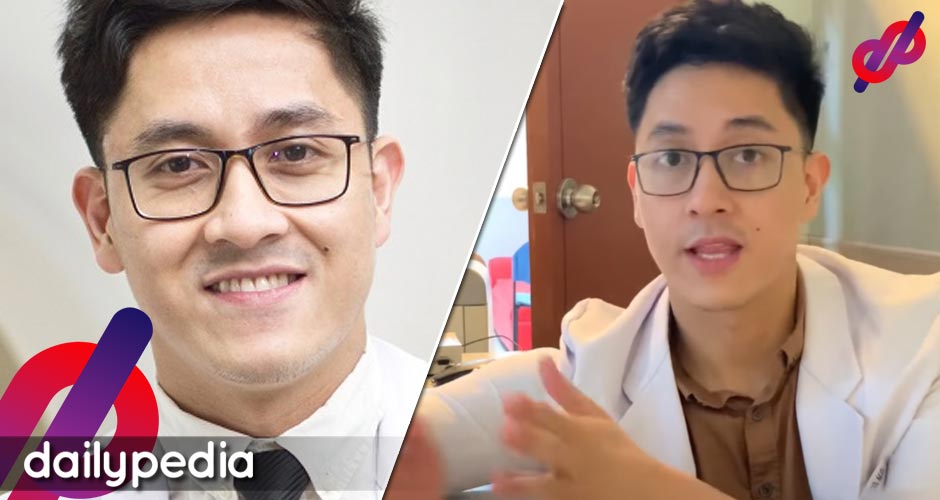 On April 19, Dr. Francisco said taking oral glutathione is said to help reverse fatty liver, but this claim has no proof.
He has nearly a million followers on TikTok.
In a three-minute video, he answered his followers' questions about the use of oral glutathione.
At least two people asked if glutathione [specifically mentioning a brand called Nekothione] can damage the human liver.
"Hindi po nakakasira, sa totoo lang baliktad. Hindi siya nakakasira, nakakatulong pa siya sa sakit na kung tawagin ay NAFLD or non-alcoholic fatty liver disease," he said.
"Since ang glutathione ay very potent antioxidant, nakakatulong siya sa pagre-reverse ng fatty liver."
To support his statement, the doctor mentioned a 2017 study that looked at the "potential therapeutic effects" of oral glutathione on 34 Japanese patients diagnosed with NAFLD.
It is a condition where excess fat builds up in a person's liver, not due to excessive alcohol consumption. It usually affects overweight individuals or those with insulin resistance, such as patients with diabetes.
Towards the end of the video, he added that taking oral glutathione should be accompanied by lifestyle changes and exercise.
However, fellow medical practitioners called him out for not telling the truth.
So radiologist pala si Doc Alvin. Oo medical doctor ka, pero hindi ka expert sa lahat ng medical conditions. Kung hindi mo kabisado ang sakit na gusto mo gawan ng content, wag mo gawin. Tapos may mga pa disclaimer pa na hindi ka sure? Eh di ka naman pala sure, so shut up.

— Tom (@MATom_MD) April 25, 2023
Idol ko talaga si Doc Alvin Francisco haha

— joƞkxz (@notjonx_) April 17, 2023
DOC ALVIN FRANCISCO UNDER FIRE PARANG IS IDOL NILA RAFFY TULFO LANG? https://t.co/ZDWadlgGUz

— Atty. Libayan (@BATASnatin) April 27, 2023
Hepatologist Arlinking Ong-Go said in a VERA Files Fact Check that taking oral glutathione is not included in the guidelines for reversing NAFLD. "All patients with non-alcoholic fatty liver disease should have dietary and lifestyle changes, as well as exercise as a form of therapy," explained the physician, who serves as the treasurer of the Philippine Society of Gastroenterology, an organization of doctors promoting the highest quality of digestive healthcare.
Ong-Go added that until now, no pills are fully-recommended by guidelines to reverse fatty liver, even for patients with tissue scarring and liver hardening.
Oral glutathione is also not listed as part of the Asian-Pacific Association for the Study of the Liver clinical practice guidelines for managing and treating NAFLD. The study states that patients not at risk of tissue scarring and liver hardening should "receive counseling for a healthy diet and physical activity" and do not require medication.
It also shows that doctors use various strategies to address NAFLD, from lifestyle and exercise changes to operations and transplants for severe cases.
"Ang ibig sabihin ng diet ay [ang] food option mo, dapat 'yung tama, hindi 'yung diet na wala kang kakainin kasi hindi mo masu-sustain na gano'n katagal 'yung isang food option. Ang reversal no'n ay meron tayong activity, meron kang exercises, meron ka ding tamang food option na pinipili," explained Ong-Go.
The study mentioned by Francisco as support for his statement stated that large clinical trials are still needed to determine the effectiveness of oral glutathione in NAFLD patients.
Nekothione, is registered by the Philippine Food and Drug Administration as a food supplement without approved therapeutic claims.