A 27-year-old Filipina ex-pat recently visited her home country but was denied entry to Hong Kong by a Philippine immigration officer.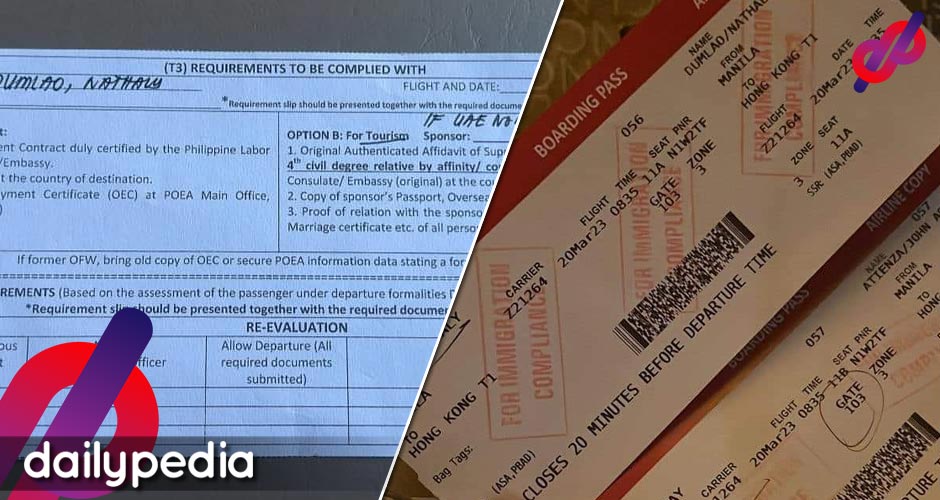 The officer instructed her to "cancel her UAE residence visa first" before departing as a tourist.
In an exclusive interview with Khaleej Times, Nathaly Dumlao, an HR executive in Abu Dhabi, recounted the incident on March 20. She and her partner had planned for weeks to celebrate their anniversary and her partner's birthday in Hong Kong.
Arriving at Ninoy Aquino International Airport in Manila, they had all the necessary documents, such as return tickets, bank statements, and hotel reservations. This was to demonstrate their tourist status.
Dumlao and her partner checked in, paid the travel tax and terminal fees, and experienced no issues until they reached the Philippine Bureau of Immigration (BI) counter.
"At the primary inspection, an immigration officer named Paola told me I could not leave the Philippines as a tourist because I have an existing UAE residence visa and my Emirates ID is still active," she said.
Dumlao mentioned that her work documents are still active since she plans to return to her UAE job after the trip.
"We are just going to relax, unwind, and celebrate our anniversary in Hong Kong," she added.
The Abu Dhabi resident also provided a copy of her overseas employment certificate (OEC) — a required travel document for overseas Filipino workers (OFWs) — as proof of her intention to return to her job in the UAE.
Dumlao stated that they underwent a secondary inspection, during which they presented copies of their bank account and small business registration from their hometown.
An immigration official inquired about their substantial wealth.
Dumlao responded that it was her savings from her salary, adding that she intended to purchase luxury bags in Hong Kong. Dumlao's partner, a former UAE resident with relatives in Dubai, was also interviewed separately.
Dumlao reported that the extensive questioning, repeated clarifications, arguments, and waiting persisted for over two hours, ultimately causing them to miss their flight.
"In the end, Paola (the immigration official) told me I would only be allowed to travel to Hong Kong if I cancel my UAE residence visa," said Dumlao.
She was advised to go to the UAE Embassy in Manila to have her work visa canceled before she could travel as a tourist.
Dumlao and her partner were unable to celebrate their anniversary in Hong Kong. Instead, Dumlao waited for her return flight to the UAE on March 23. She reported no further issues but encountered the same immigration official at the airport who wished her a safe flight. Dumlao has since returned to Abu Dhabi.
The BI previously stated that they were implementing strict screening measures to combat human trafficking. This is particularly focusing on Filipinos traveling as tourists but actually seeking employment abroad.
In Dumlao's case, she admitted that she left the Philippines for Singapore as a tourist in 2017 and subsequently found a job in the UAE. This fact was highlighted by the immigration officials who interviewed her. Dumlao countered that she has since regularized her status, becoming a documented OFW registered with the POEA and paying her OWWA membership dues.