Moira dela Torre inspired her fans by discussing her weight loss journey openly.
However, she didn't slim down due to diet, workouts, or surgery.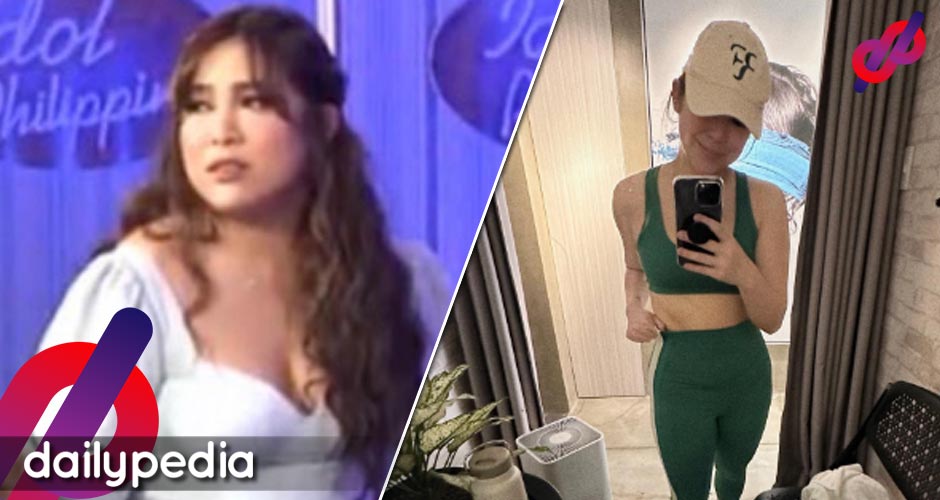 The singer-songwriter shared that a doctor had assisted her in balancing her hormones, and she also took a hormone test to determine the appropriate supplements for her.
This resulted in significant improvements not only in her physical appearance but also in her emotional and mental well-being.
"1 year and a month apart — from 180lbs to 120lbs — 60lbs lighter and cleared of Hashimoto's hypothyroidism, estrogen dominance, and no longer infertile after 2 yrs of being declared to be infertile. No exercise, no diet, no surgery — I only have @thecoreclinic to thank for correcting my hormones (and I've never even met them in person)," she wrote on Instagram.
Dela Torre narrated that in 2020 she was "bulimic" for 2 years during which time she was struggling mentally and emotionally. In December 2021 though she met doc @drsheree online through ms @iamkarendavila who helped her worked on her hormones and eventually changed her life for the better. When they got to the real root of all the misalignment, her doctor prescribed supplements that helped her correct the imbalance in her system; and the rest is history.
"I have been on tour for almost a month now, and usually, I get sick easily — but even with weather changes, jetlag, and lack of rest, I think it was the first time I ever felt fully present and completely enjoyed every moment of my season with the people I'm so blessed to be surrounded by. Mentally, I've never felt so alive. I felt 100% and felt so happy doing what I love, especially being able to do it well," she added.
View this post on Instagram
Balancing hormones in women can help with weight loss for several reasons.
When hormones are balanced, these issues can be resolved, making it easier for women to lose and maintain a healthy weight.
Additionally, balanced hormones can help reduce stress, improve sleep, and regulate appetite, which can contribute to weight loss.
The singer-songwriter recently posted a video on TikTok. The video shows her adorable reaction to the filter's (You're a ten) results, which has since gone viral with over 5 million views.
Many people have also commented on Moira's stunning beauty in the video, expressing their delight at her glowing appearance.
Clips uploaded by Araneta Coliseum on Facebook showed her singing a revised version of "Tagpuan," which she had previously collaborated on with her estranged husband, Jason Hernandez.
The show began with de la Torre performing the emotional song "Paubaya," which featured former couple Joshua Garcia and Julia Barretto in its music video.