On January 20, 2023, singer-actress Toni Gonzaga celebrated her birthday and also marked her 20th year in the entertainment industry by having a concert at the Araneta Coliseum.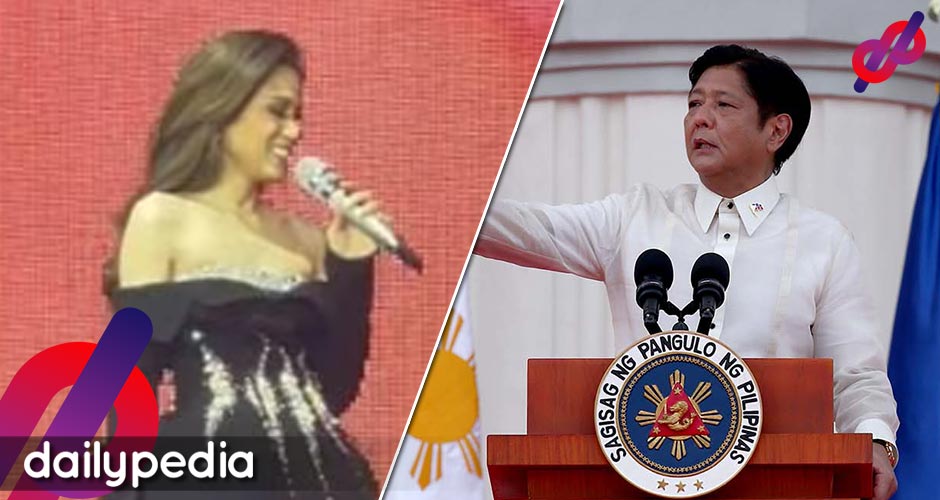 Her husband Paul Soriano shared a video message from the President of the Philippines, Bongbong Marcos on Instagram stories to mark the occasion.
In the one-minute video, the President began his birthday message by wishing his "inaanak" Toni Gonzaga a happy birthday, and also acknowledged that she was celebrating her 20th year in the entertainment industry.
The President said Toni Gonzaga is "one of the strongest, most God-fearing women" he knows. He added that she should not let criticism get the best of her.
He stated, "On your birthday, I would like to thank you for all that you have done to help me. Thank you for everything that you do…You are a blessing to me and to us all. May you continue to inspire people with your talent, your grace, [and] your strength in many, many more years to come. I'm always here for you."
Soriano previously called his wife the most powerful celebrity in the country.
Soriano also shared screenshots of the greeting on Instagram.
However, some netizens have thanked Marcos for giving out free tickets to the concert to people in La Union and other areas.
Oppppzzz magbura man my resibo p dn #PaalamToniGonzaga pic.twitter.com/h3dc9WWBZQ

— YaniYani 🌸🌸🌸🏳️‍🌈 (@YaniYanCruz) January 20, 2023
Some also made fun of Gonzaga for apparently failing to get bigger names as her guests at the concert. One of the guests was her sister Alex Gonzaga and washed-up rapper Andrew E.
SOBRANG TACKY?? I doubt this is what she wanted, kaso baka wala na nga talagang gustong mag guest sa kanya hahahha https://t.co/4QxDpAgVdk

— KAE (@ifyouseekkae) January 21, 2023
Sold out or not, mukhang successful din naman. BUT, bakit si Andrew E at yung kapatid lang ang guest performers? Wala bang ibang nakuha to perform and join Toni G celebrate her 20 years in showbiz? Or na miss out lang natin? Parang campaign rally lang nga. pic.twitter.com/17ww1hbTt6

— nasa huli ang pagsi CECE (@ricci_richy) January 21, 2023
Their fall from grace was swift and dramatic. From celebrated to loathed. From being THE ✨sisters✨ to 💩the sisters💩. Sarap gawan ng thesis.
Kahit gano karami pera ko I don't think magiging masaya ako knowing how many people I hurt/affected negatively. Sayang.

— Tin Gamboa 🌻 (@suzy899) January 21, 2023
Imagine you're celebrating your 20th year in showbiz, which should be a milestone and a gathering of your closest industry friends, and all you can pull is a "has been" Andrew E.? Not a single person or guest from your previous network, which is the home of superstars? https://t.co/ARvVcWYC06

— 𝐌𝐢𝐬𝐬 𝐊𝐫𝐢𝐳𝐳𝐲 (@krizzy_kalerqui) January 21, 2023
Despite the criticism, it appears the concert was successful based on photos showing a sold-out arena.
https://twitter.com/ImPartOfYouth__/status/1616429039987888128?s=20&t=Pc3mJrH27SGhjtj2fi57hA