Transportation Secretary Jaime Bautista clarified on Thursday, November 3, that the Philippines did not fail in the most recent audit conducted by the European Maritime Safety Agency (EMSA) on the country's training program and accreditation system for seafarers.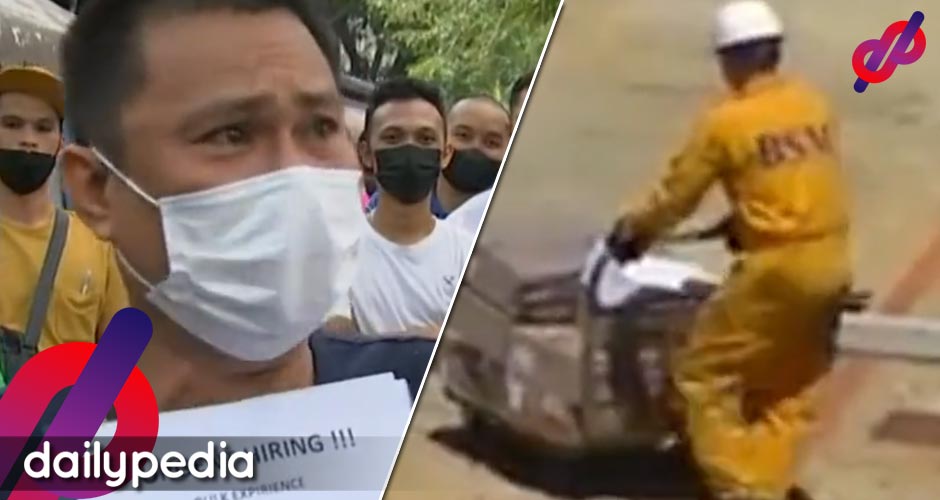 He said international shipping agencies still hire Filipino seafarers even those in EU member states.
EMSA is the agency in charge of reducing the risk of maritime accidents, marine pollution from ships, and the loss of human lives at sea by helping to enforce the pertinent European Union legislation.
Bautista noted that the audit for the country's compliance with the 1978 International Convention on Standards of Training, Certification, and Watchkeeping for Seafarers (STCW) was done in 2020 by EMSA.
An estimated 50,000 Filipino seafarers working for European shipping companies could lose their job should the country fail to comply with EMSA's requirements. Currently, there are 600,000 Filipino seamen worldwide.
Among the 23 grievances noted by the EMSA, the failure of certain maritime schools to comply with standards for certification, training, and watchlisting came out as the major issue.
He said the government replied to the EMSA last March.
"We are now just waiting for their reply," Bautista said during a virtual press briefing
Since then, the government has been continuously coordinating with the EMSA by providing the agency additional information "on the way forward," he said.
"It is important to tell you that we should not be alarmed by this because the Philippines did not fail the EMSA audit. There were findings, there were observations but the government, through the Department of Transportation (DoTr), Maritime Industry Authority (Marina), the Commission on Higher Education (CHEd), the Department of Migrant Workers (DMW), the Department of Labor and Employment (DoLE) and the Philippine Coast Guard, are working together to address all these issues," Bautista said.
"The directive of President Ferdinand Marcos Jr. is to specifically address the EMSA findings so we will be compliant and prevent the blacklisting of Filipino seafarers."
Filipinos weren't too thrilled about hearing about seafarers possibly losing their livelihood.
Pinili ko si atty. @lenirobredo na may plano para sa inyo. Pero yung karamihan sa inyo naniwala sa spliced videos at #FakeNews at nakiisa kayo sa pambabastos at panlalait kay maDumb diba? 🤭

Unity na lang. 😊 #NgaNga #GinustoNiyoYan ✌️ https://t.co/nmcmfxL4vB

— NasKT (@godfatherJK5) November 4, 2022
Ngayon matitikman ng mga seafarers ang epekto ng desisyon nilang pagkantiyaw sa mga plano ni Leni sa kanila. Leni lutang pala ha? Pwes!
Ang masasabi ko lang in Ilokano, GUNGGUNAYO pic.twitter.com/ApuYTQAyZN

— simply_clinton (@Simply_Clinton) October 27, 2022
I mean, Atty Leni is right all along https://t.co/2sZ24G3Lfh

— it's me, hi ✨💗 (@HerleneQuiazon) November 4, 2022
It appeared that former vice-president Leni Robredo already saw this problem coming, the netizens said.
This is the same problem raised by FVP Leni during campaign but y'all demonized her. Kase magagaling na daw sila (apologist na Seaman) hindi na kailangan ng improvement lols. Hoping UNITY will save us all. 💚❤️ pic.twitter.com/0twSP5f33y

— Jo The Seaman ⚓ (@iamjogarzola) October 28, 2022
hmmm… now would u look at that….. https://t.co/rXqEPgkZ8e

— ً (@cherrydeobit) November 4, 2022
Leni is right, Lacruiser P. Relativo https://t.co/FUcsZP9eZ0 pic.twitter.com/ISLdMlwumy

— JP  (@dumidyeypee) October 28, 2022
it hurts when consequences bites you in the ass https://t.co/OEa7lCEHC7

— Roi (@roioroior) November 4, 2022
she had a plan, but you chose someone without any plans.

the consequences of the choice of the people greatly affects the country and the filipinos https://t.co/avV2xw62FD

— E K (@eliok_inv) November 4, 2022
TAMA SI LENI!!!!! hayup ka lacruiser. ikaw nagpasimuno nung hanash sa FB na minamaliit ni leni ang mga seafarers. ang point ni VP Leni noon ay marami ngang training pero di naman angkop sa standards kaya kailangan pa rin i-improve ang skills. https://t.co/1OU7hGtHFO

— 4 SIS 🌸 (@4sis4leni) November 4, 2022
yayabang kc karamihan s inyo. https://t.co/uVczSFMYKK

— Bitchesa Patolera😂 (@wanakopake) November 4, 2022
Bautista said that the government began reviewing maritime schools' curricula with the help of CHEd.
"There were also instances when certain schools that failed to meet the standards set by the government were ordered closed," Bautista said.
He said that shipping and manning companies informed him that foreign shipping companies still employ Filipino seafarers, adding that EU ambassadors to the Philippines told him that European shipping companies prefer Filipino seafarers.
"I gave them the assurance that we will maintain our membership with the International Maritime Organization (IMO)."
IMO's last audit on the Philippines was back in April. It also audits training programs and accreditation systems for seafarers from various countries.
All of the questions raised by the IMO during its assessment were answered by Marina, according to Bautista.
Before 2023, the Philippine government will meet with the IMO in a scheduled meeting.