The pioneering P-POP group recently released their 7th single–No Way Man, an anthemic track that centers on dreams and determination.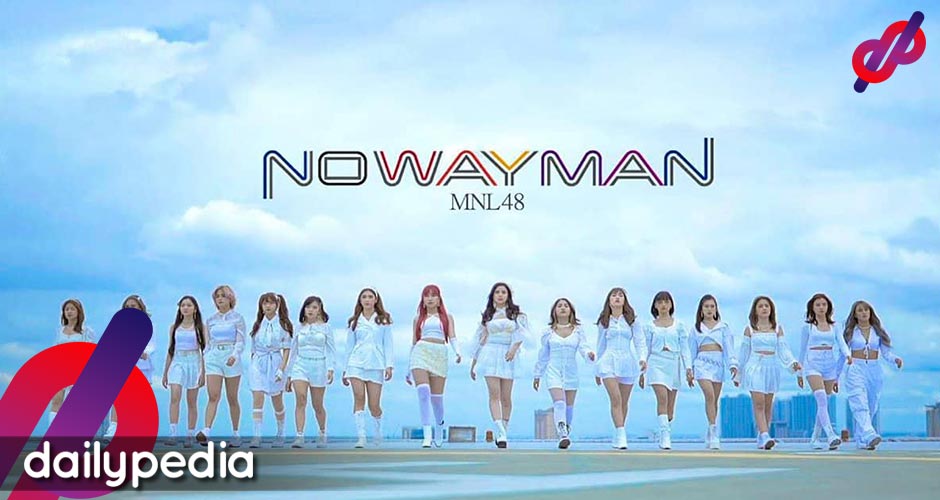 Making a blazing comeback in the P-POP scene, MNL48 is all geared up to reclaim the spotlight, with a brand new single that perfectly echoes their aspirations as a group. Dubbed as among the pioneering idol groups, having started and captured the scene as early as 2018, MNL48 is more than the mix of talent and visuals that make them one of the most appealing idol groups today; they have an interesting mix of members, and a very inspiring story to keep them moving forward.
Formed on the heels of their successful Asian counterparts, AKB48, SKE48, BNK48, and JKT48, among others, the multi-member girl group sports an authentic Asian sound that mixes both classic and modern pop flavors. The group redefines the prevailing OPM sound by blending the authentic Asian styles of its parent group, and the many majestic modern Filipino beats.
Since its formation, the group has so far released seven chart-topping singles, including their latest release, 'No Way Man'. The stellar list includes Aitakatta (2018), Pag-Ibig Fortune Cookie (2018), 365 Araw ng Eroplanong Papel (2019), Ikaw Ang Melody (2019), High Tension (2020), and River (2020). No Way Man serves as the act's much-awaited come back, following a year of not releasing any new track. 
That said, the group kept its place among fast-rising P-POP groups in the country, with their past singles still emerging as the most streamed tracks on various music and video streaming services, in the past year. On Spotify, the group's top 10 singles have been streamed 3 million times; on YouTube, their music videos have amassed more than 12 million views. Their latest single, No Way Man, has so far garnered 200,000 views, after barely two days of being uploaded.
Poised to pull off a continuous ascent, MNL48 enters a brand new era, one that sees the group staking its claim to PPOP domination. And now with a new center girl, the all-female sing and dance act takes no other way but up. 
Stream No Way Man now on Spotify and other music streaming apps. Watch the official music video, below: