Pinoy Big Brother has kept its reputation through the years, as the "reality show ng mga sikat" as most of its winners turned into celebrities after the conclusion of each season.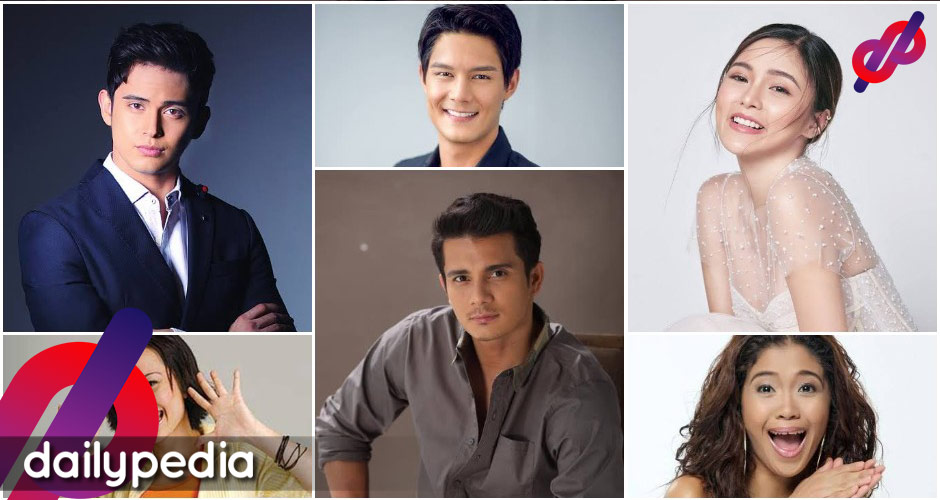 It's no wonder why tens of thousands of Filipinos audition for Pinoy Big Brother every time a new season comes out—it's a golden ticket, to great opportunities, to stardom. The idea of being selected as one of the housemates is a highly-coveted chance, especially to many indigents who dream of taking advantage of showbiz to turn things around for themselves and their families.
That said, PBB has welcomed pretty much a plethora of individuals, in the past 16 years; it has a become a melting pot of people with different economic statures and personalities. While winning the show does not necessarily guarantee a housemate a sure shot to superstardom, a lot of those who got named as 'big winners' inadvertently found greater fame than non-winners. Some of them even stayed long enough to stake their claim to being one of the show's most successful products.
But of course, showbiz is not a permanent realm; stars come and go, as they say. Some of these big winners eventually left the limelight and pursued different paths, while some continue to keep their celebrity statuses. Where are they now? We have some  tidbits below.
Kim Chiu.
https://www.instagram.com/p/CZiy62LLpg2/?hl=en
Following her coronation as the first Teen Big Winner in 2006, Chiu pursued a path to superstardom and has since never abandoned such status. She remains today one of the most in-demand actresses of her time. She currently hosts the noon-time show, It's Showtime.
Nene Tamayo.
https://www.instagram.com/p/CRSwPxWjq7q/?hl=en
Tamayo has pretty much set her priorities straight after winning the first season of the show in 2005: no showbiz. I mean, she certainly enjoyed celebrity status, but she eventually went as a full-time regular citizen. She has been a successful entrepreneur, and she is currently reaping the fruits of her bottled tinapa and tuyo business.
Ejay Falcon.
Falcon won the second teen edition of the show in 2008. He has since never left show business, but he has been on hiatus since last year to try his luck in politics in Mindoro. After starring in the TV5 family drama, Paano ang Pangako?–Falcon started focusing on pulling off his political career.
James Reid.
Undoubtedly one of the most successful teen winners of the show, Reid has forged his way to stardom by appearing on various hit shows and movies. He is also one of few alumni who established a successful recording career. Last year, Reid released at least three singles.
Melai Cantiveros.
One of the few reasons why Double Up became one of the highest-rated seasons of Pinoy Big Brother is that it had Melai and Jason aka 'Melason'. Anyone who'd say the success of the show's 'all thanks to them' wasn't exaggerating. 12 years later, Melai remains in the spotlight, juggling her duties as a parent, a wife, and a celebrity.
Slater Young.
https://www.instagram.com/p/CTEIU-upFuq/?hl=en
Young's celebrity stint didn't last as much as most of his fans hoped. Although he appeared on a streak of TV shows, including E-Boy (2012), A Beautiful Affair (2012), and Juan de la Cruz (2013), he eventually abandoned his showbiz aspirations and settled in Cebu, where he later married his wife. He is now managing a successful architectural firm.
Maymay Entrata.
Known today as certified 'Amakbogera', there is definitely 'no lie detected' in that claim, as Maymay slew throughout her ongoing five-year career. After winning her season in 2017, she has become one of the most successful young stars of her time. Entrata is currently a recording star and a mainstay performer on ASAP Natin 'To.
Myrtle Sarrosa.
Sarrosa won the fourth teen edition of Pinoy Big Brother in 2012, and she has since been appearing on various shows and films. She transferred to GMA Network in 2020 after being an exclusive Kapamilya talent for eight years. Her most recent appearance on a TV show is the daytime drama Nagbabagang Luha in 2021.
Keanna Reeves.
Reeves has gone from one TV station to another since winning the first celebrity edition of PBB in 2006. She has appeared in various TV dramas, sitcoms, and films. Last year, she played a supporting character on the iWantTFC series, 'Hoy, Love You', which featured returning love team, Joross Gamboa and Roxanne Guinoo a.k.a. JoRox.
Bea Saw.
You're not a true-blooded PBB fan if Bea Saw's viral scene with fellow ex-housemate Maricris Garcia isn't on top of your 'most iconic PBB moments list. Showbiz, however, turned out to be a transient dimension, Saw didn't see herself to last. Now happily married for 10 years, she focuses her energy on nourishing her family, away from the limelight.
Daniel Matsunaga.
Matsunaga won Pinoy Big Brother: All In in 2014 and has since been active doing various projects on ABS-CBN. In 2016, he had a lead role on the daytime series, Be My Lady, opposite Erich Gonzales. He last appeared on the TV5 gag show, SundayKada. in 2021.
Who are your favorite big winners from the Pinoy Big Brother show? Did we miss your faves on this list? Talk about them in the comment section.