Ariana Grande admitted she wasn't sure what her song was [exactly] about–but its defiant message became an anthem for thousands of Filipinos who attended the recent Kakampink rally in Pasig City on March 20.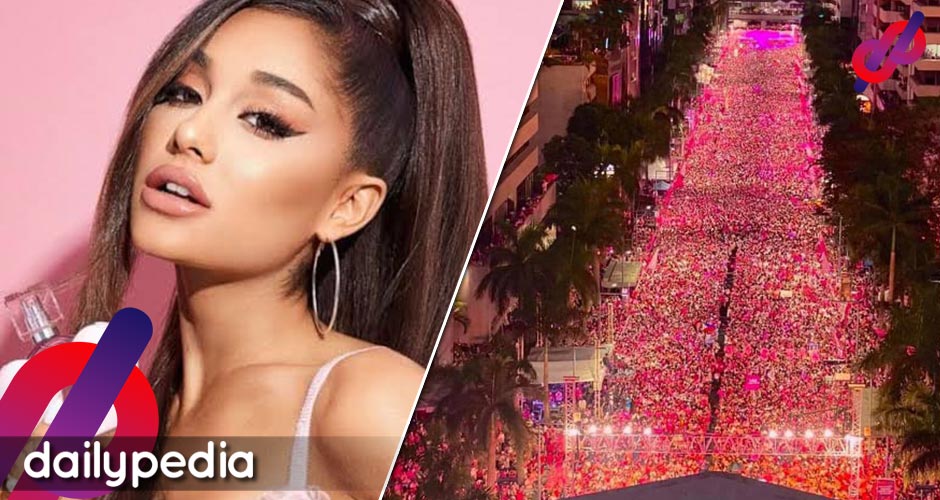 Ariana Grande fought hard with Break Free's composer Max Martin, when she was asked to record the song. 
In a Billboard.com interview, she commented "I fought Max Martin on it the whole time. I am not going to sing a grammatically incorrect lyric, help me, God! Max was like, 'It's funny — just do it!.'
The single, however, ultimately became one of her biggest hits. 
The track peaked at no.4 on Billboard Hot 100 and was declared as among the biggest-selling singles of 2014. 
Regardless of the grammatical inconsistencies in the lyrics of the song, it's not that surprising that it is being adopted as a seemingly anti-tyranny anthem. 
Its chorus says: "This is the part when I say I don't want ya. I'm stronger than I've been before. This is the part when I break free. 'Cause I can't resist it no more." 
Ariana Grande makes it to top trending list on Twitter after reposting the video of massive Kakampink crowd singing her hit song 'Break Free.' #PasigLaban #PasigIsPink pic.twitter.com/9VoAnJYbhp

— LionhearTV.net (@LionhearTVNet) March 20, 2022
The line speaks of an utter desire to break free from something; it can pass as a revolutionary song against tyranny, oppression, injustice, and inequality.
During the #PasigLaban rally held by Robredo's camp in Pasig City, a crowd of 137,000 (based on PNP estimates), jammed along the track, to Arianna Grande's delight who even posted two clips from the event, on her Instagram stories.
The clip went viral, and with international news agencies picking up the item for the rest of the world to see, it seems that 'Break Free' will continue as an effective earworm for Kakampink rally and campaign sortie goers. 
Of course, other songs might enjoy the same level of fame that the Arianna Grande track does, but it's just interesting to know how symbolic the song's lyrics are, about what this so-called 'Kakampink' movement has been trying to stand for.