By the time Voltes V's Filipino live TV adaptation hits the small screen this year, its original Japanese animated version got forced to go off the air 43 years ago.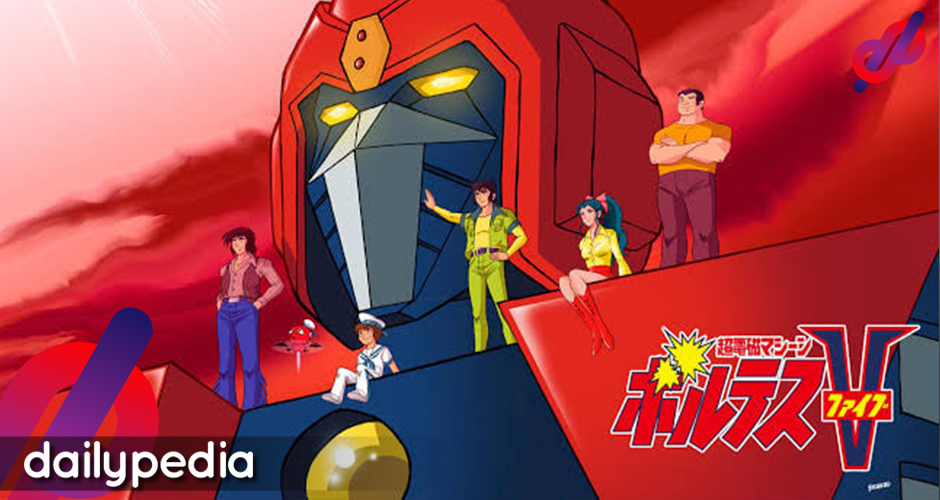 If you are a batang '90s or even 2000s, chances are that you still vividly remember those years when you and your childhood buddies were all glued on your, or your neighbor's television sets every day, so you would not miss a single episode of your favorite anime. 
That the '90s was the only golden era for anime in the Philippines remains a misconception, at least for those born in those years. 
But to set things set straight, it's not. 
Ask your grandparents and parents, or even uncles and aunties, who were already alive during the Martial Law, and they very likely know one thing.
You're also wrong if you thought your favorite mecha anime was airing for the first time on Philippine television when you first saw it. 
Here's a bit of history, after several anime shows were ordered to stop being aired in the late '70s by then-President and dictator Ferdinand Marcos, television networks picked them up once more and aired in the '90s, practically continuing a booming television era halted by the oppressive Marcos regime.
Among those shows ordered to stop airing, are Daimos, Mazinger Z , and Voltes V. 
Of these three, the last remains widely credited to have played a very crucial part in toppling the dictatorial Marcos government. According to an official decree, the airing of these shows is stopped for their being "too violent" and "harmful effects" on children. But that's not something many from that era believe. It has been a popular belief that the Marcos regime saw these shows, especially Voltes V, to carry themes that provoke a rebellion or uprising of the masses.
 In the coming years since its cancellation, waves of protests began haunting the Marcos government. The national artist Toym Imao, who was 11 when the show got booted off-air, vividly recalled how… "…I was awakened to the realities of the regime," he said in an interview. 
Of course, as history noted, those protests were the only precursor to a much bigger revolution that culminated in 1986 at EDSA, which saw the downfall of the Marcoses.
As there are shows with similar themes that never met the same fate as Voltes V, it remains a mystery which part of the classic series triggered Marcos to pass such an order. Although a lot suspect it could be the events in the finale, which saw Armstrong and his team topple the vicious Boazanian Empire.
With Voltes V Legacy poised to hit the local TV screens this year, the memory of the past becomes vividly clear, especially now that Ferdinand Marcos's son, himself, is a presidential frontrunner in the upcoming election. 
Will the Boazanian Empire make a grand comeback? We better hope not.