After making a glorious resurgence in the last two years, local idol groups, this year and onward, are poised to soar high.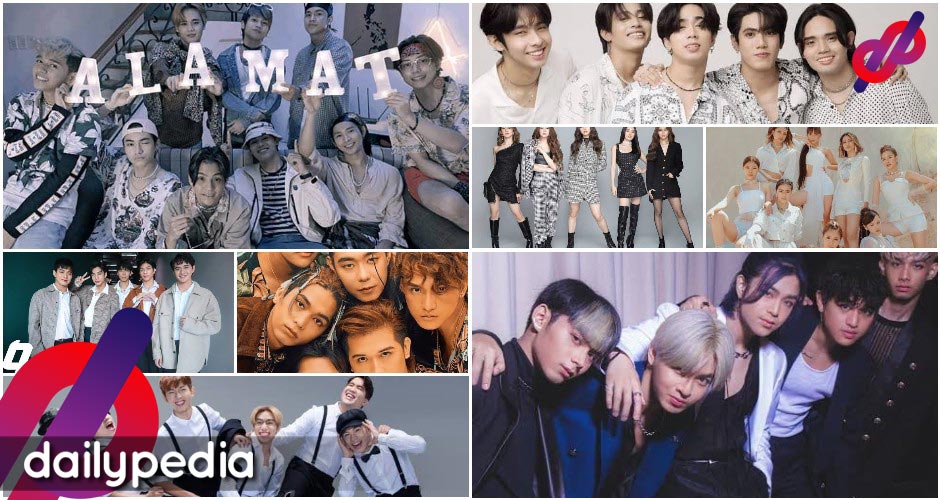 With the last year seeing the rise of numerous new boy and girl groups, it won't be a bit of a stretch to call 2021 the 'Year of P-Pop Groups'. Of course, we've seen, through the years, similar stars take the spotlight the way these groups do, but one could not deny that the craze has seen a new pinnacle. As P-POP showcases strength to reach the global arena, it enters a new era, where local groups collectively claim–a much larger stage.
This year, the momentum remains high for the whole P-POP scene, and it warrants the continued forward trajectory of the biggest groups we've seen in the last two years and the emergence of new, up-and-coming groups destined to make waves like their predecessors.
1st.One.
Trained under the Philippine subsidiary of a Korea-based talent management company, 1st.One, first made waves in 2020, with the hit track You Are The One (Ttak Maja Nuh). Last month, the group made a comeback via the single, Shout Out which already garnered 1.6 million views on YouTube, after just a month.
ALAMAT.
Like their name, ALAMAT seems poised to become legends in the realm of PPOP. After releasing the debut track, kbye last year, the group composed of Tomas, R-Ji, Taneo, Gami, Mo, Jao, Kin, Valfer, and Alas, released a few more hit tracks, including the sultry cover of Maldita's Chavacano hit, Porque. The group celebrates its first anniversary this month.
BGYO.
Composed of Gelo, JL, Akira, Nate, and Mikki, BGYO is no doubt one of the fastest-rising boy groups last year, with no less than five hit singles under their belt, on their first year alone. Officially launched on January 29, 2021, the quintuple quickly populated the local charts and even became one of the few Filipino acts who made it to Billboard's Next Big Sound chart. Last year, the group released their debut studio album, The Light.
BINi.
This eight-month-old group has already released a full studio album and a few singles, too. They are undoubtedly one of the fastest-rising girl groups in the country today. In December last year, the group staged their first major concert via One Dream: The BINI x BGYO Concert, alongside their sibling group, BGYO.
KAIA.
This girl group is trained and managed by the same agency that manages SB19. In November 2021, they released their pre-debut track, Kaya, which has [so far] gathered 300,000 views on YouTube. While the group got introduced as a six-piece act, KAIA will be officially launched this year as a quintuple, with Charlotte, Angela, Sophia, Alexa, Charice as official members.
LITZ.
This five-piece girl group is trained by Viva Entertainment and signed under Viva Artists Agency. After their debut last year, the group released their first single, Natataranta, a cover of a James Reid original. It has earned 500,000views. The group is composed of Ashtine, Heart Ryan, Fatima, Bianca.
Press Hit Play.
This six-member boy group has released six digital singles, and their latest single, Tell Me, already garnered 100,000 views. The group is composed of JP, Zi, Yukito, Sev. O, Yuuki, and CHRLS. They are under the label, Evosound.
SB19.
Ending 2021 as among the biggest local musical acts, SB19 remains set to pull off a further ascent. Last year, they made history by becoming the first Filipino act to get nominated at the Billboard Music Awards. This year, they continue to rule Billboard's Hot Trending Songs chart, and they are likely to keep their dominance as fans continue to show support.
VXON.
Composed of Franz, Sam, Vince, Patrick, and C13, VXON immediately made a strong impression when they debuted in January this year. Their pre-debut album single, The Beast, has recently hit 1,000,000 views on YouTube. The group is under Cornerstone Entertainment.
Missing your faves on this list? Don't forget to share your thoughts in the comment section.