Kingdom of Jesus Christ founder Pastor Apollo Quiboloy warned that diseases "worse than Omicron" will arrive if "persecution" against him continues.
"Do not ever, ever play a joke, or continue to pursue the persecution of the appointed son because the Father in heaven has already declared through the appointed son. No one can escape this," he said during a Sunday worship service in Davao City.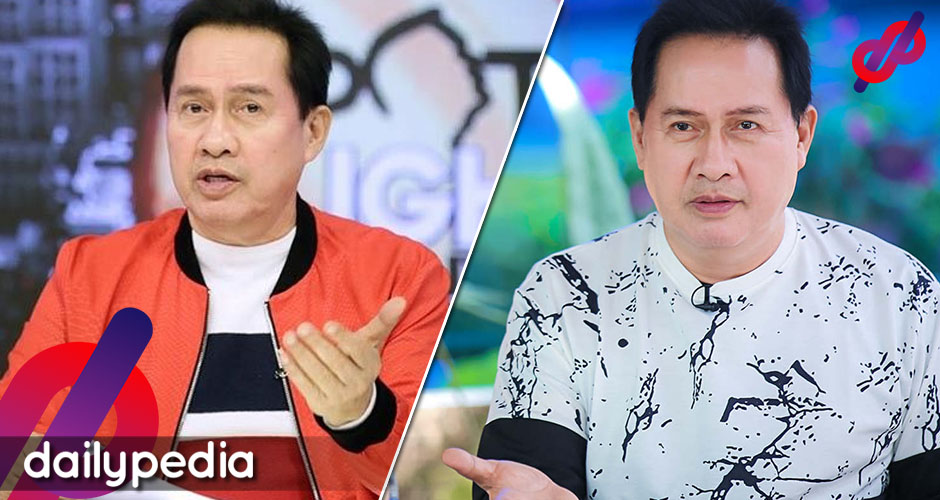 He claimed that the way people treat him now will be similar when judgment day comes and that the pandemic will worsen.
"If you keep on hurting, persecuting, and harming the appointed son of the kingdom, you will see much worse than the Omicron virus [sic]," Quiboloy said.
"You might see in the future people walking, their flesh rotting away but they're still alive. Flesh-eating bacteria that are immune to any vaccine that will come."
Quiboloy got charged with crimes related to having sex with minors as young as 12 years old, which he allegedly calls pastorals and other serious offenses.
The indictment says Quiboloy had women prepare his meals, clean up after him, and fornicate with him during "night duty."
The pastor was detained in Hawaii in 2018 after firearms were found in his private plane. He was eventually released and has since been on the radar of US authorities.
Netizens are finding it harder to take Quiboloy seriously as time goes by.
Last time the son of God was persecuted, umabot sa point na he was crucified. Bakit ikaw biglang may pa-virus at bacteria? Favorite ka besh? https://t.co/cVEV72qk5Q

— Jai Cabajar #NeverAgain (@jaicabajar) November 29, 2021
Matagal na nmin nakita 2016 pa lng naging active na Ito , quiboloy virus 🙄

— Amanda #AngatbuhayNGO,🌺💞 (@Amanda26427817) November 29, 2021
His shamelessness is out of this world, netizens said.
Quiboloy says the Omicron variant is God's punishment for persecuting him.

Get off your silver cross you deluded sex offender. I say the entire pandemic is God's punishment for NOT prosecuting you for your sacrilege, false prophesies, and sex crimes, you DIRTY OLD PERVERT! 🤮

— Logie Kinko (@Logickinko) November 28, 2021
Wait, listen. There really must be a connection between Quiboloy and Omicron.

Quiboloy is Omicron.

Omicron being an anagram of Moronic. https://t.co/qQBbFhTtQ9

— higenbana (@dmplshr) November 29, 2021
This hysterical rant just shows how scared Quiboloy is. And he should be. https://t.co/z3afWxA1aJ

— inday espina varona (@indayevarona) November 28, 2021
Ito talaga si Quiboloy pasikat masyado. Mahiya naman siya founder of kingdom of jesus christ pero sex trafficking. Kahit ata sa hell hindi ito tatangapin. https://t.co/wUm2eqiGDM

— Kristal Joan Unay (@itskristalunay) November 29, 2021
@inquirerdotnet who is quiboloy think of himself a God…God doesnt play politics and does not own luxurious jets and cars…This man is crazy like his mentored P.Duterte
Quiboloy warns of 'much worse than Omicron virus' if his 'persecution' is not stopped https://t.co/A1MVJMjh4N

— Ranz fair thoughts (@ranzfairthought) November 29, 2021