Donnalyn Bartolome was stiffed out of a million pesos by a YouTuber who claims to have lost the money she lent to him.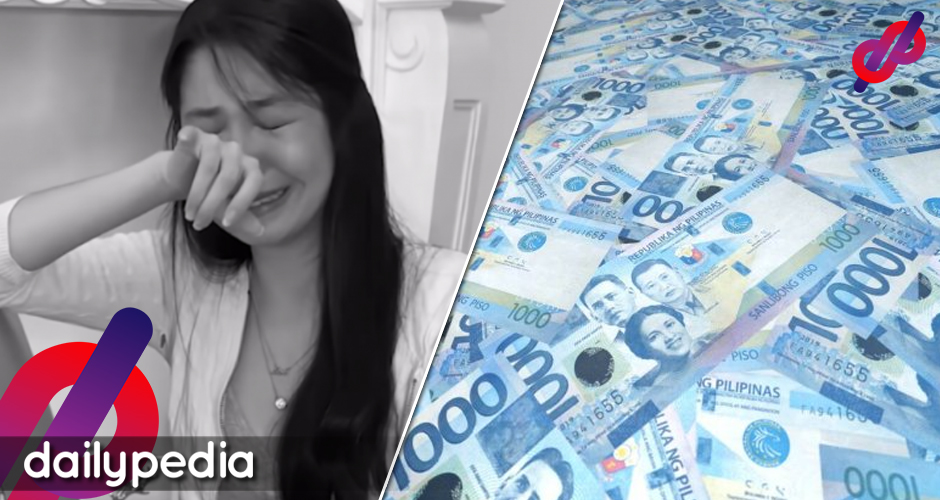 Bartolome went on Facebook and shared her conversation with the YouTuber whom she has yet to reveal.
He privately messaged her asking if he could borrow a million pesos to present as "show money" in buying a Toyota Alphard.
The first red flag came when the YouTuber said the total amount needed for the show money was P8 million because an Alphard usually sells for just under P4 million. Bartolome caught this and wondered whether she was getting scammed.
Despite the skepticism, she gave him a chance, and both agreed that the YouTuber would sign an agreement.
He promised that he'll pay back the money immediately but that never happened.
The YouTuber later said that he got scammed and that the money was gone. He asked for forgiveness then gave his word that he'll pay back the debt with hard work.
Bartolome threatened to sue him if the money isn't given back in a certain duration. She said that he also uses her name to convince people to lend him money.
"This guy is not the only one na nakautang saakin but he is using my name to fool people into lending him money kasi kung pinagkatiwalaan ka nga naman ni Donnalyn diba? I'm posting to say nagkamali ako. Wag kayo paloko." she wrote.
She learned later on that the YouTuber could have done this as content for his channel, which she doesn't like one bit.
In a separate post, Bartolome said she is just tired of people taking advantage of her and will now be going after them one by one.
Netizens speculate that the YouTuber is Jomar Lovena, a vlogger with over 3 million subscribers. They previously thought it was singer Jireh Lim, but he claims to borrow money rarely.
"Mga lods hindi ako yan di po ako nangungutang ng pera kahit kanino mga lods. Naawa lang ako kay lods donna," Lim said.