An event planner from Toledo, Cebu has gone viral after something bizarre happened at a wedding.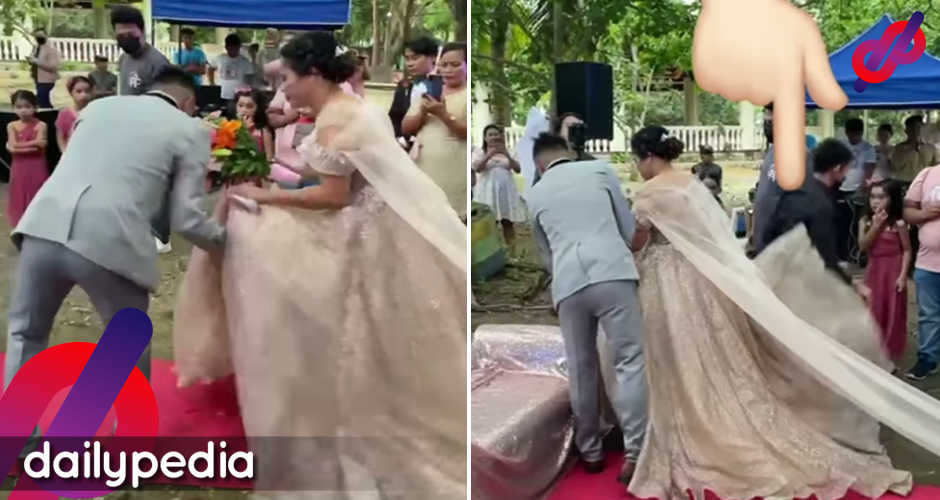 Lunesa Roel organized the wedding of Jezzel Herediano Antonio and Lester Abad Antonio as a glimpse of the event posted on facebook.
The video showed Jezzel walking down the aisle as cameras flashed as Lester swooped in to accompany her.
It seemed like the average wedding, but before the couple could even reach the altar, something unusual got caught on tape.
A man came out from under Jezzel's gown and blends into the crowd as if it was normal.
It turned out that the man was Roel.
According to him, it was a windy day and Jezzel found it challenging to walk with the blouse on.
So to improvise, Roel decided to get under the garment and hold it down as she walked the aisle.
No one was expecting something like that to happen, but it did.
Netizens were also caught off-guard, with some saying the video was staged.
After his antics went viral, several media outlets reached out to Roel for him to elaborate more on what happened.