Netizens air out their concerns regarding the proposed construction of a "mega vaccination site" on land owned by Nayong Pilipino Foundation (NPF). It has sparked arguments between the administration and concerned citizens.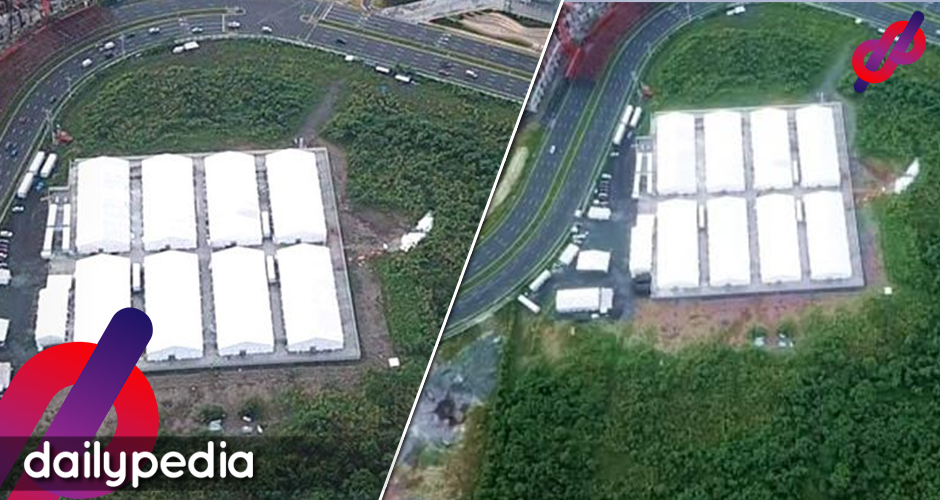 Twitter users argue that the construction will allegedly cut down 500 ipil-ipil trees, resulting in long-term ecological damage.
Gino Quillamor pointed out that the construction of the center may also lead to a bigger risk of spreading the virus.
Aside from the glaring mistake of cutting down 500 trees & building the actual center meaning more expenses. Having a mega jab center invites more people to be in the 1 area. Bigger risk of spreading the virus.

Covered courts, schools, & multi purpose halls can accommodate this. https://t.co/qFfiHWIFaP

— Gino Quillamor (@ginoboi) May 10, 2021
A netizen asked why there seems to be a need to build a vaccination center from scratch when existing mega centers can be used for the same purpose.
Why do you need to build a vaccine center from scratch? Wala bang mga exisiting mega centers that can accomodate mass vaccination? Ayaw nyo nyan, di na gagastos ng malaki ang gobyerno para sa potential white elephant. https://t.co/NlFxcTzoBV

— Tom (@Tom_MD_) May 10, 2021
Bea Cupin asked why the government can't use golf courses for the center so that the property can at least have a purpose for the masses.
Bakit di niyo kaya gawing vaccination sites yung mga golf course na yan, nang magka-silbe sila sa population at large send tweet

— Bea Cupin (@beacupin) May 10, 2021
Engineers if the PH questioned details regarding the project.
"Always follow the money," they advised.
Sinong contractor? Sinong kikita? Sinong may vested interest? Sinong nagpipilit gawin ito?

Always follow the money. https://t.co/fD2qEAtBUC

— Engineers for PH #FreeTinang83 (@EngrsOfMNL) May 10, 2021
Another described it as "a big show" as other countries only need drugstores to administer the vaccines.
People in other countries just walk into a drugstore.
No need for a big show. https://t.co/u0sth5jCpE

— Maps Of The Soul ⁷ (@Mapins) May 10, 2021
Batang Kayumanggi pointed out that the United States even decided to ask help from private companies like Disneyland for its facilities.
They added that since a lot of schools are closed because of the pandemic, why not put it into use>
"Using the pandemic as an excuse to cut 500 trees to "save lives" is stupid! Someone is trying to make money out of this."
In US, they're able vaccinate w/o cutting a single tree. Govt asked help from private companies' like Disneyland to use their facilities. Govt also used their own convention centers. Why Phil govt can't do anything logical, practical & w/o damaging nature is unbelievable?! https://t.co/flpcLx24aw

— Batang Kayumanggi (@BataKayumanggi) May 9, 2021
According to vaccine czar Carlito Galvez Jr., the vaccination center aims to "help accelerate the implementation of our national vaccination program, as it will enable [the government] to vaccinate around 10,000 individuals daily."
On May 6, the NPF raised legal and environmental concerns about the administration's program.
It said that the property is "not a vacant lot but has a thriving urban forest that hosts a variety of urban wildlife and is the last remaining grassland in the reclaimed area of Parañaque.
"The abrupt cutting off close to 500 trees and other site works on the NPF property will kill the existing ecosystem. Once lost, it could take decades to recover this ecosystem. A mega vaccination facility that will destroy this ecosystem would be a disaster and a disservice to the residents of Metro Manila who need more green and open spaces."
Galvez then said that the ICTSI Foundation of Enrique Razon Jr., which is in charge of the construction, has gotten the services of architect Felino Palafox Jr.
He added that they are "confident" that the latter has already factored in the environmental impact of the design of the vaccination center.
According to a report by Inquirer, Razon lashed out against the NPF for opposing the project, calling them "idiots."
"I am at a loss for words to describe [former Nayong Pilipino executive director Lucille Karen Malilong-Isberto] and others at Nayong Filipino!" Razon argued.
"What planet do these idiots come from?
Razon added that the NPF was not the one that planted the trees there as it's just "trees that just grew on the empty property."
He then defended the construction of the center saying that it's "inappropriate" for the NPF to quate the ipil-ipil trees with the "lives of thousands if not millions of Filipinos."
Jerry Gracio then mentioned the administration's war on drugs and "failed" pandemic response as a comparison to the czar's statement.
Importante daw ang buhay ng mga Pinoy kesa sa mga ipil-ipil, sabi ng gobyernong pumatay ng mga Pinoy dahil sa pekeng "war on drugs" at patuloy na pumapatay ng mga Pinoy dahil sa palpak na pandemic response.

— Jerry B. Grácio (@JerryGracio) May 10, 2021
Galvez then stated that Razon has "offered to build the facility at no cost to the national government."