The brunt of the pandemic may be on the indigents and underprivileged, but they are not the only group who are going crazy in finding ways to deal with the lethal COVID-19.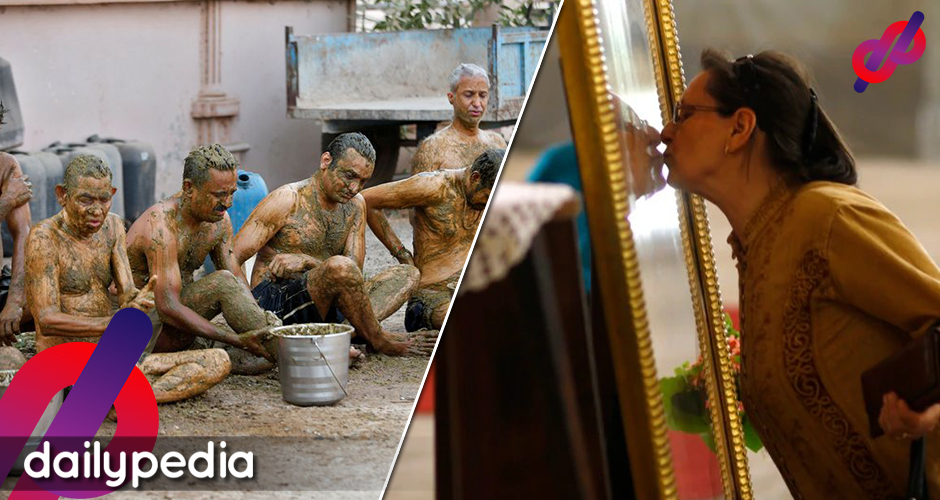 The pandemic is driving people crazy. At least, for a science-minded, that is what appears to be happening. 
As COVID-19 cases continue the upward surge in many parts of the world, many new methods offer to cure the virus and the illness it causes.
Most, if not none at all—of these methods, however, are proven to be medically effective against COVID-19 and its emerging new variants.
There are several practices implemented across the world.
Some just plain weird, but more is downright absurd. Be warned–the list included a practice in India that is graphic and may induce vomiting (no kidding!).
Doctors in India are warning against the practice of using cow dung in the belief it will ward off COVID-19, saying there is no scientific evidence for its effectiveness and that it risks spreading other diseases https://t.co/hdS1ANbFKT pic.twitter.com/1Y4twnifSn

— Reuters (@Reuters) May 11, 2021
Cow Dung Therapy.
In Gujarat State in India, people participate in a ritual where they apply a mixture made of cow dung and cow urine. 
Citizens of the said Indian state are going to cow shelters once a week to cover their bodies in cow dung and urine. They believe that doing so will increase their immunity against COVID-19.
Doctors and experts, however, warn against the practice and underscore its grave health concerns.
Nevertheless, the practice continues, as people may likely believe their religious leaders first, before the authorities.
Remember, cows are considered sacred symbols in Hinduism.
Fact check—cow dung does not prevent or treat #COVID19–there is no evidence. Doctors in India are warning against the practice of using cow dung for covid. It can spread other pathogens too. https://t.co/k0k8EkohGG pic.twitter.com/4l4IA4r1dP

— Eric Feigl-Ding (@DrEricDing) May 11, 2021
Drinking Camel's Urine in Iran.
Religious leaders in the Middle Eastern country like Iran are advocating camel urine as a potential cure for COVID. 
An Iranian man, who called himself a prophetic medicine healer, started prescribing the drinking of camel's urine, not just to prevent but also to cure covid-19.
According to the man himself, the urine must be drunk "fresh and warm." 
His viral video on social media proved to have a [largely] 'negative' reaction from Iranians.
Happy Science and Spiritual Vaccines.
A religious organization called "Happy Science" preaches the adherents of its doctrines, which experts describe as 'apocalyptic' and 'esoteric'.
The group has successfully established a booming enterprise despite being secretive and hostile to media. It involves selling various merchandise through which they spread their beliefs and doctrines to their followers. 
They sell multimedia materials that contain texts, video, and audio, carrying bizarre subjects like UFOs, lost continents, and demonic warfare. They also offer explanations on the extraterrestrial and supernatural origins of the pandemic.
The group also sells what they call "spiritual vaccines," a ritual prayer asking for protection against the disease.
Touching the Television Screens.
A US preacher tells his followers to touch the TV screens as a means of vaccination, as a proxy. 
American televangelist, Kenneth Cooper, blows at the camera and asks his viewers to touch their TV screens. Doing so, as he claims, would allow the "wind of God to reach them; allow them to heal and get protected from COVID.
The worship leader once declared COVID-19 as "finished" and "over"–citing God's intervention.
The emergence of more of these practices would seem to continue as the pandemic will persist in the coming months or years.  
Any similarly weird and crazy method or practice against COVID? Don't hesitate to share so other readers may know about it. Write in the comment section.