We put in work as the fight is just getting started.
The Polytechnic University of the Philippines College of Business Administration Student Council is now ready to squad up and take action. Join us as we launch the premier of our THREE-DAY Educational Webinar Series, "AHON: Optimizing Local Business Ventures to Uplift the Philippine Economy in 2021", starting tomorrow until Saturday, 2 PM to 5 PM live in ZOOM, KUMU, and on our Facebook Page. https://www.facebook.com/PUPCBAStudentCouncil/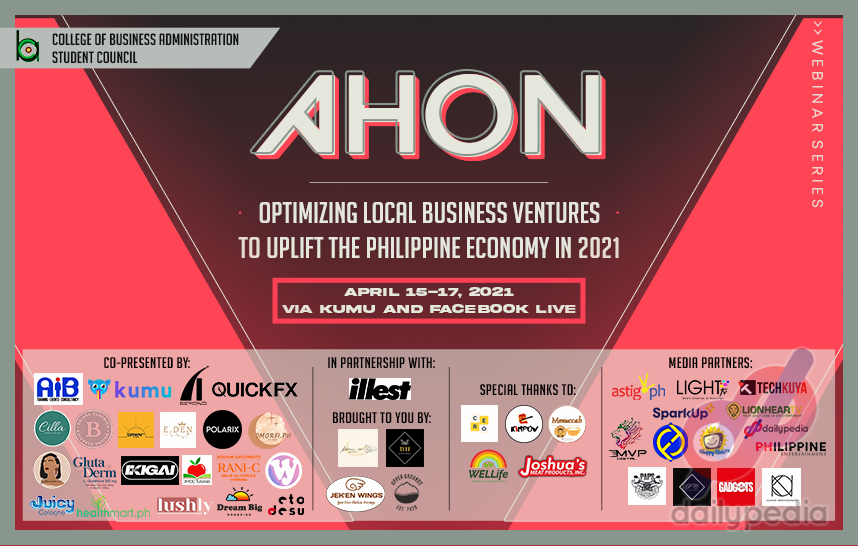 This event is a hope found at the edge of this pandemic, as we will tackle the losses, risks, and potential gains for our business ventures. So now is the time for us, for you, to once again wield your weapon in this new normal.
You in position yet? What are you waiting for, Agent? Register today!
DAY 1: LUSONG
PUPian and NON-PUPian Participants
Link: https://bit.ly/3mCoBuy
Partner Organization Participants
Link: https://bit.ly/3sbGmlE
DAY 2: LINANG
PUPian and NON-PUPian Participants
Link: https://bit.ly/3uHDuPb
Partner Organization Participants
Link: https://bit.ly/2PXnWIh
DAY 3: AGAPAY
PUPian and NON-PUPian Participants
Link: https://bit.ly/3dRu6le
Partner Organization Participants
Link: https://bit.ly/324Qtya
#PUPCBASCxAHON2021
#LusongNaCBArkadas
#KabilangSaPagLINANG
#AGAPAYsapagAHON