Singer and the lead vocalist of former Filipino band Eraserheads Ely Buendia appears to have taken a swipe at the Duterte administration in his new single Metro.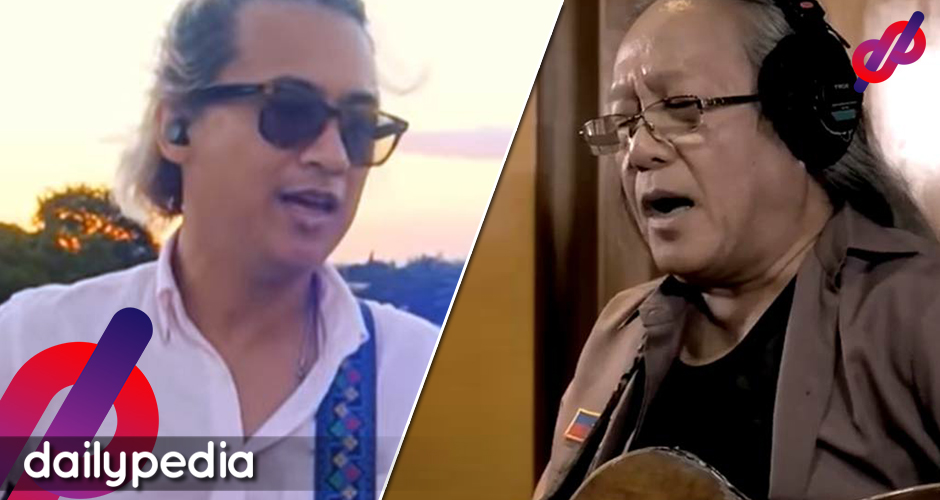 Buendia expresses his feelings through songs.
In Metro, he asks if the Philippines has a President or just someone who wreaks havoc.
"Pangulo or pang gulo?" he sang repeatedly.
He pointed out how people would rather turn a blind eye to lies which could mean they have been bribed.
"At may mga nagbibingi-bingihan / Sa mga kasinungalingan / Di kaya sila ay bayaran?"
Metro addressed the hardships faced by the Filipino people, the failing economy, and the abuse of power by people of authority.
Millions are still without a job as President Rodrigo Duterte plans on reopening the economy.
Law enforcement under the Duterte Administration has prompted the public to call for a defunding of the police after incidents linked to cops have repeatedly made headlines.
Ely also alluded to the government allowing foreigners to take control of a certain area belonging to the country.
"Kamatayan at sakit Kalayaan ay nagigipit Lupa at dagat natin ay pinagsasanla Kapatid, di pa ba nagsasawa?"
The 50-year old wants the public to open their eyes to the truth and stop believing in lies.
A leader with a heart is just what the country needs right now, not a warmongering leader who can't even get simple things right, he said in the song.
"Pinunong may talino, puso at tapang Ito ang kailangan ng ating bayan."
Similarly, fellow singer Freddie Aguilar released a song about the problems faced by Filipinos, in which he also sings about the territory dispute with China.
"Ang Lider 2022" is a lot more detailed than Ely's Metro. Freddie said that the next President is going to have their hands full as it is expected that the incumbent will be leaving a mess which many say will be hard to clean up.
Just like Ely, Freddie wants a President who has the brains and courage to face adversity.
But his song was confusing to many since Freddie is a known Duterte supporter. He even performed at Duterte's inauguration. Duterte also endorsed Freddie's Senate candidacy three years ago.
The Philippines hasn't shown much improvement in terms of handling the pandemic. Nearly 13,000 have died from COVID-19.