There's one company that COVID-19 vaccine makers, or vaccine developers in general, are wary of suffering the same results. It's the pharmaceutical brand, Sanofi Pasteur.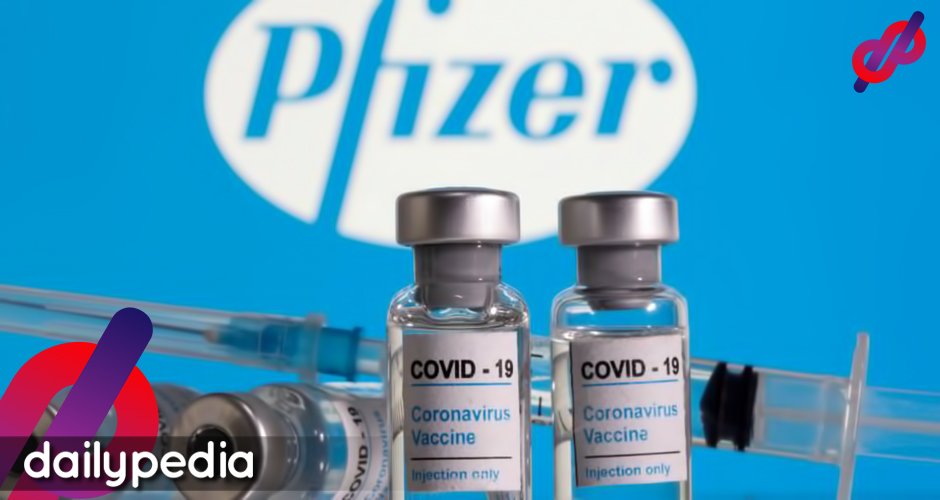 Sanofi Pasteur suffered from lawsuits after the issues that its Dengvaxia vaccine faced. In 2016, the dengue vaccine was injected into around 700,000 children from Central Luzon, Calabarzon, and Metro Manila. This program cost the government Php3.5 billion.
A year later, Sanofi Pasteur released a statement saying that Dengvaxia may be a risk to individuals vaccinated without having prior dengue infection. This was after reports spread that children allegedly died from complications associated with the vaccine.
Warrants of arrest for three Sanofi executives were issued earlier this month.
Vaccine czar Carlito Galvez Jr. stated that the situation changed "everything" regarding vaccines.
"Nag-change iyong situation, we have to understand. Iyong nangyari sa warrant of arrest sa Sanofi, it has great implications on our procurement, really," Galvez stated.
"It changed everything, iyong lahat ng agreement namin. It changed everything."
The delivery of 117,000 doses for Pfizer-BioNTech was delayed due to the absence of an indemnification program that would protect the company from any possible lawsuits in case the shots would result in adverse effects.
Galvez said that it was not the plan when the initial talks with Pfizer started.
"Para po sa kaalaman ng lahat, noong unang negotiation namin, hindi po iyan po hinihingi ng Pfizer—just now. Kaya medyo nabigla po kami."
When asked if any shots would still arrive in February, he answered that it's still unclear.
"I cannot say anything yet kasi ongoing pa iyong ating meeting with Pfizer lawyers, and sa ngayon, we are trying hard. We will work out talaga na mayroong darating this coming February."
On the other hand, Galvez reassured the public that the Philippines is "almost on the top of the priority" for Pfizer and the brand AstraZenica. It's just that the shipments of the vaccines were delayed, not just in the Philippines, but to other countries as well.
"There is still hope. Kaya lang, sinasabi nga nila na we should be patient and our expectation should not be that much because they are still learning."
Netizens have reacted to the news, saying that "we reap what we have sown" as the Philippines is the only country in the world being required by vaccine manufacturers to submit an indemnification insurance.
We reap what we (actually, it's Persida & co.) have sown (screen shot from FB) pic.twitter.com/XexeLSN8KY

— Leonard Pascual (@drbrainhacker) February 17, 2021
One described the issue as the Dengvaxia controversy's "long arm" as the issue still affects the nation several years after it happened.
The Dengvaxia controversy's long arm. https://t.co/nYXwb6EOy1

— Barnaby Lo (@barnabychuck) February 17, 2021
"Everything is coming back to bite this hysterical government in their collective behinds," a netizen stated.
https://twitter.com/TitaMakibaka/status/1362409421368938510
Another stated that it's a result of the "misinformation" that happened. It also resulted in people being wary of getting vaccine shots.
Pinulitika kasi yung Dengvaxia dati. daming misinformation that time although US FDA approved naman sya hays hello musta ka sis @persidaacosta dahil sayo, maraming takot sa vaccine nyeta ka https://t.co/AWSYVLoiSq

— Leigh #OUSTDUTERTE (@leighbasilan) February 18, 2021
"Kaka-vaccine scare ng mga lola at lolo niyo, ngayon may Pinas scare na among vaccine manifacturers."
https://twitter.com/NoOneDelaCruz/status/1362244705451347970
Someone also explained what an indemnification process is.
https://twitter.com/SidManila/status/1362206384234795013
One netizen accused the current administration of using Persida Acosta "to put the previous administration in a bad light" and push its own reputation forward. However with the unexpected of the COVID-19 pandemic,  their plans seemed to backfire.
This government quietly egged on Persida to put the previous admin in a bad light. Politicizing the Dengvaxia mess and offering up misinformation to the gullible has now backfired on these idiots. https://t.co/Xr2KAxv9wG

— Kim Bongav (@77bluemax) February 17, 2021
Another Twitter user can't seem to help but attach a laughing meme at the situation.
I wonder why ano https://t.co/2yWRijFN7X pic.twitter.com/fFUUeWwlCQ

— Justine (@justgobye) February 17, 2021
The Philippines currently has more than 555,000 casesm making it the country with the second-highest number of infections in Southeast Asia.