If there's one fandom you do not cross, it's the Filipino ARMY. No, we're not talking about the Philippine Army—we're talking about Filipino fans of the K-Pop boyband BTS.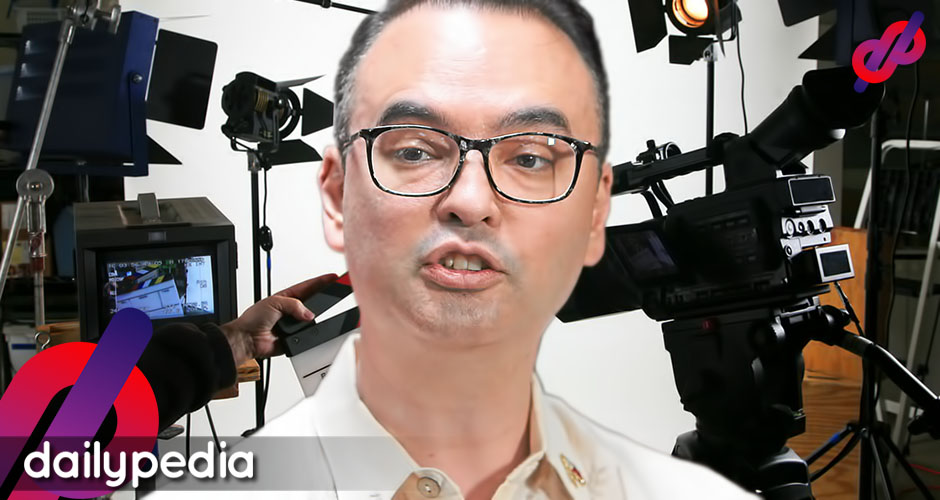 Ousted House Speaker Alan Peter Cayetano had the audacity to name his new group in Congress BTS after the popular K-pop group.
The hashtag #CayetanoStopUsingBTS has been trending on both Twitter and Facebook, even though the stats are a bit easier to see on Twitter.
As of this writing, the hashtag has over 10,000 posts on Twitter alone, and that's not including mere references to the words "Cayetano" and "BTS" in the same tweet.
View this post on Instagram
Filipino ARMYs wasted no time blasting former House Speaker Alan Peter Cayetano with something along the lines of "you do not cross BTS", which also included calls for eligible ARMYs to vote in the upcoming 2022 national elections.
I think now is the time to compel PHarmys to register for this 2022 elections. u see, they use BTS to get our votes. Let us prove them wrong. We are not gullible! We won't allow them to capitalize on our admiration for BTS. We resist this manipulation!#CayetanoStopUsingBTS pic.twitter.com/qWkJyzPRwu

— BTS IS 7 | Bulletproof Boyscouts (@bangtanibnida_) January 12, 2021
BTS is not a material to use to cover your behind agenda's bodies. Please!They're musician,How dare you to use their name to label these people in congress.0 for credibility stop dragging BTS into your bullshits agenda.this kind of reeks desperation,you egg#CayetanoStopUsingBTS pic.twitter.com/zR7PuFHkuE

— syub (@btsxsxs7272) January 12, 2021
THIS GOVERNMENT SUCKS. you don't know how protective A.R.M.Y.S. are. you don't even know bts(just their name /group name) so shut the f*ck up.
wrong fandom. wrong group. Mr. Cayetano.#CayetanoStopUsingBTS pic.twitter.com/wWxSHTWuc5

— Chef Min (@minpd_nim05) January 12, 2021
what in the mf name of god this dumb ass thinking? U dumb ass really want to make ruckus in midst of pandemic? Ur so GREEDY and it makes me/us feel sick! NAKAKAHIYA KA!! using artist/s from other country/ies for clout? EW! papansin ka masyado!
#CayetanoStopUsingBTS pic.twitter.com/naJh7hikCV

— lachimolala (@parkJiminshiiee) January 12, 2021
https://twitter.com/sheisaengel/status/1349148630117097473
The thought of using BTS for clout and votes completely disgust me.

Imagine trying to manipulate someone but instead they are the ones who will manipulate you. #CayetanoStopUsingBTS pic.twitter.com/fUKA8eGYcq

— joon's⁷✜ (@joonshoe__) January 13, 2021
Cayetano's move has been such a hot topic that local news outlets picked it up as soon as the topic started trending on Twitter—which was at 7 in the morning Philippine time, January 13.
LOOK: As of 7 a.m on Wednesday, January 13, #CayetanoStopUsingBTS is among the top trends on Philippine Twitter following news that former Speaker Alan Peter Cayetano and his allies will form a new bloc in Congress named after the South Korean boy group, BTS. pic.twitter.com/JmguKurLkY

— Inquirer (@inquirerdotnet) January 12, 2021
LOOK: As of 9:30 am on Wednesday, January 13, #CayetanoStopUsingBTS is one of Twitter Philippines' trending topics, following reports of Alan Peter Cayetano and allies launching their own "majority block" and calling themselves "BTS sa Kongreso."

READ: https://t.co/GFZaaxW9HY pic.twitter.com/fViqa0o8VV

— Rappler (@rapplerdotcom) January 13, 2021
By trending #CayetanoStopUsingBTS on Twitter, Filipino ARMY accused ousted House Speaker Alan Peter Cayetano of riding on the group's fame after revealing that he will name his new House bloc after the global superstars https://t.co/XlJsnRvV7A

— CNN Philippines (@cnnphilippines) January 13, 2021
The hashtag came from Cayetano's most recent political move: forming a new bloc in the House of Representatives named "BTS sa Kongreso", with BTS meaning "Back To Service".
According to Cayetano, he specifically chose the name because the "House of the People" has become the "House of Politics", implying that lawmakers spent more time focusing on personal agendas rather than addressing issues either within their district or on a national level.
He also says the new bloc is set to meet to talk about current issues—such as vaccines.
He would add that BTS means another thing: Bayanihan, Tapang, Serbisyo. The members of the new bloc include Cayetano from the Taguig-Pateros legislative district, Camarines Sur 2nd District Rep. Luis Raymund "LRay" Villafuerte, Laguna 1st District Rep. Dan Fernandez, Anaklusugan Partylist Rep. Mike Defensor, Bulacan 1st District Rep. Jose Antonio Sy-Alvarado, Capiz 2nd District Rep. Fredenil Castro, and Batangas 2nd District Rep. Raneo Abu.
Members of the new bloc will remain in the majority as they are still supportive of President Rodrigo Duterte according to Fernandez, a former Deputy Speaker.
Cayetano has since apologized to ARMYs for using the name of their favorite boyband, saying he did not mean to offend them.