An apology letter from one of Cebu's most luxurious resorts just went viral after netizens noticed it was not an actual apology letter.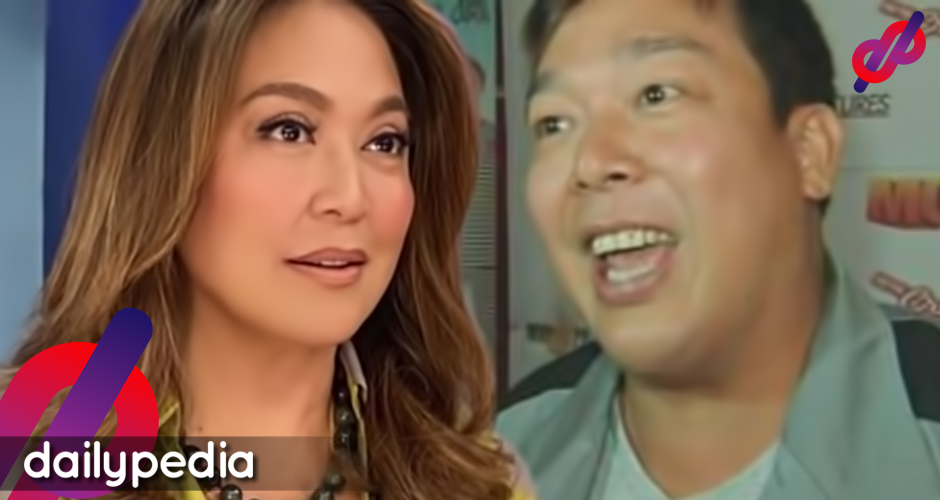 This letter, in particular, comes from Manny Gonzales, principal owner of Plantation Bay Resort & Spa. The resort recently received a one-star review from a guest who had a bone to pick with how the resort handled guests with special needs.
Gonzales posed as the resort's general manager to respond to the review, which drew the ire of netizens on Facebook and Twitter.
Plantation Bay Resort & Spa in Cebu apologizes for its 'poor handling' of a guest and her son with autism following the review on TripAdvisor about her 'discriminating experience' https://t.co/sDo55hwVGt pic.twitter.com/08J04oSVpr

— CNN Philippines (@cnnphilippines) December 9, 2020
In his reply to the review of TripAdvisor user maipages, he defended the resort lifeguard's actions, saying that it has been Plantation Bay's policy for 25 years to "impose stricter rules on noise-making than other resorts."
The response, however, seems to have been edited, as netizens have shown screenshots of a section that does not appear on some news articles.
This lead to a lot of hate being thrown at the luxury resort on Mactan Island.
Shame on you Manny Gonzales of Plantation Bay for trying to school a parent of a child with autism on what the symptoms are. You are a disgrace to the tourism industry. Your words & heartlessness do not belong in the world today that seeks to include all persons with needs. pic.twitter.com/sZ4xge1CMQ

— Karen Davila (@iamkarendavila) December 9, 2020
The first paragraph, which was what garnered most of the hate for Plantation Bay Resorts, had Gonzales saying "uncontrolled shouting is not a symptom of autism." He then proceeds to tell TripAdvisor readers to do a Google search so they can verify.
He also tells people the mother is most likely lying because of his Google search.
In her tweet, ABS-CBN journo Karen Davila called Gonzales "a disgrace to the tourism industry" for trying to teach a mother about autism.
Kapamilya actor John "Sweet" Lapus, on the other hand, pointed out how the issue was blown out of proportion by Gonzales.
https://twitter.com/korekkajohn/status/1336500636532162561
Ex-New York Times reporter Carlos Conde also chimed in, asking TripAdvisor to give Plantation Bay the same treatment as they did for a hotel in Thailand that had done the same thing Gonzales did.
Oy, @TripAdvisor! Considering your principled action against Thai hotel that retaliated vs a guest for a bad review, you should take action against Plantation Bay Resort and Spa for its management's inappropriate & harassing behavior against those that legitimately criticize it. https://t.co/vxi07vhLgk

— Carlos Conde (@carloshconde) December 8, 2020
He would also dig up a bit of dirt on Gonzales, who looks like he has a history of threatening people who post bad reviews of his resort with legal action.
This establishment has a history of arrogant, offensive behavior against bad review, not only vilifying disgruntled guests but threatening them with harassment through legal action. Here's an example from last year, taken from Cebu's The Freeman https://t.co/2ELfWG7pnO: pic.twitter.com/OElWkcs9jW

— Carlos Conde (@carloshconde) December 9, 2020
Former news anchor Anthony Pangilinan called on Plantation Bay to issue a public apology and to invite the disgruntled mother to a future visit—presumably on the house.
Plantation Bay: only a public apology and an invitation to make it up in a future visit (assuming they'd want to return) will make us even consider going back. In support of PWDs and humanity, we may even support a community/media response against you. Righten this wrong, please. pic.twitter.com/mk7rCG9Nn1

— Anthony Pangilinan (@apangilinan) December 8, 2020
Autism Strong Philippines, a local organization promoting awareness on autism, has also issued a statement.
Statement of Autism Strong Philippines regarding the Plantation Bay incident.#PWARights pic.twitter.com/5oGnzJ1d99

— Autism Strong Philippines (@AutismStrongPH) December 8, 2020
For its part, the Department of Tourism has said it will look into the matter, though nothing concrete has been laid down as far as actions or possible sanctions on Plantation Bay.