In a surprising turn of events, Solicitor General Jose Calida has stressed how the Office of the Solicitor General (OSG) honors the 1987 Constitution's standards on filing a Statement of Assets, Liabilities, and Net Worth (SALN).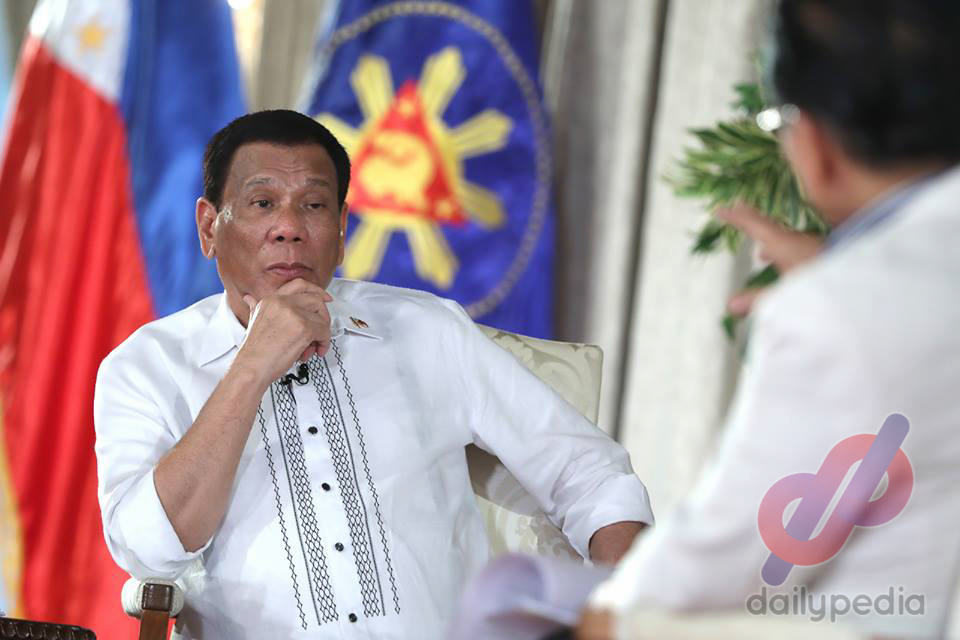 Calida released a statement saying his office "recognizes the importance of filing SALNs." He also said that SALNs are a vital tool to address the "pressing issue of transparency" among government workers.
These statements were already laid down by Calida, who appeared in a House hearing based on House Resolution No. 1392 filed by Rep. Mike Defensor and Rep. Rodante Marcoleta.
The resolution sought to look into laws pertaining to SALN filing.
Netizens, however, were not impressed, especially considering Calida's allegiances.
Singer and host Bituin Escalante tweeted how the President should be the first one to file his SALN and make it available to the public.
Dito dapat mauna si Mayor. https://t.co/tIZhdw7AKi

— bituin escalante (@gobituin) December 11, 2020
Dreamscape Digital head Ethel Espiritu echoed Escalante's quip, adding the hashtag #IlabasAngSALN.
Agree, but start with the President. #IlabasAngSALN ni PRRD. Walk the talk. https://t.co/5Jo2LLuSSg

— ethelMEspiritu (@EthelMEspiritu) December 11, 2020
Other netizens concurred with both Escalante and Espiritu.
Agree, but start with the President. #IlabasAngSALN ni PRRD. Walk the talk. https://t.co/5Jo2LLuSSg

— ethelMEspiritu (@EthelMEspiritu) December 11, 2020
Mr Calida, tell that to Mr Samuel Martires of the Ombudsman.

Diba, ayaw nyo din isapubliko ang SALN ni PPRD?

Diba, si Ombudsman Martires mismo nagbigay ng order against issuances of SALN to public?

Your evil scheme bounces back to you and to your big boss!

— Christopher Cabangon (@cabangon_chris) December 11, 2020
One, however, saw this as an opportunity to link up Calida's refusal to release Duterte's SALN with his actions on trying to get Supreme Court Associate Justice Marvic Leonen removed via a quo warranto petition.
Is the statement meant for Justice Leonen, huh, Calida?
Ipalabas mo ang SALN ng amo mong si Didirty!https://t.co/yvBeJRafUl

— Bayanni Juan (@BayanniJ) December 11, 2020
Duterte's SALN has been a tough one to procure for any media outlet—save for the government's PTV4.
2017 was the last time the public was able to lay its eyes on the President's SALN. Since then, it has been kept tightly under wraps.
The most recent move to protect Duterte's—and possibly his allies'—SALN is to have the Office of the Ombudsman decide on who can gain access to it.
September 2020 saw recently appointed Ombudsman Samuel Martires change how the public can obtain an official's SALN.
In their memo, the Office of the Ombudsman basically prohibits anyone from obtaining a public official's SALN without satisfying any of the following conditions: (1) if the requester is the declarant or a duly authorized representative of the declarant, i.e. the official who filed it in the first place; (2) the request is done via court order; or (3) the request is made by the Office of the Ombudsman's Field Investigation Unit for a fact-finding investigation.
This means that all SALNs moving forward will be a tightly-guarded secret—especially the President's.