It would seem that President Rodrigo Duterte has had enough of the game that lawmakers have been playing at the House of Representatives.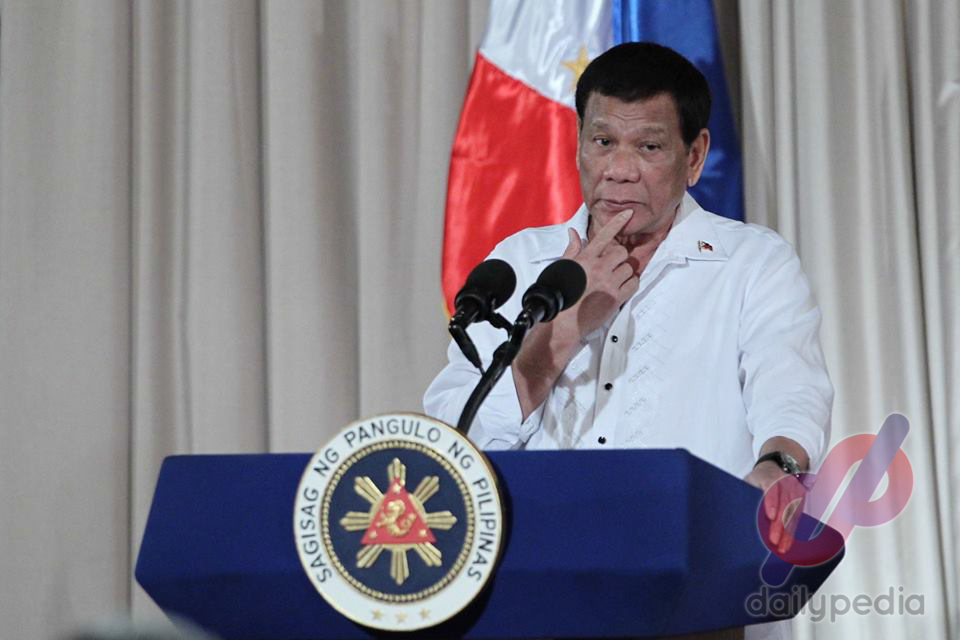 In an unscheduled speech aired earlier today, Duterte warned the House of Representatives that if they do not shape up and pass the 2021 national budget "legally and constitutionally", he will do it himself.
In his speech, he said it was "not a legal matter" and that lawmakers "think of Filipinos in hospitals who are in need of medicine."
"Congress was generous enough to give us the Bayanihan to Heal as One Act… wag naman sobrahan ang laro sa Congress, na yung (national) budget mismo ang nalalagay sa alanganin."
He appealed to the House of Representatives to "resolve the issue sa impasse ninyo diyan and pass the budget legally and constitutionally. Kapag hindi ninyo nagawa, ako ang gagawa para sa inyo."
He said he has no plans of staying as the country's president but says he will solve the impasse at the House or he will do it for them.
"Mamili kayo. Either we have a positive development na maligayahan yung tao, yung amo natin," or there will be consequences. He pointed out how "everybody wants to be Speaker (of the House)" as the reason for the impasse.
Duterte insisted on not giving a timeline to Congress in passing the 2021 national budget, but he said that he will assert his position as President "if and when I see a delay that will result in the derailment of government service, I will solve the problem for you."
He did, however, say that he will "see if there is something we can hope for" in the next few days. "If not, then we will see what I can do."
Cayetano: Congress will pass budget on time
House Speaker Alan Peter Cayetano has given his guarantee that the House will be able to pass the 2021 national budget on time as his call to suspend hearings on the national budget did not mean the House will stop working on it.
In a Facebook Live that aired prior to the President's speech, Cayetano assured the public that work on the 2021 national budget will not stop and that what they were doing was "completely legal".
He insisted that it would be "more expeditious" to proceed with budget amendments and suggestions via a technical working group. He emphasized that further deliberations on the House floor will result in more delays because of "the work of a few people".
He likewise apologized to Senate President Vicente Sotto III if it seemed he was passing the blame onto the Senate if the 2020 budget was to be reenacted for 2021.
He would release a statement as an "answer" to the President's speech a few hours after it aired.
In it, he gives his guarantee that the House "will submit the printed budget to the Senate on November 5, allowing them to proceed with their hearings." A formal transmittal will then follow on November 16, "immediately after Congress votes and approves on third reading the 2021 General Appropriations Bill."
He assured Duterte that everything Congress has done is "legal, constitutional, and inline with time-honored precedence in the House." He also thanked the President for supposedly ridding the House of its internal political squabbles so they "can continue to deliberate on the budget."
"We want to present a budget that will be the embodiment of our hope for the future. A budget that will allow us not just to dream of recovery but to bring this to reality," said Cayetano.