A new study conducted by researchers at Soonchunhyang University College of Medicine suggests that COVID-19 positive individuals possess similar levels of the pathogen in their nose, throat, and lungs whether they exhibit symptoms or not.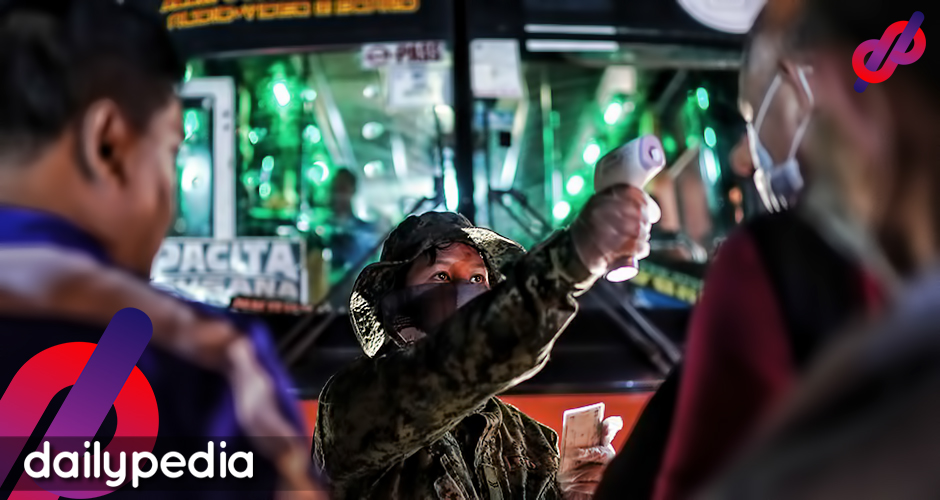 The study published in JAMA Internal Medicine is evidence that asymptomatic carriers can spread COVID-19.
Prior to the publishing of the paper, experts only had inferring asymptomatic spread when people contract the virus without contact with a known carrier to rely on.
Seungjae Lee and the researchers examined swabs taken between March 6 and March 26 from 303 people isolated at a center in Cheonan after an outbreak among a religious group in another city.
The group consisted of ages 22 to 36 and two-thirds were women, 193 were symptomatic and 110 were asymptomatic.
89 percent of those who were originally asymptomatic never developed any symptoms which amount to about 30 percent of the total.
The results show how many of the infected are truly asymptomatic rather than merely "presymptomatic," that has caused constant confusion.
The subjects were sampled at regular levels following 8 days of isolation. The samples then showed comparable values of the virus' genetic material from the upper and lower airways.
The average time taken to the subjects to test negative was less for asymptomatic patients compared with symptomatic: 17 and 19.5 days, respectively.
The authors said that the findings "offer biological plausibility" to reports of asymptomatic transmission.
They also pointed out that the research only examined the amount of viral genetic material present but did not further assess subjects on whether that translated to the spread of the infectious virus.
The Department of Health (DOH) somehow confirmed early June that asymptomatic patients can transmit the disease. 
Health Undersecretary Maria Rosario Vergeire said that recent studies prove "pre-symptomatic" virus transmission is possible. 
"Experts have been saying in this recent evidence that presymptomatic transmission really occurs," Vergeire said. 
If what the DOH claimed is true, then a person infected with COVID-19 can infect others during the 1-3 days of infection where the viral load is at its peak, even without experiencing symptoms. 
"May mga ebidensya na transmission occurs from patients who are lab-positive for COVID-19 but have no symptoms yet, or report that they have no symptoms but have very mild symptoms," she added.
The DOH previously announced that there is no evidence that suggests asymptomatic people can infect others.
Further, the Scientists Unite Against COVID-19, an alliance of concerned citizens, organizations, and other citizens who aim for mass testing in the Philippines, posted a "fact check" on their Facebook page regarding the COVID-19 transmission. 
They stated that both pre-symptomatics and asymptomatics are contagious. 
"As early as February, pre-symptomatic transmission was reported in China," they said.
"One study estimates that pre-symptomatic cases may account for 44% of transmission, meaning almost half of the infections occurred before the patient developed symptoms" they added.
Asymptomatic people are hard to trace which is why these "silent spreaders" can easily transmit the disease to others. 
Thus, the above-mentioned alliance promotes mass testing in the country as they believe it is the best way to identify most of the asymptomatics. 
"We need to INCREASE our testing capacity for proactive mass testing: we should actively and quickly find and isolate asymptomatic or pre-symptomatic carriers among people with exposure such as traced contacts, frontline healthcare workers, and high-risk communities," they said.