The Department of Health (DOH) now confirms that COVID-19 patients with no symptoms, or at least none yet, can infect other people. 
On Thursday, Health Undersecretary Maria Rosario Vergeire said that recent studies prove that "pre-symptomatic" virus transmission is possible.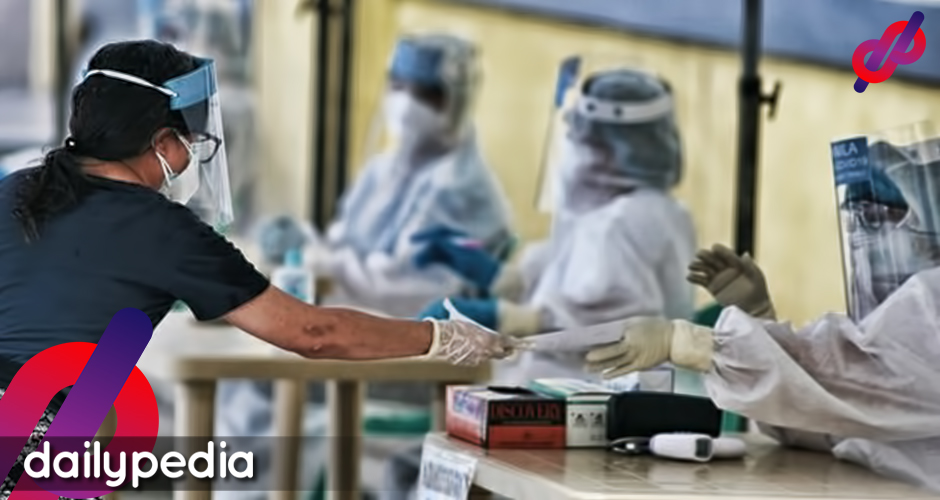 "Experts have been saying in this recent evidence that presymptomatic transmission really occurs," Vergeire said. 
This means that even a person infected with the virus who has not shown any symptoms can infect others most especially during the 1-3 days of infection where the viral load is at its peak. 
"May mga ebidensya na transmission occurs from patients who are lab-positive for COVID-19 but have no symptoms yet, or report that they have no symptoms but have very mild symptoms," she added.
This is contrary to their previous statements where the DOH insisted that there is no evidence that asymptomatics can infect others which greatly confused citizens. 
Moreover, the Scientists Unite Against COVID-19, an alliance of concerned citizens, organizations, and other citizens who aim for mass testing in the Philippines, posted a "fact check" on their Facebook page regarding the COVID-19 transmission. 
They clarified that both pre-symptomatics and asymptomatics are contagious. 
"As early as February, pre-symptomatic transmission was reported in China," they mentioned in their post. 
"One study estimates that pre-symptomatic cases may account for 44% of transmission, meaning almost half of the infections occurred before the patient developed symptoms" they added. 
There is real difficulty in tracing asymptomatics, that is why the virus can easily be transmitted to others by these "silent spreaders". 
Thus, the above-mentioned alliance promotes mass testing in the country as they believe it is the best way to identify most of the asymptomatics. 
"We need to INCREASE our testing capacity for proactive mass testing: we should actively and quickly find and isolate asymptomatic or pre-symptomatic carriers among people with exposure such as traced contacts, frontline healthcare workers, and high-risk communities," they said. 
Netizens react
PATI MGA DOKTOR SA DOH NAGKAKALAT NG FAKE NEWS NA DI RAW NAKAKAHAWA ANG MGA ASYMPTOMATIC….SOBRANG INCOMPETENT TALAGA AT KAGULAT-GULAT KAYA PATALSIKIN NA PO SILA SA PWESTO DAHIL SILA ANG MAGIGING SANHI NG KAMATAYAN NG MGA PILIPINO#JUNKTERRORBILLNOW #OUSTDUTERTENOW https://t.co/D41D6ssSMi

— #JUNKTERRORBILLNOW #JunkTerrorBill #MassTestingNow (@ele_bago_erre) June 2, 2020
Guys, GCQ ain't our freedom. It is meant to open-up our economy. Idc if our city have already zero COVID cases. We are still under a 'CQ' so stay home and only leave necessarily.

++ Asymptomatic carriers can infect. Fuck what the DoH said

— Кайл (@iam_Kyleee) June 2, 2020
https://twitter.com/doctoronthemoon/status/1268465429342679041
kaya nga asymptomatic eh,, walang pinapakitang sintomas!! pinagsasabi niyo ba?????????? ANO NA DOH!!! 313 FRESH NEW CASES TAPOS TULOY PA RIN KAYO SA PAGIGING TANGA,, EWAN KO NA LANG TALAGA KUNG ANONG MANGYAYARI SA MGA SUSUNOD PA NA MGA ARAW

— #ⱼᵤₙₖₜₑᵣᵣₒᵣBᵢₗₗₙₒW (@Yesxczaria) June 4, 2020
HOY DOH PANO NAGING BAGONG EVIDENCE 'TO?

ASK KO LANG DIN BAKIT KELANGAN NYO BAGUHIN YUNG WORD NA ASYMPTOMATIC TO PRE-SYMPTOMATIC? Thesaurus pa more https://t.co/fMeKJvQGan

— Adea (@nfcadea) June 4, 2020
Napakaincompetent dami mong resources para magresearch about asymptomatic cases and flattening the curve yet niloloko mo taumbayan against ka sa layunin ng siyensya na pagsilbihan ang tao sa halip inuuna mo interes niyo kaya kwestiyonable ngayon ang posisyon bilang DOH secretary https://t.co/gGpP8b6OZV

— #JUNKTERRORBILLNOW #JunkTerrorBill #MassTestingNow (@ele_bago_erre) June 5, 2020
As of June 3, the DOH has recorded a total of 19,748 cases of COVID-19. 14,621 are active cases of which, 827 are asymptomatic, and 13,712 are mild cases.