Joseph Stephen Paduano of Abang Lingkod and Ron Salo of Kabayan Party List surprisingly withdrew their authorship of the bills seeking to issue ABS-CBN a new franchise during the  13th hearing of the House committee on legislative franchises and the committee on good government and public accountability on July 9. 
The alleged tax violations convinced Paduano to withdraw.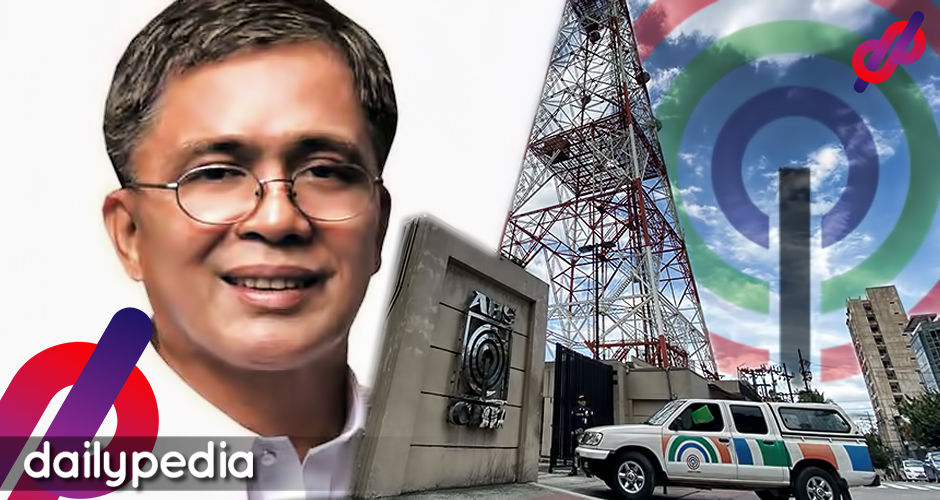 "Though it is hard for me, I came to the conclusion that I am withdrawing my co-authorship of House Bill (HB) 3713 that aims to grant the renewal of the franchise of ABS-CBN," Paduano said during the final hearing.
Paduano issued an apology to Parañaque City 2nd District Representative Joy Myra Tambunting, the principal author of HB No. 3713 for his decision. 
"Mr. Chairman, before I end, I wish to ask for apology and understanding of my colleague Representative Joy Tambunting, the principal author of the said House bill, and to ABS-CBN president Carlo Katigbak and to the ABS-CBN family," said Paduano.
Paduano was reacting to ABS-CBN's subsidiary Big Dipper Digital Content and Design Incorporated an IT-enabled company that provides media asset management services such as converting analog video materials to digital format.
House Deputy Speaker Rodante Marcoleta previously claimed that Big Dipper served as a tax shield for ABS-CBN, which has been refuted by the network's executives, and lawyers. 
Big Dipper is registered with the Philippine Economic Zone Authority (PEZA) which means it is qualified for tax incentives.
"Big Dipper is perceived as a tax shield for the media giant. Legally, Mr. Speaker, there's nothing wrong with Big Dipper as a PEZA-registered company. But ABS-CBN has been funneling some of its income to Big Dipper, which gives some moral points that it is doing [this] to avoid paying taxes," Paduano claimed.
The Abang Lingkod Partylist was a subject of disqualification from the Commission on Elections by Karapatan, a human rights non-governmental organization and Kilusang Magbubukid ng Pilipinas (KMP), a militant movement of landless peasants, small farmers, farmworkers, rural youth and peasants for allegedly not having any objectives towards the farming sector.
"Abang Lingkod is not a party-list group of the marginalized and underrepresented peasant/farmer sector" because Abang Lingkod's objectives "do not contain anything that relates to peasant/farmer sector and,  none of its incorporator and trustees are peasants/farmers." On the contrary, "its nominees and leaders possess interest in conflict and adverse to the interests of peasants/farmers."  said the complaint.
"by nominating Paduano as its standard bearer, ABANG LINGKOD for all intents and purposes, ties up its supposed advocacy with him. Hence, whatever advocacy that Paduano carries is attributed to that of ABANG LINGKOD. It could be very well concluded that Paduano's track record of violating the rights of peasants/farmers is also reflective of the nature, character and objectives of ABANG LINGKOD," it added.
Salo withdrew his primary authorship two days before the final hearing on July 6 saying that ABS-CBN failed to prove that they've cleared certain alleged violations.
"My party-list group deems that ABS-CBN failed to successfully rebut the long list of alleged violations, and thus, this representation cannot anymore support the grant of a new franchise," said the Kabayan congressman.
"I am also certain that it will just be a temporary setback to the majority of its employees as other networks and stations will readily accept the workforce that comes with proven talents and expertise," he added.
Some of the conditions listed in the bill are "equal time and opportunity" to "all parties" involved in news and events, 60 percent of its workforce should be regularized, active monitoring of ABS-CBN's compliance with another requirement to "promote positive Filipino values" in "all its programs including its talents and the languages used" by them, 10% of ABS-CBN ads would be allotted to the government for "public service time."
Lawmakers were constantly bringing up violations ABS-CBN allegedly committed such as the issues of foreign ownership, possible violations of labor laws, and accusations of biased reporting.
But all the allegations have been cleared by government agencies and ABS-CBN executives themselves.
The House panels have now asked the National Bureau of Investigation to investigate the network's supposed "deception" during the hearings.