Korean touring firm offers tour packages with an "oppa" as tour guide.
If the female customer is uncomfortable with having an oppa to show her around in Seoul, "unnies" are also available for tour bookings. 
As the world of K-Drama has rapidly gained more followers amid the COVID-19 pandemic, more and more people have been paying more attention to Korean actors and actresses. In fact, the term "oppa" (which is what a young female calls an older male) seemed to have been a common phrase in the Philippines when referring to handsome Koreans.
A lot have been starting to wonder what's it like to be with an actual "oppa."
Due to the pandemic, it seems like to travel to Korea, where the situation is notably better, is not really advisable. But if you're planning for future trips to the land of K-Pop and K-Dramas, might as well "rent" an oppa to tour you around. Besides, it would be fun to explore Seoul with locals guiding you, right?
Touring firm OhMyOppa just re-opened last June 15 and it is offering selected tours around Seoul for only USD70 to USD100 for every "oppa." The tour would usually last for two and a half hours with tour stops and areas depending on the price you pay for.
If you choose the USD100 option, you will have the chance to customize your own tour with a Korean man.
On their website, the most popular oppas are displayed namely Hue, Sam, and Aiden. Potential customers can also browse those who are available for bookings. Their personal information like interests and personalities are also listed on the site.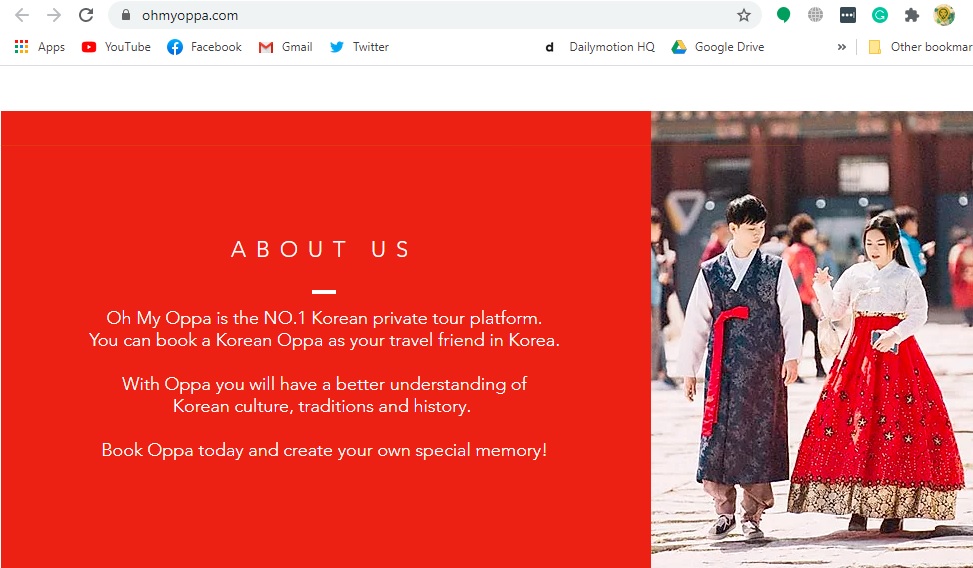 Not interested in oppas? They also have "unnies" available for female customers.