Two Filipino seafarers were lauded by netizens on social media for saving the lives of their crew members.
Their ship was anchored in the middle of the ocean when a Korean second officer accidentally fell into the waters.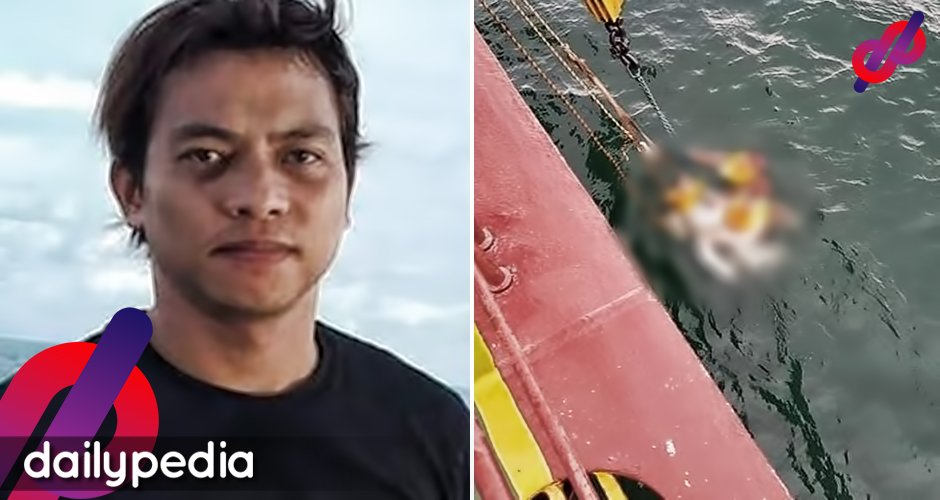 The crew members found it hard to rescue him because of the strong waves which prompted their Indonesian guard to jump in and save him.
He too was unsuccessful when the waves brought him farther and needed a lifesaver himself.
That is when Vrose Santillan and Archiebald Espinar Canaria decided they should do something as the situation was getting worse. The two jumped into the waters and everybody got out of there safely.
The Korean officer wanted to reward both with some cash, but the two humbly rejected and instead just asked for and received Pringles and some soda.
Santillan's sibling Earl Dotimas shared the story on Facebook.
"We are proud gd kmi knimo bro! ginsave mo ang imaw mo nga crew nga koreanu nga nahulog sa barko..kg gintugruan ikaw kng reward nga dollars wara mo ginbaton…ginbaton mo lng pringles tatlo k can.. hahaha..good job..amo ra kun isa ikaw nga mabinuligon kg mbulawanon nga tagipuson..wara ikaw ga after kng kwarta ikaw pa ngshare.hehehe continue mo bro ang pagkamabinuligon ah more pagid ang bleesings magabot knimo nga itugro ni god…god bless u halong permi kg d gd malipat mag pray permi.ok..proud gd ko knimo ah…hehehe love u and we miss u..happy fathersday" wrote Earl.
Saludo!Dalawang Pinoy seafarer ang kinilala dahil sa pagligtas nila sa Koreanong kasamahan sa barko na nakaangkorahe…