The University of Edinburgh will now be studying the effects of gargling with saline solution in people infected with COVID-19.
People who suffer from coughs and colds usually get relief from regularly gargling saltwater like a less severe cough, less congestion, and colds lasting two days less, as suggested by a trial called ELVIS (Edinburgh and Lothians Viral Intervention Study) that was published last year.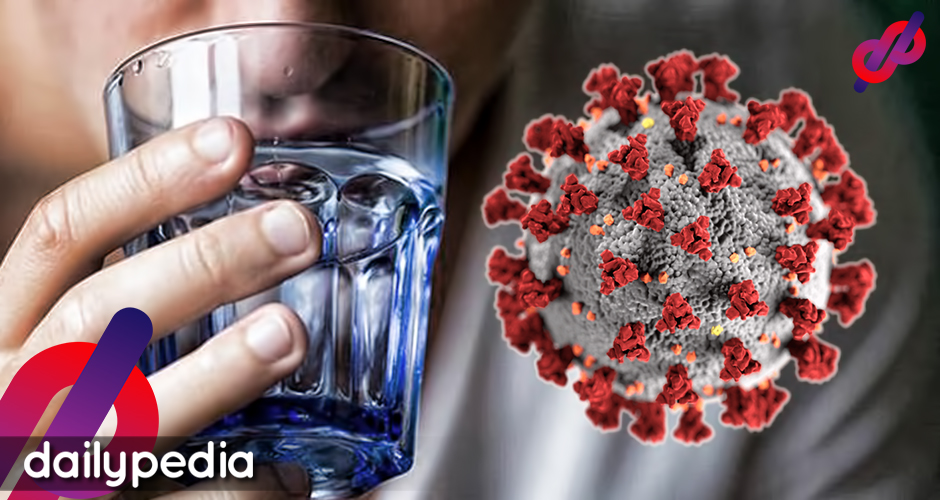 These people were also less likely to pass on the cold to family members or take medicines from pharmacies compared to those who didn't gargle.
The Edinburgh team's previous study examined a different coronavirus and hypothesized that the body's virus-fighting mechanism can be boosted by gargling salt water suggesting that the solution has a toxic effect on viruses or stimulates 'innate immune mechanisms' inside cells in the airways.
The researchers said that the body's cells may use salt to create hypochlorous acid, a chemical that is also found in bleach which decimates viruses. In addition, salt stimulates 'innate immune mechanisms' inside cells in the airways which boosts the body's ability to fight off infection.
 "We are now moving to trial our saltwater intervention in those with suspected or confirmed Covid-19, and hope it will prove to be a useful measure to reduce the impact and spread of the infection," Professor Aziz Sheikh, director of Edinburgh University's Usher Institute said.
'"It only requires salt, water, and some understanding of [gargling] procedure, so should, if found to be effective, be easy – and inexpensive – to implement widely."
The researchers had people with upper respiratory tract infections (coughs and colds) try gargling saltwater and undergo 'nasal irrigation' which saw their symptoms reduced as well as the duration of their illness.
93% of their participants reported that gargling salt water did in fact reduced their symptoms, had their illnesses cut short by two days, and 35% less likely to pass it on to a family member.
The scientists hope that this remedy will aid people infected with COVID-19 which would prevent their conditions from becoming severe, especially since it is a cheap and simple solution.
The cough and cold study had people write down their symptoms for two weeks and report to the scientists who compared the groups involved.
Meanwhile, the NHS only has treatments for severely ill patients of COVID-19, but does not work for everyone. Dexamethasone, is one steroid which was found to cut fatality rates in intensive care patients by up to a third. Remdesivir on the other hand shortens recovery duration and was originally made for Ebola.
The NHS approves both of the treatments for COVID-19 patients. Prime Minister Boris Johnson considers dexamethasone as the 'biggest breakthrough yet' in treating coronavirus.
He said at a press conference, "I'm absolutely delighted that the biggest breakthrough yet has been made by a fantastic team of scientists right here in the UK…
"I think there is genuine cause to celebrate a remarkable British scientific achievement [and] the benefits it will bring not just in this country but around the world."
Health Secretary Matt Hancock described the results as 'astounding'.
The steroid was created in the 1950s and was given to treat ulcerative colitis, arthritis, and some types of cancer.
The RECOVERY trial that was led by Oxford University scientists suggests that dexamethasone can prevent death in one in eight ventilated coronavirus patients and one in 25 on breathing support. However, it did nothing for people who were hospitalized with the virus but did not require oxygen.
In order to protect the UK's supply of the steroid, health chiefs banned companies from exporting it to other countries. The UK currently has 200,000 courses of the drug which were bought before the trial.
'If you were to design a drug that treats coronavirus, this would be exactly how you'd hope it works.' said lead researcher Professor Martin Landray adding that the drug could've saved at least 5,000 lives if used throughout the UK's crisis.
Dexamethasone basically prevents substances to be released in the body that would eventually cause inflammation.