The Philippines now has a total of 15,588 COVID-19 cases with a record breaking 539 on Thursday, and 1,046 additional COVID-19 cases on Friday as per the DOH.
61% of the new cases came from the epicenter of the outbreak which is Metro Manila, 10% were detected in Central Visayas, 19% were from elsewhere, while repatriated OFWs made up the remaining 10%.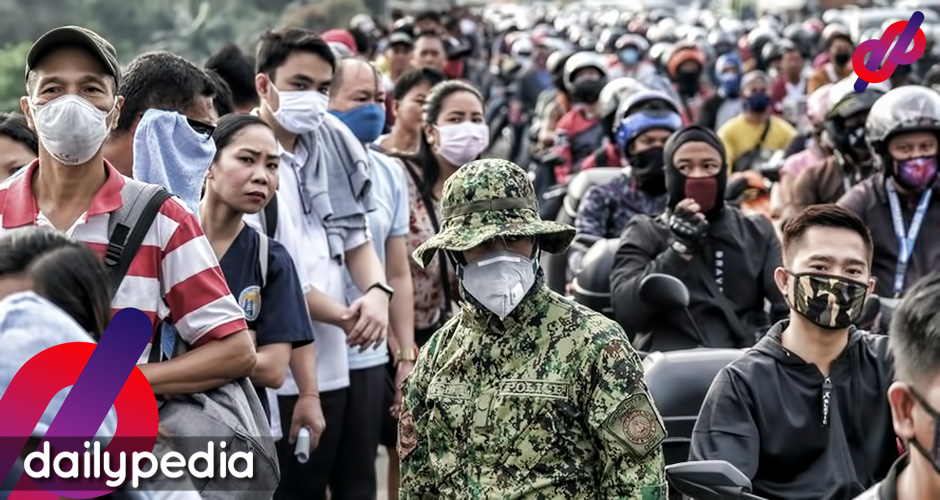 "Kumpara sa mga nakaraang araw, ang trend ng bilang ng mga kaso ay tumataas ngunit dahil po ito sa pagtaas ng bilang ng mga kasong navavalidate na natin sa ngayon dahil nakapag-hire na tayo ng additional encoders," Health Undersecretary Maria Rosario Vergeire said in a DOH briefing Thursday afternoon.
Testing backlog was at 3,683 on Wednesday but the DOH is looking to reduce that figure, as said earlier by Vergeire.
So far, 3,720 cases have recovered with 18 new deaths taking the nation's death toll to 942.
However,  UP experts say that at least 7,119 cases have not yet been recorded on the DOH's data which would make the total confirmed cases over 21,000.
They added that after 10 days of modified enhanced community quarantine (MECQ), from May 16 to 25, "there was almost no change in the week-to-week number of new COVID-19 cases in the NCR (National Capital Region).
"The estimates are based on confirmed COVID-19 cases, and do not include cases that are still for validation, which as of May 25 account for 1,498 cases in NCR, nor do they include the 7,119 individuals nationwide (that are still not logged in the official DOH count).
"Makati, Las Piñas, and Pasay had the largest week-to-week increase in new COVID-19 cases, up by 170 percent, 60 percent, and 58 percent, respectively, from the previous week. These were offset by decreases in new COVID-19 cases in Mandaluyong, Marikina, Pasig, Quezon City, and San Juan," the UP team said.
The researchers do not think that the curve has been flattened.
"If we include the cases for validation in NCR in the forecasts, then the projection is 12,700 total COVID-19 cases and 920 deaths by June 15," the professors said.
Cebu and Mandaue City has seen a decrease in cases but the researchers say "this has to be sustained."
"The patterns reveal that both cities essentially are a single metropolitan area and should be managed as one in COVID-19 mitigation. Cebu City and Mandaue City are classified as medium-risk."
Other high-risk areas include Bataan, Laguna, and Davao City.
The team suggested that "If quarantine decisions are solely based on disease transmission and other epidemiological risk factors, then based on the available data, we recommend that the national government continue the MECQ in NCR and consider the same in other high-risk areas.
"Consistent with our previous recommendation, increased testing capability is important if we are to loosen restrictions. By fast-tracking the accreditation of more laboratories, investing in training of more human resources, and ensuring timely and sufficient laboratory supplies."
The DOH also needs to update its data as "data quality and its timely release determine the quality of forecast and analysis."
The growing number of cases in the NCR only means that a transition to a GCQ would just be a premature move. However, President Duterte approved the recommendation of doing so during a televised briefing on Thursday in an attempt to restore the region's economy.