Senator Sherwin Gatchalian expressed his disgust at how the term Persons Under Monitoring (PUM) has been removed from the DOH's new definition for COVID-19.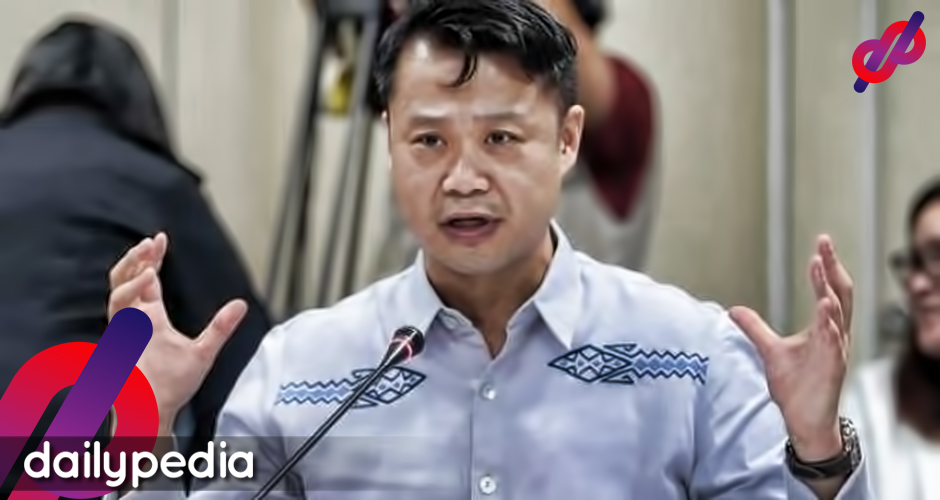 But a doctor who replied to his tweet did a thread on the whole topic to clarify any misunderstanding.
Disturbing revelation: 5 out of 60 people that we mass tested yielded COVID positive. The 5 are PUMs and are asymptomatic. The PUMs can be silent spreaders of the virus. They should be tested, quarantined and treated. However, PUMs disappeared under the new DOH definition.

— Sherwin Gatchalian (@stgatchalian) April 16, 2020
Infectious Disease Expert Dr. Edsel Salvana says that the WHO removed the PUM under its COVID-19 terms because according to the organization, every single person belongs in this category.
Those that test negative do not mean that they are not infected, and a 14-day quarantine is required.
Close contacts are still monitored by LGUs and Epi Bureau, Sir. The PUM removal was in line with WHO definitions because in a pandemic, everyone is a PUM. The correct move is to quarantine all close contacts for 14 days because even a negative test won't rule out infection.

— Dr. Edsel Salvana (@EdselSalvana) April 16, 2020
Asymptomatic people have low viral loads, which means that they can be infected with the virus and still test negative. The only way to go is to practice self-quarantining.
This is because asymptomatics have low viral loads. It isn't efficient to test them especially if you have limited PCR tests. The best and safest option is to quarantine all of them. You can sample occasionally to check but not routinely due to high likelihood of false negatives.

— Dr. Edsel Salvana (@EdselSalvana) April 16, 2020
Viable viruses are usually detected first, which can make physicians give wrong diagnosis, since these are very different from viruses that are actually alive.
In mild disease, there is evidence that residual shedding of viable virus is done by the 8th day. RT-PCR will continue to be positive up to 3 weeks BUT it is just the dead/nonviable viral genetic material that is being detected. Shedding viral PIECES is different from live virus.

— Dr. Edsel Salvana (@EdselSalvana) April 16, 2020
Sherwin thanked Salvana for clearing things up.
Thank you for the feedback Dr. I take your advice very seriously. I actually keep track of your analysis whether on TV or SocMed. And thank you for your service to our country.

— Sherwin Gatchalian (@stgatchalian) April 16, 2020
Sherwin's younger brother Rex, who is the mayor of Valenzuela City has said that individuals suspected of COVID-19 can get tested in the next few days,
Through the help of The Medical City and Detoxicare Molecular Diagnostics Laboratory, the city can now process up to 115 COVID-19 samples daily from suspected and probable cases.
150 people have already been tested since April 15. The first batch of testing saw two being positive with the virus, while 18 tested negative.
Rex expects 200 tests to be done this weekend so the city can proceed with testing medical frontliners in public and private hospitals, security frontliners, OFWs, and dialysis patients.
"The beauty of this is, rather than just isolating people by mere suspect, we're actually going to test everybody, pin down who will be positive, isolate that person or quarantine that person, or give them the necessary medical intervention,"
Rex pointed out that once a person tests positive, that person's entire household will be 'barricaded' and be under lockdown.
"What we're going to do now is isolate only those that are positive, making sure that their houses are put in lockdown or we can move some of them to our central isolation unit,"
Sherwin has advocated for a mass testing in Luzon, but orders from the DOH are need to go about this.
"Kung mahahanap natin itong mga COVID positive, pwede na nating dahan-dahang buksan ang ekonomiya ng ating bansa or ekonomiya ng ating lokal na pamahalaan," said Sherwin.
There are 46 confirmed cases in Valenzuela, with four deaths and three recoveries.