Children usually expect gifts from their godparents
Archbishop Tagle explains that godparents are not obligated to give gifts to their godchild
A godparent role is to guide their godchild to be a good person
Most children look forward to Christmas Day since they get to visit their godparents and ask for gifts, something that has become an annual tradition.
Some parents even remind their "kumares" and "kumpares" to prepare gifts in advance for their "inaanak", either in cash or in kind.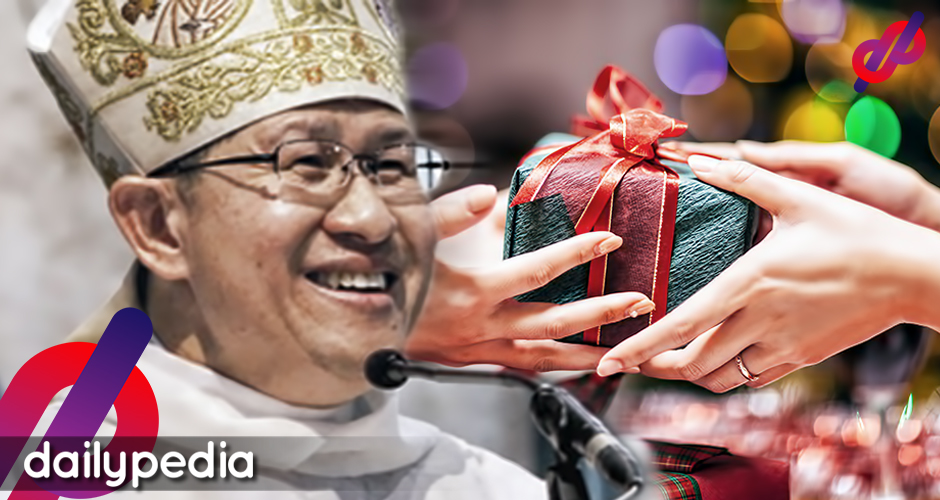 On September 30, Manila Archbishop Luis Antonio Cardinal Tagle once again explained to the public the true obligations and responsibilities of a godfather and godmother to their godchild.
He stated during his homily that godparents are supposed to help parents to raise their child to be a good Christian and a good citizen.
Their responsibility is to guide the child and to be a good example without any gifts.
He also reminded that parents should not look at what was given to their children every Christmas but they must consider the good things that would make their child a better person.
"Kumustahin nyo inaanak nyo, bisitahin nyo, magbigay kayo ng magandang halimbawa para masabi ng mga bata 'ah yung ninong at ninang ko ay mabuting Pilipino, mabuting Kristyano," the Archbishop said.
With the help of Tulay ng Kabataan (TNK) foundation, Manila Archbishop Tagle baptized 450 street children at the Manila Cathedral.