A mother decided to ask for money on the streets to earn the amount she needs for her baby's operation.
She said she quit her office work to focus more on her baby who has Biliary Atresia.
She needs about Php1.6 million for the surgery. 
A mother's love is truly unconditional. This can be proven by a mom who left her office job to focus on her baby who is currently battling a disease.
The story of Blessie Lutcha touched the hearts of people after they learned about what she did just to earn money for her Baby Zuan.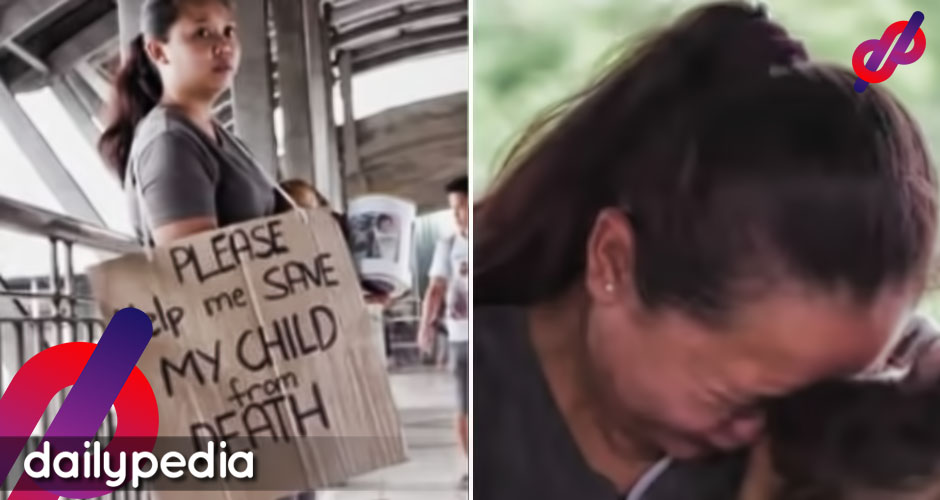 If you're from Las Piñas, you may have seen Blessie asking for help in the streets, carrying a tin can and signage saying, "Please help me save my child from death."
All of this because she needs to earn Php1.6 million for the operation of Baby Zuan. He's currently battling the disease biliary atresia.
Biliary Atresia is a disease of the liver in which bile ducts are abnormally narrow, blocked, or absent. It's often found shortly after birth and if not treated with surgery, it can be fatal.
Blessie decided to ask for money on the streets because she hopes that people's sympathy and understanding will help her acquire a large amount of money she needs for Baby Zuan. She said that she doesn't get embarrassed as she's doing it all for her son.
"Hindi naman po ako nabigo. Kasi ang mga Pilipino, kahit wala silang pera gusto nilang tumulong kahit sa maliit na halaga," she said when her story got featured on GMA News TV's Front Row.
She added that she's accompanying the sacrifices with a strong faith in God and in people who are kind enough to help them.
Aside from asking for help, she also sold some of her and her friends' pre-loved stuff. They added the earnings to Baby Zuan's surgery fund.
Blessie added that there are also people who anonymously sent them help and that she's very thankful for them.
If anyone wants to help, you can donate via the bank details below:
Zuan Navi S. Lutcha
BDO account number: 000681447125
or contact the number 09771005065