Artist received an insult from a friend after giving his service rate
He would have given his services for free if his friend had talked to him nicely
He pleads for support for all artists
An artist named Melvin Ignacio, a Government Employee / Freelance Graphics Designer from Cotabato City was insulted by someone whom he thought was a friend, someone who did not seem to value his worth as an artist.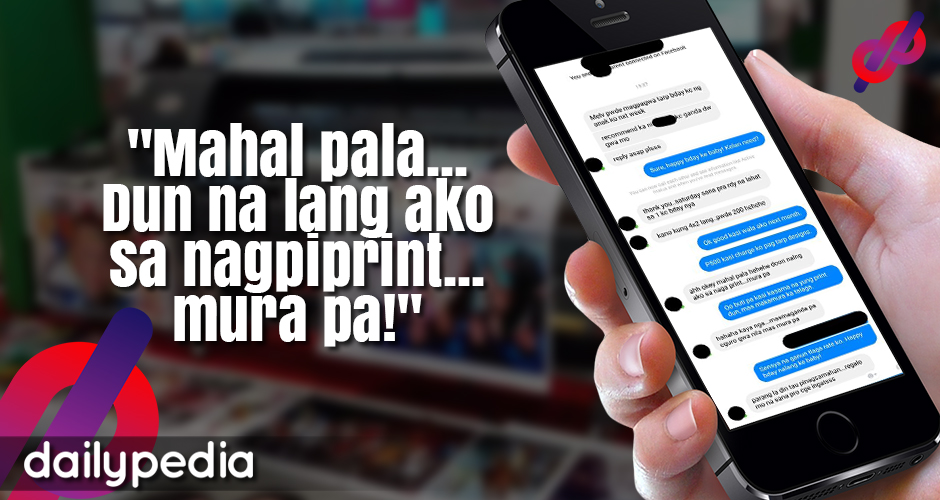 In a Facebook post, he shared how his friend wanted to have a tarpaulin made for the birthday of his kid and asked him to design one.
At first, the friend asked if he could pay 200 pesos for a 4×2 tarpaulin design but Melvin said that his rate was 500 pesos for a project like that. His friend thought the fee was too expensive and opted to have the design done by the tarpaulin printer instead.
But instead of simply refusing Melvin's offer, he had to say that the printer would do a better job than he would have.
His friend also had to insinuate that Melvin could have been generous and offered his service for free since it could be considered a birthday gift for his child.
In his caption, Melvin said that he could understand that there are people who aren't willing to pay an artist's service rates but he hopes that people would also give respect to the profession since it is their livelihood.
"Guys pag meron kayong tropa or kakilalang artist, support their passion kasi it may be their livelihood too. If you aren't willing to pay our asking price, we can understand. Pwede ka tumawad pero sana iwas insulto."
He also wanted to point out that one way of showing support to an artist is not to exchange friendship because of money.
If only his friend talked to him nicely maybe he could even had given it for free.
"Wag kayo tumulad dito sa isang to na pinagpalit yung 'pinagsamahan' daw namin sa halagang P500. Kung kinausap lang sana ako nito ng matino baka ako pa nag sponsor ng tarp nya. Eh kaso wala eh, muntanga kausap eh. Kulang sa aruga. Haha. Nice knowing you, batchmate!"
In an interview with the Dailypedia via messenger, he said it was not the first time he encountered people like that and he knows that it won't be the last.
Though Filipinos have the practice of "kakilala system" or "pinag-samahan", for him it should not even should exist. "Artists in this country are looked down upon and the 'kakilala practice' doesn't help."
At the end of his post, he left a message to all artists like himself saying: "To my fellow artist: Many people can't do what we do. This is our craft. Value your work even if others won't. Drawing and designing things is not magic, it's HARD-FUCKING-WORK. Remember, EARTH without ART is just "EH". 😊"